Stephan Vanfleteren at FOMU in Antwerp
Antwerp's Photo Museum, the FOMU, is marking 30 years of photography by Stephan Vanfleteren in an exhibition conceived by the photographer himself.  Vanfleteren spent six months wading through the production of three decades.  The exhibition "Present" is not a 'Best Of', but the photographer's own choice of key works from his journalistic, documentary and artistic career.
Thirty years ago Vanfleteren shot this photograph (top) on the London tube.  As a beginning photographer he was still inhibited from photographing strangers in the street, but on the tube he just couldn't resist this shot.
Vanfleteren explains that as he looked through old negatives he noticed how he feared the direct approach.  He had no trouble taking photos from a distance or from aside.  Here he had no such qualms. He immortalises two friends sitting side by side on the London Underground. Both have an eye on a different distance.  Kitted out for an evening out they wonder what the night will bring.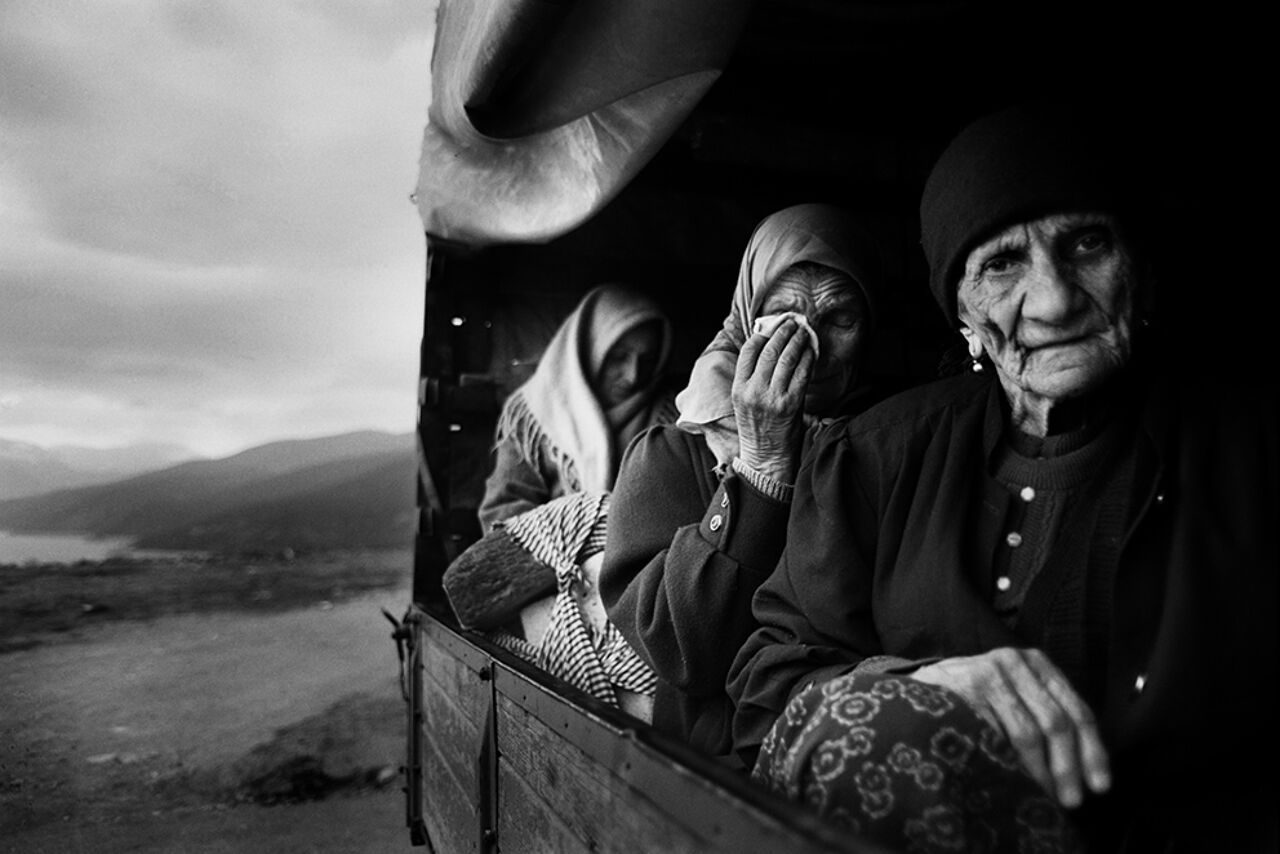 In 1999 Vanfleteren travelled to Kükes in Albania with reporter Koen Vidal for a report of the Kosovo Albanians, who were arriving here as they fled from violence in their country.  Ethnic violence was everywhere in Nineties' Yugoslavia.  In Kosovo that was part of Serbia the Serbians tried their hand at ethnic cleansing in a bid to rid the province of its Albanian population.
Stephan Vanfleteren writes: "This series is probably the peak of my photo journalist's skills.  I have experience, I'm alert, quick and in top condition.  With a body as a well-oiled machine and the brain of a sensitive adult I operate on a territory that is no bigger than a handful of square kilometres.  I walk through the chaos of this scene."
"Koen and I were present at the right moment.  The subject approached me, overwhelmed me. It's a truck full of sorrow, a tent full of desperation, once again a family in hopelessness…It keeps on coming and I just can't get used to it".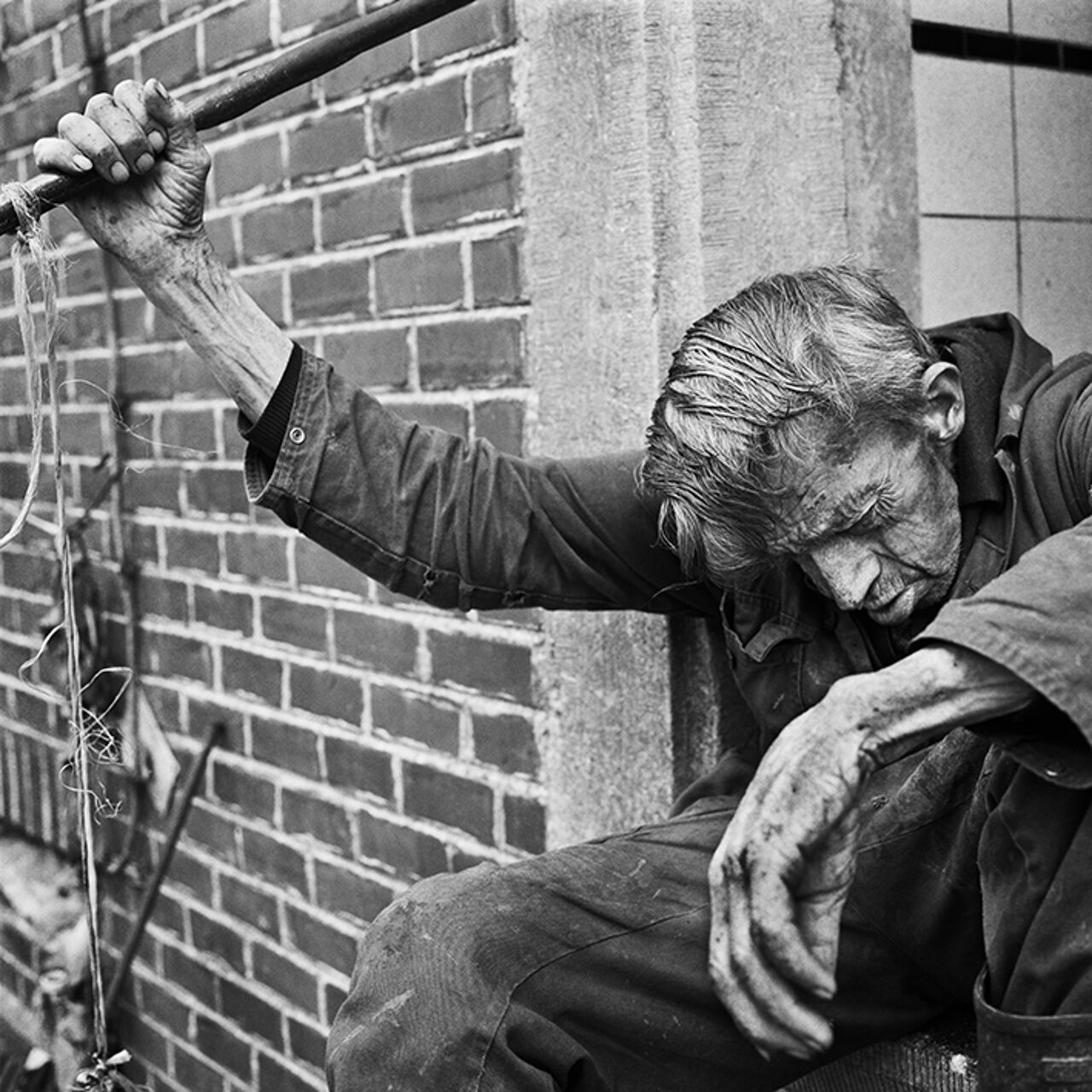 Vanfleteren enjoys to picture Flemish faces so full of character: farmers, fishermen and cyclists.  He believes that farmer Theofiel is one of the most exceptional people that he ever photographed.  By the age of sixteen Theofiel had lost both parents and had to manage the farm by himself.  He never married and lived in primitive conditions all his life.
Vanfleteren writes: "Despite his lack of hygiene, his damaged skin and crooked back I thought him a beautiful man.  He was a living work of art.  Combing his hair with Brylcreem and lighting a cigarette he was an agrarian and Flemish James Dean.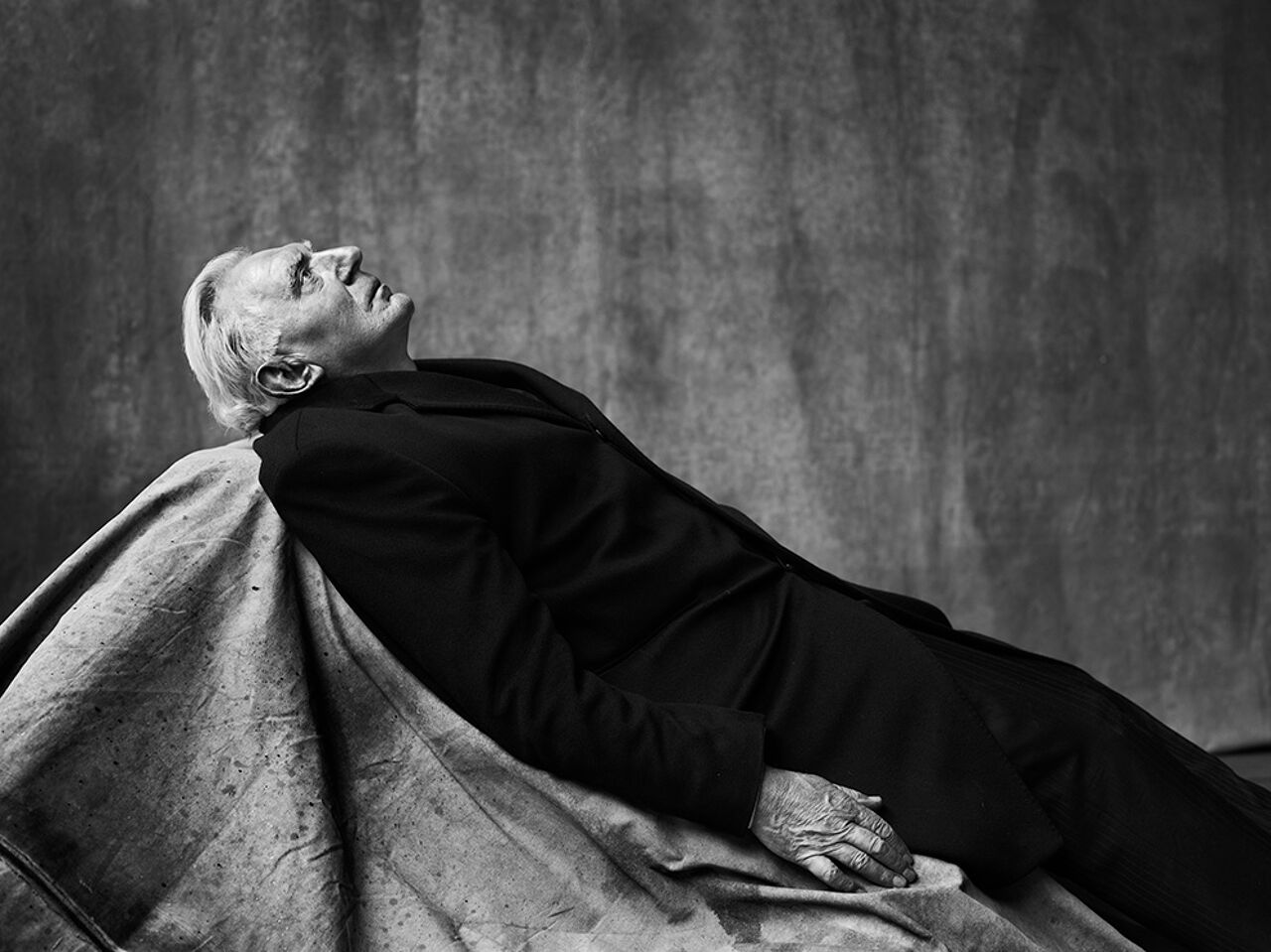 Many people in Flanders are familiar with Vanfleteren thanks to his black and white photo portraits of famous people, the cycling champion Briek Schotte, the author Hugo Claus and members of the Belgian national soccer squad, the Red Devils.  An appointment with actor Jan Decleir in his daylight studio resulted in one of Vanfleteren's longest photo sessions.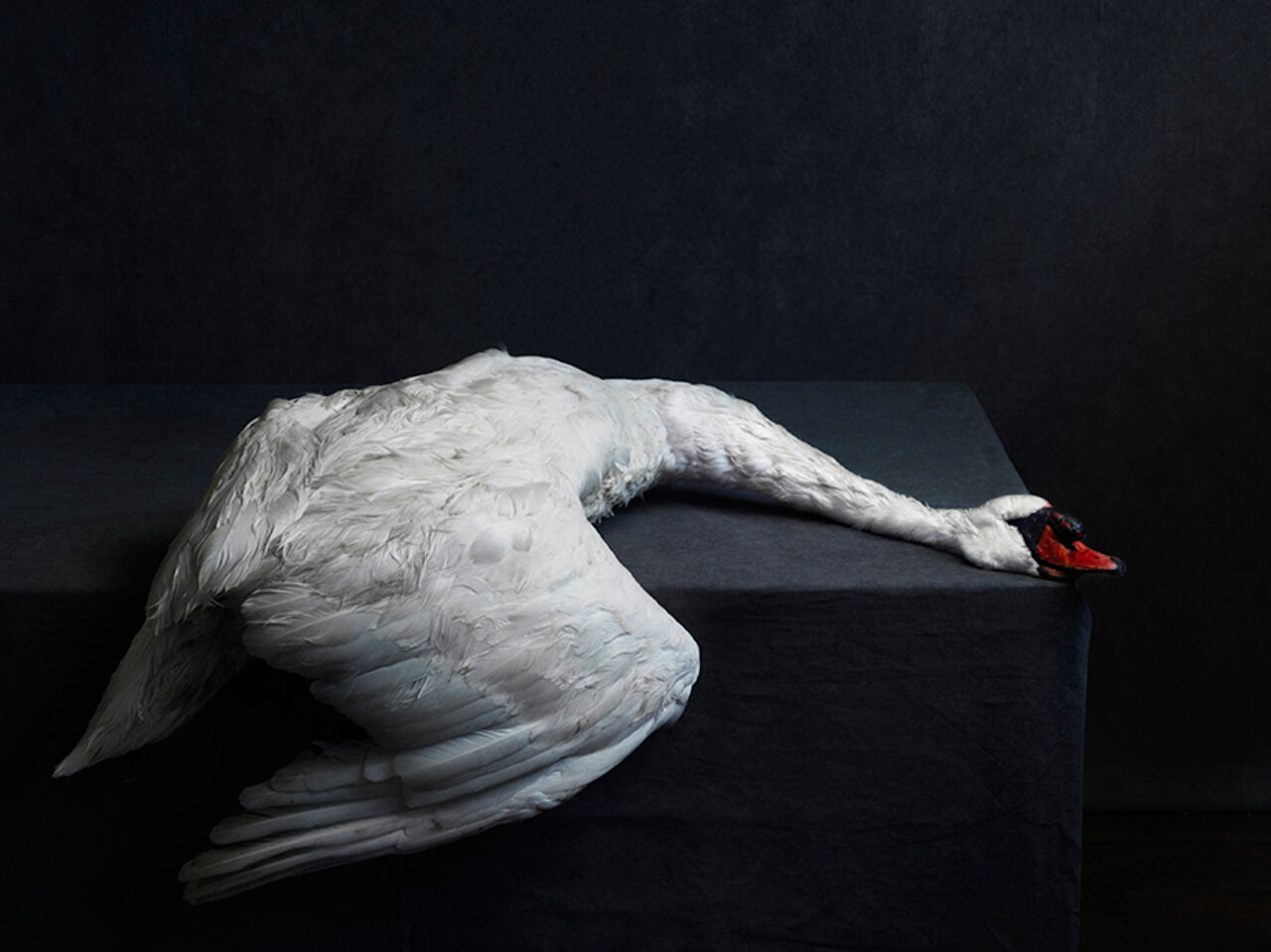 In his daylight studio Vanfleteren also experiments with still lifes and nudes.  The results of these experiments are on show for the first time at the FOMU in Antwerp.  Colour enters Vanfleteren's photography for the first time.  In the series "Nature Morte" he photographed dead animals.
Vanfleteren writes that nothing is as difficult as photographing animals.  Often they are shy, too quick or live only by night:  "They are impossible to record.  I will never become a nature photographer.  Dead animals have more patience.  Their feathers and fur appear in a soft light as a consolation for a life well lived.
"Present", an exhibition of the work of photographer Stephan Vanfleteren, runs at FOMU in Antwerp till 1 March 2020.