King Filip visits the editorial team behind VRT News' youth output
VRT received a very special visitor on Wednesday morning. None other than our country's Head of State King Filip of the Belgians paid a visit to the young men and women that produce our output that is specially tailored to the needs of children and young people. The "Jong" editorial team provided the King a glimpse behind the scenes. King Filip was clearly interested in the work they and asked a number of questions such as "Is it difficult to explain certain things?" and "How do you explain something as complex as Brexit to children?"
The Belgian monarch spoke to members of the "Jong" editorial team and to those that produce and present our daily news programme aimed at children's television news programme Karrewiet. He was shown how the programme was made and praised the team for their endeavours in explaining complex issues in a language that young people can understand.
One of Karrewiet's anchors Jelle Mels explained that "It's a challenge, but we are reasonably successful in doing so". Jelle Mels colleague Mariam El Mandoudi added that "Above all you need to use their language".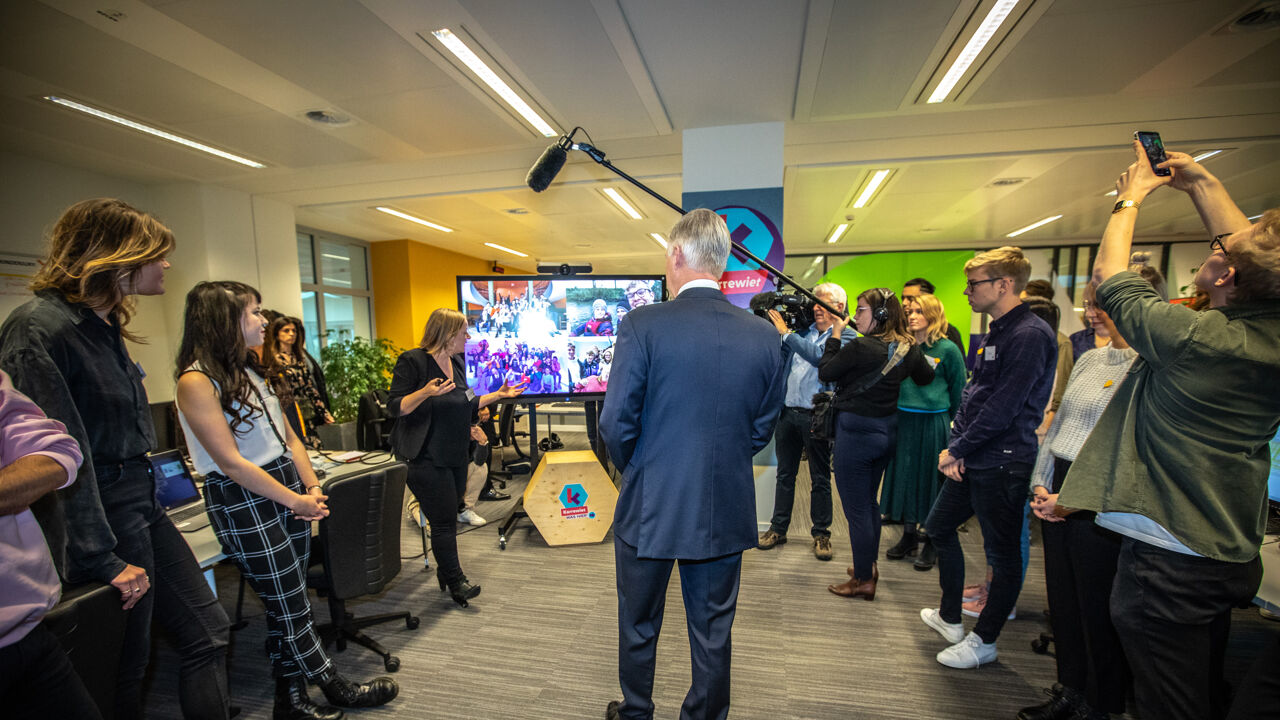 The King then paid a visit to the VRT News' Instagram channel nws.nws.nws that is special tailored for a young audience.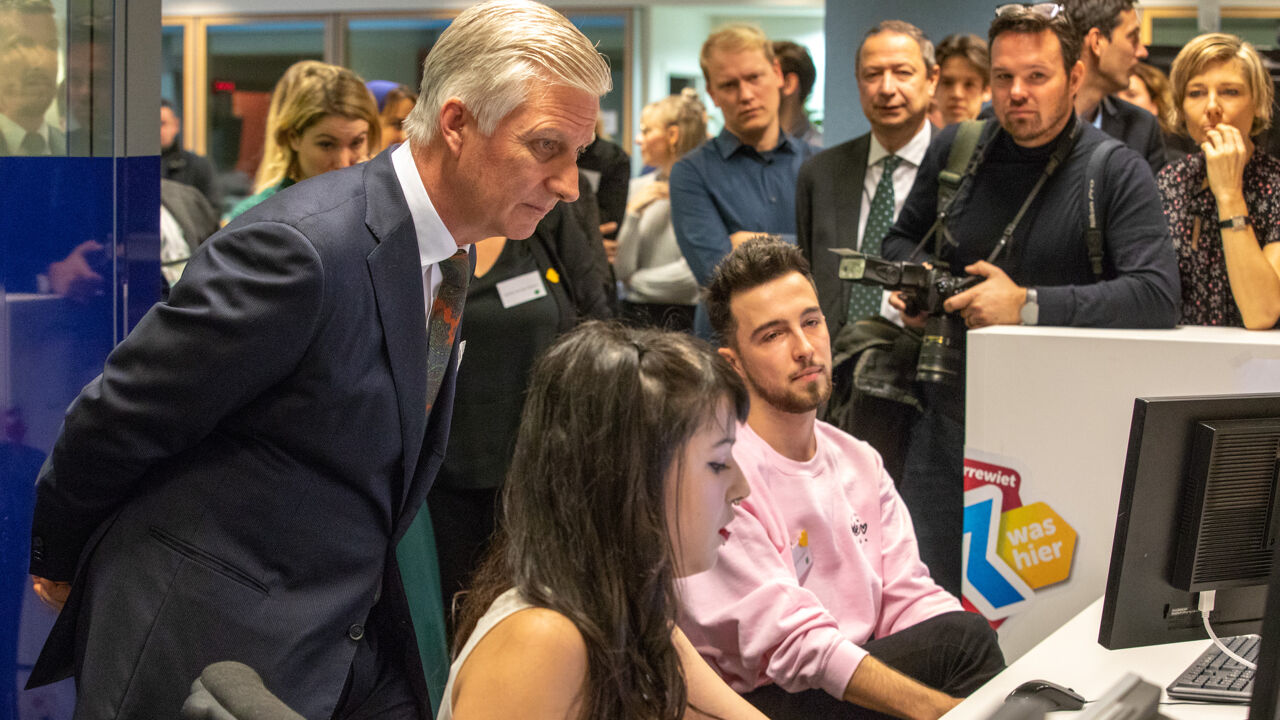 After having visited VRT News, King Filip spoke to some young people that are taking part in the Belgodyssee competition for aspiring young journalists.
The participants work in pairs consisting of one Dutch-speaker and one Franccophone. Together they make reports that are then put before a jury. The prize for the winner is a paid work experience placement here at VRT News.