S.M.A.K. showcases international dialog in Ghent
"Correspondances. Ronny Delrue in Dialog" brings together the works that resulted from the correspondence that Flemish artist Ronny Delrue was engaged in with five different artists from five different countries and cultures. It traces its roots to a correspondence in drawings between the late Christine Remacle, a disabled artist from Vielsalm, and Delrue.
In 2002 Carine Fol, curator of the Kanttekening exhibition, part of the Brugge 2002 cultural festival, invited four able-bodied artists to correspond with four artists with disabilities. Ronny Delrue teamed up with Christine Remacle, who had both mental and physical issues. To kick-start their conversation Delrue drew Christine's portrait. Once she had received this drawing she added her own touches. Red blotches appear around her head. It's as if she is adding thoughts and reflections.
Christine Remacle returns the favour and draws a portrait of Delrue, which he augments. The result of their correspondence is an installation including 53 drawings some of which are included in the present exhibition in Ghent.
A common thread through Delrue's oeuvre is the exploration of the interior world of the other. It's an attempt to find his own self and identity.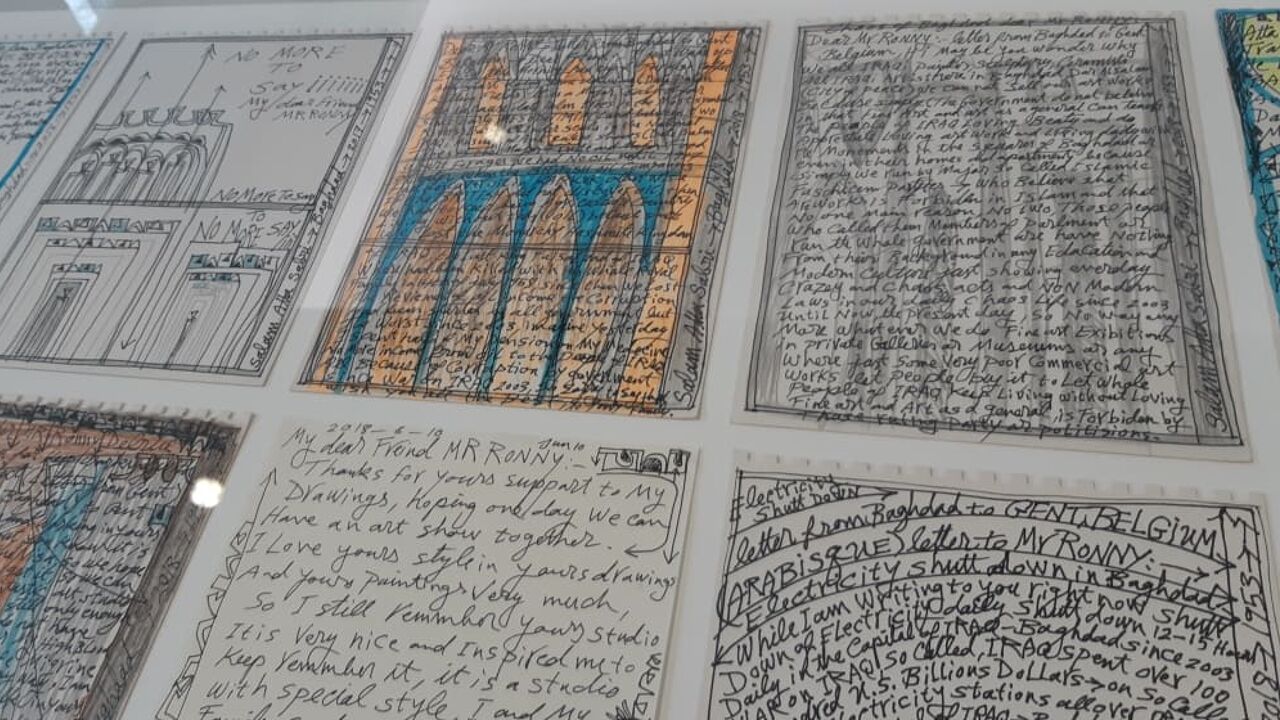 In "Correspondances" Delrue interacts with Salam Atta Sabri. Born in 1953 this artist returns to his native Baghdad for the first time in 16 years after the fall of Saddam Hussein. The situation is difficult: there is violence, political unrest and corruption. In 2015 S.M.A.K. director Philippe Van Cauteren meets Salam Atta Sabri as he is involved in the preparation of the Iraqi pavilion at the Venice Biennale. Van Cauteren makes a connection with Delrue's drawings and brings the two artists together in Ghent where they spend two productive sessions together. They start a correspondence that becomes "Letters from Baghdad", it takes shape as layers of drawings in which the two reveal their different cultural origins: one the descendant of Belgian colonialism, the other the victim of Anglo-American colonisation.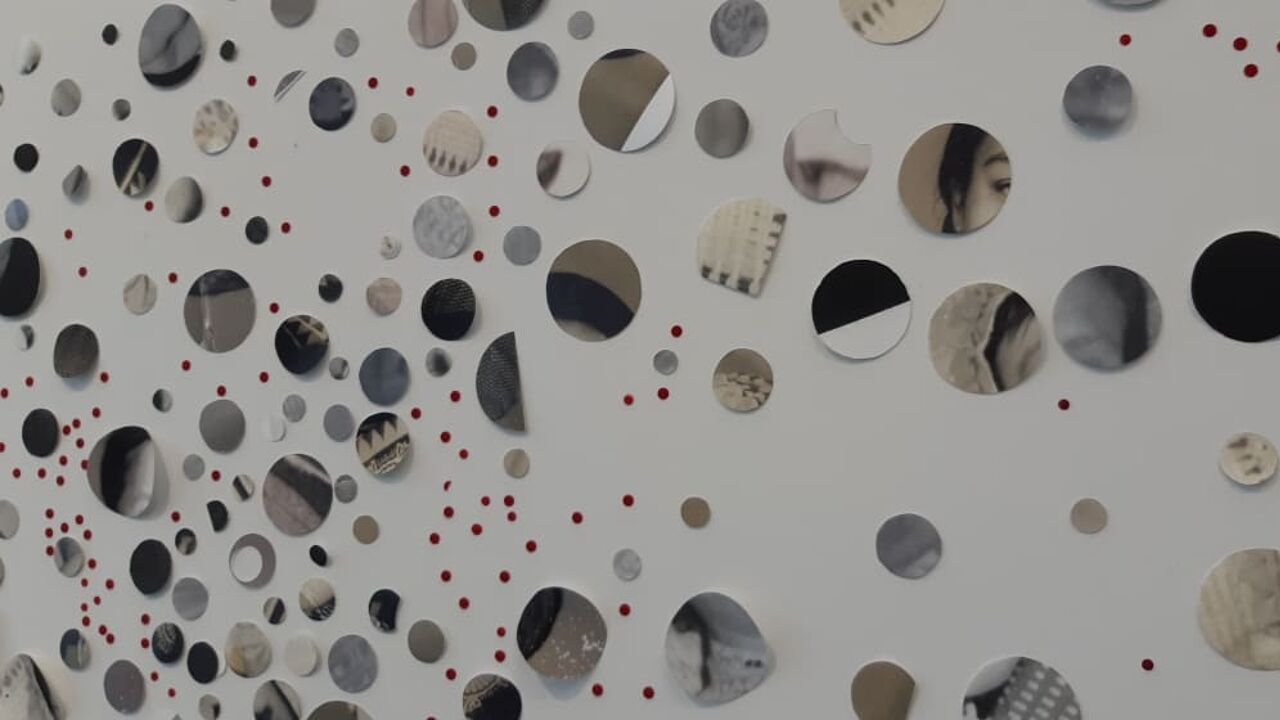 S.M.A.K.'s Philippe Van Cauteren also plays a role in Delrue meeting Sanjeev Maharjan. Delrue and the Nepali artist start corresponding ahead of the Kathmandu Triennial curated by Van Cauteren. Together they present a joint, site specific installation "Dialog Depth" in which the two artists explore each other's culture by means of visual codes. In Ghent we see a work based on Maharjan's family photo album. Delrue has cut out circles from the photographs and arranged them in a circle reminiscent of the Hindu tikka worn on the forehead, the third eye of wisdom.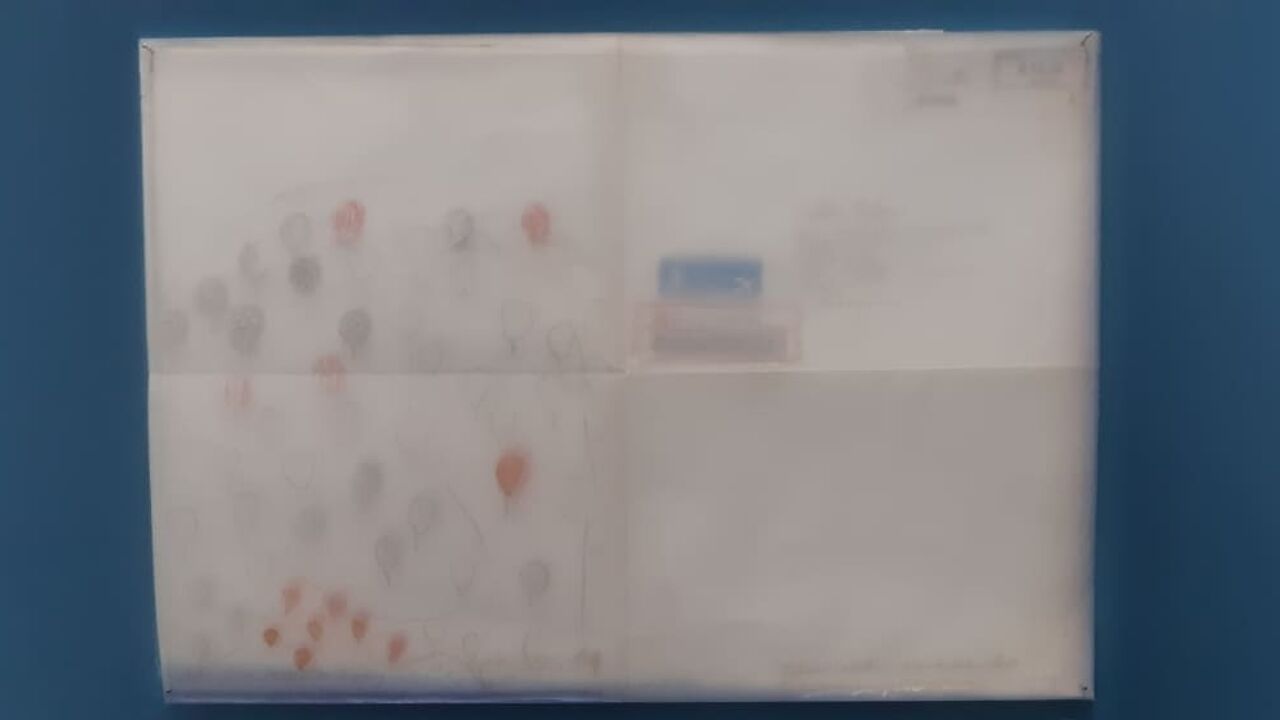 At the Kathmandu Triennial Delrue also meets New Delhi artist Mithu Sen. Born in 1971 Sen produces multimedia work exploring gender and sexual identity. She believes the distinction between men and women is a construction. Sen receives Delrue's correspondence and copies it whole, stamps and all, onto tracing paper. In this way she says that she escapes the normal limitations of the division of roles between men and women. Sen offers Delrue a mirror, but the long delay in between Delrue's prompt and Sen's response ensures that for Delrue Sen's responses often become more like memories.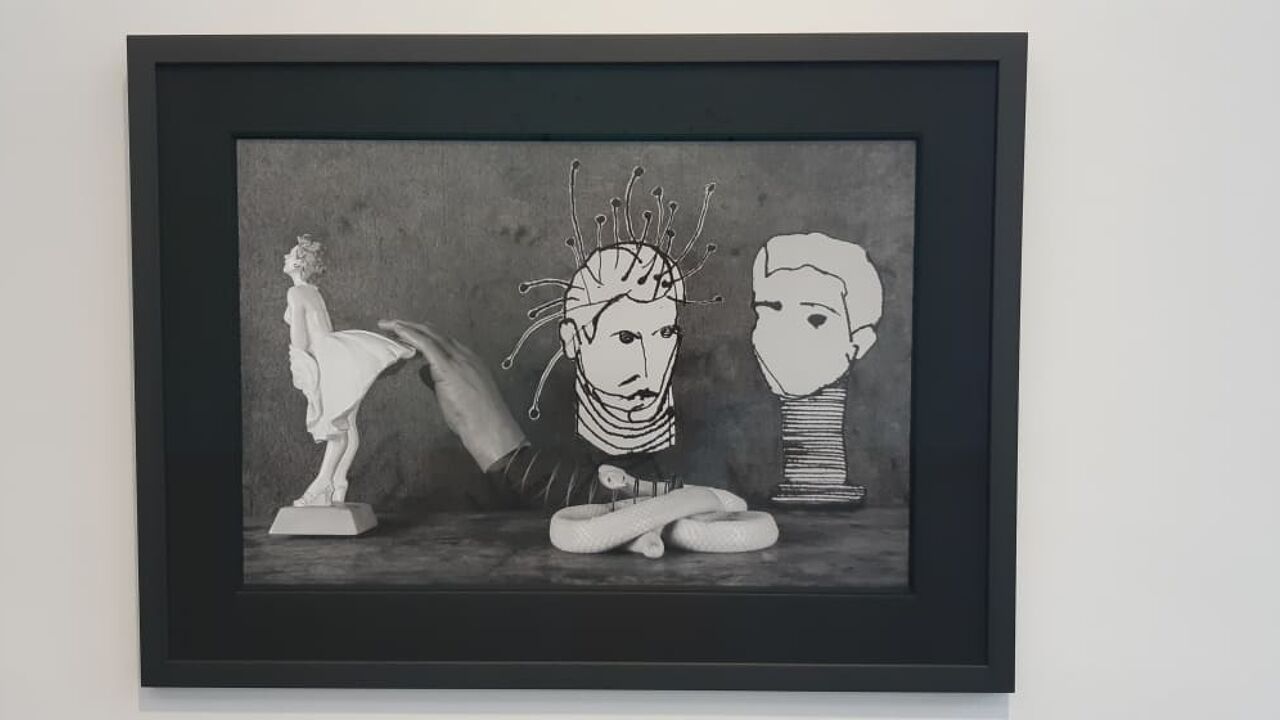 Delrue also corresponds with the South African photographer Roger Ballen. Delrue meets the Johannesburg artist in Brussels. Ballen explains he can't correspond in the form of drawings and asks him if he can use photographs. The result of their multimedia correspondence is on show in Ghent. It's a correspondence that clearly reflects Ballen's universe populated by people who fail to make contact with the world around them.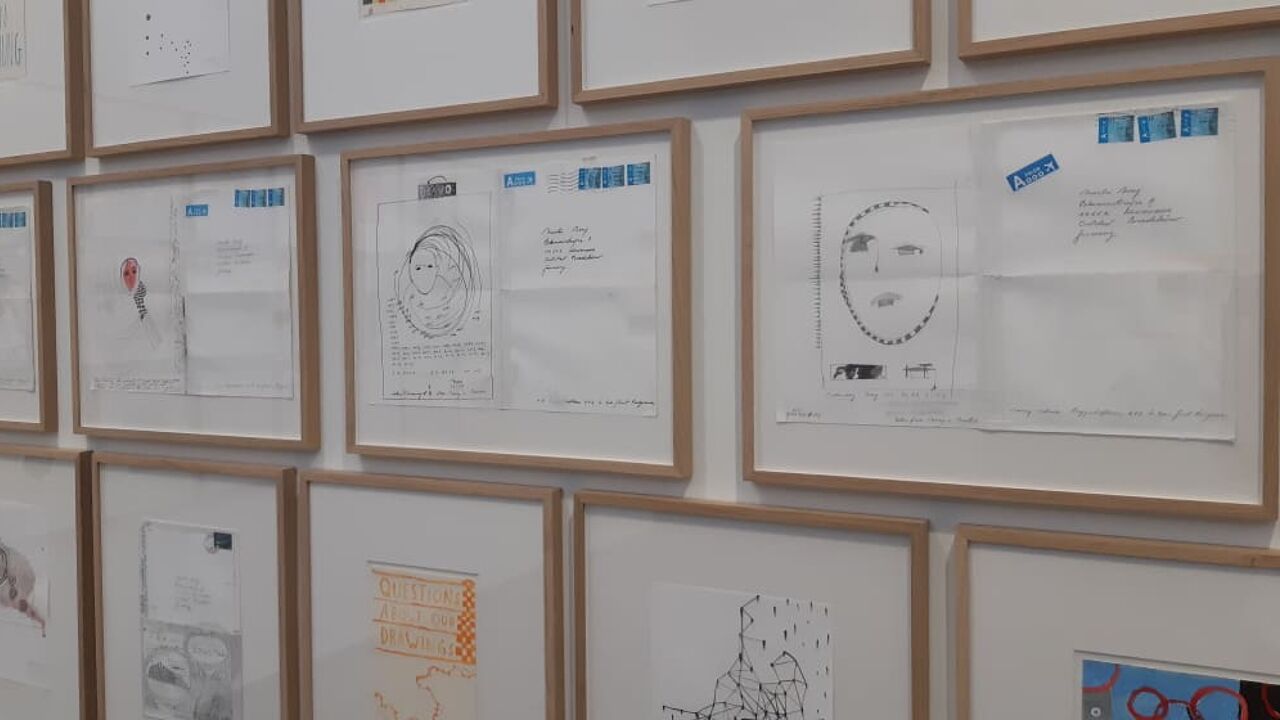 Finally, "Correspondances" also includes Delrue's correspondence with Germany's Martin Assig. Delrue uses this correspondence to express his appreciation and affinity with Assig's work. The Ghent artist first sends Assig a drawing of a two-headed creature. The response comes in words and images in which the German refers to a dual personality that is at once united and divided. Studio photographs reveal the artists' intense interaction and how they penetrated each other's practice and opened up spaces within their own works!
"Correspondances. Ronny Delrue in Dialog" runs at S.M.A.K. in Ghent until 19 January 2020.