"1969 - The Year of Eddy Merckx" in English at last!
"1969 - The Year of Eddy Merckx" by VRT Journalist Johny Vansevenant has just been published. It's the long-awaited English translation of Vansevenant's bestseller "1969 – Het Jaar van Eddy Merckx" and Vansevenant's 4th book on the Belgian cycling legend.  On the occasion of the publication flandersnews spoke with Johny Vansevenant.
Most people in Flanders will be familiar with you as a political journalist, who brings radio listeners up-to-date on the latest twists and turns in Belgium's complex political journey, but you have also built up quite a reputation as an expert on Belgian cycling and the legendary hero Eddy Merckx.  Where did this interest stem from?

As a child I witnessed the cycling era with Eddy Merckx and many other Belgian top riders like Rik Van Looy, Walter Godefroot, Roger De Vlaeminck, Lucien Van Impe, Freddy Maertens and many others. Belgians dominated cycling in the Sixties and Seventies. And the most dominant rider of them all was Eddy Merckx. His enormous number of victories, 525 in all in about 1800 road races, made me very happy when I was a young boy.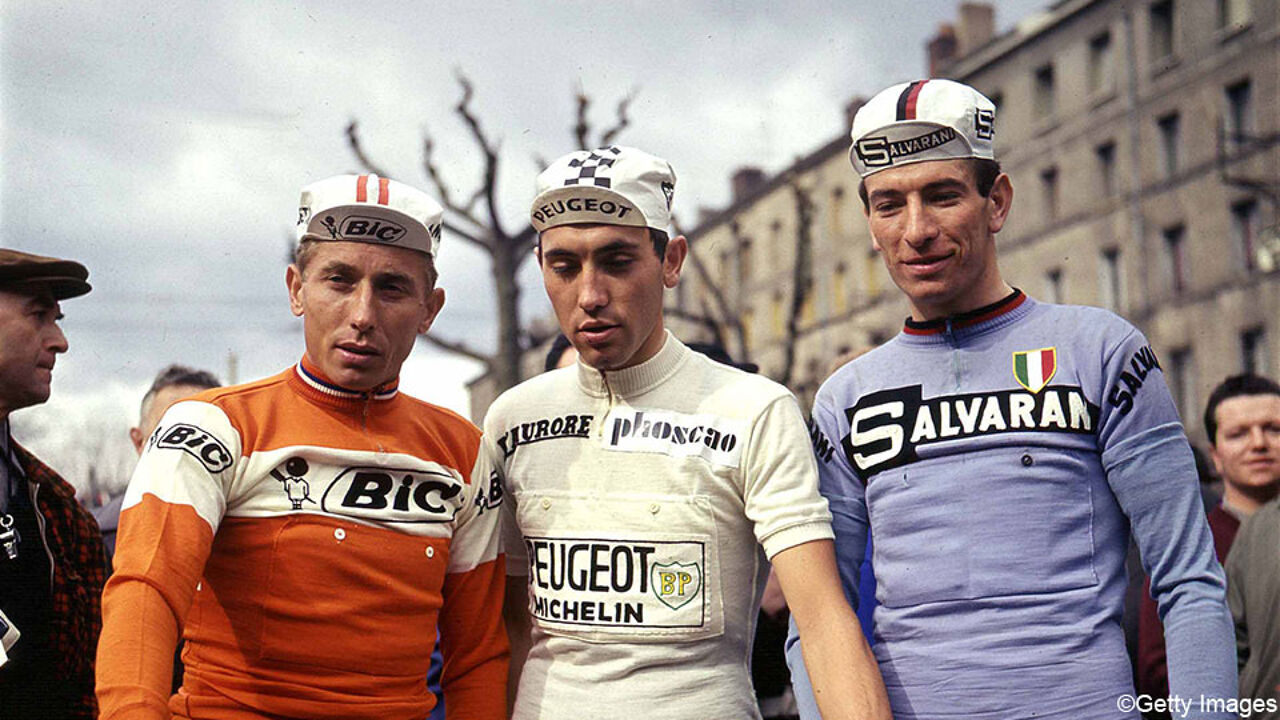 Eddy Merckx is a legend in Flanders and Belgium, but perhaps less well known among younger readers.  Who is this Eddy Merckx?
He is the greatest champion in cycling ever. If you look at his track record, there is no doubt about that. He won both the Tour the France and the Tour of Italy five times. He also added the Tour of Spain and Switzerland on his list of honours. He was amateur world champion in 1964 and as a professional he won the title in 1967, in 1971 and 1974. He held the hour record for more than 10 years. He won all important classic rides more than once: 7x Milan-Sanremo, 5x Liège-Bastogne-Liège, 3x Paris-Roubaix, 3x Ghent-Wevelgem, 3x Flèche Walonne, 2x Tour of Flanders and 2x Tour of Lombardy. From 1969 until 1975 he won the Super Prestige Pernod, the unofficial world championship, a classification based on the results of the most important rides of the year.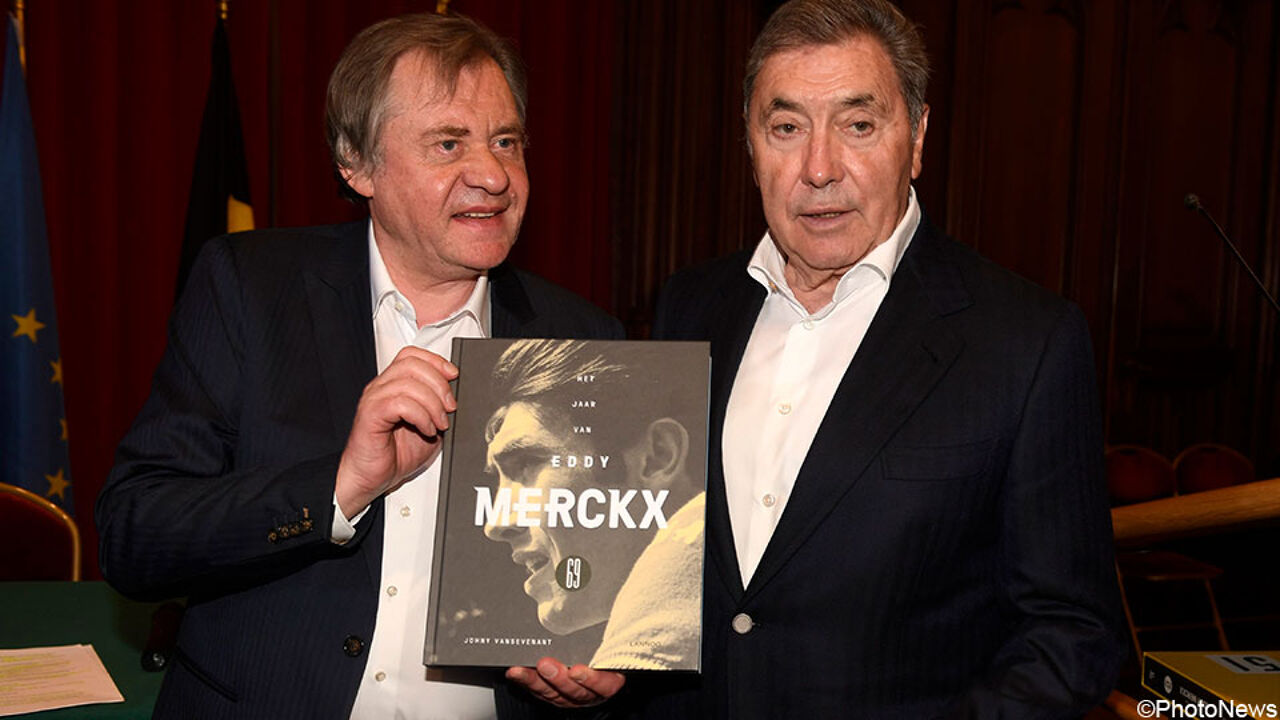 What is so special about the iconic year 1969?
It was the big year. From then onwards his dominance was undisputed. In the final time trial of Paris-Nice 1969 he overtook 'Monsieur Chrono' Jacques Anquetil. It was the first time that this ever happened. He then won Milan-Sanremo keeping the peloton at a distance. He was riding many minutes ahead of his opponents in the Tour of Flanders and Liège-Bastogne-Liège. In Flanders he put five minutes between him and the second best rider at this time, Felice Gimondi. In Liège he was more than 8 minutes ahead on the best riders of this period. In 1969, he won the Tour de France with almost 18 minutes on the Frenchman Roger Pingeon, who was second. We have to go way back to the pre-war era to witness such impressive gaps…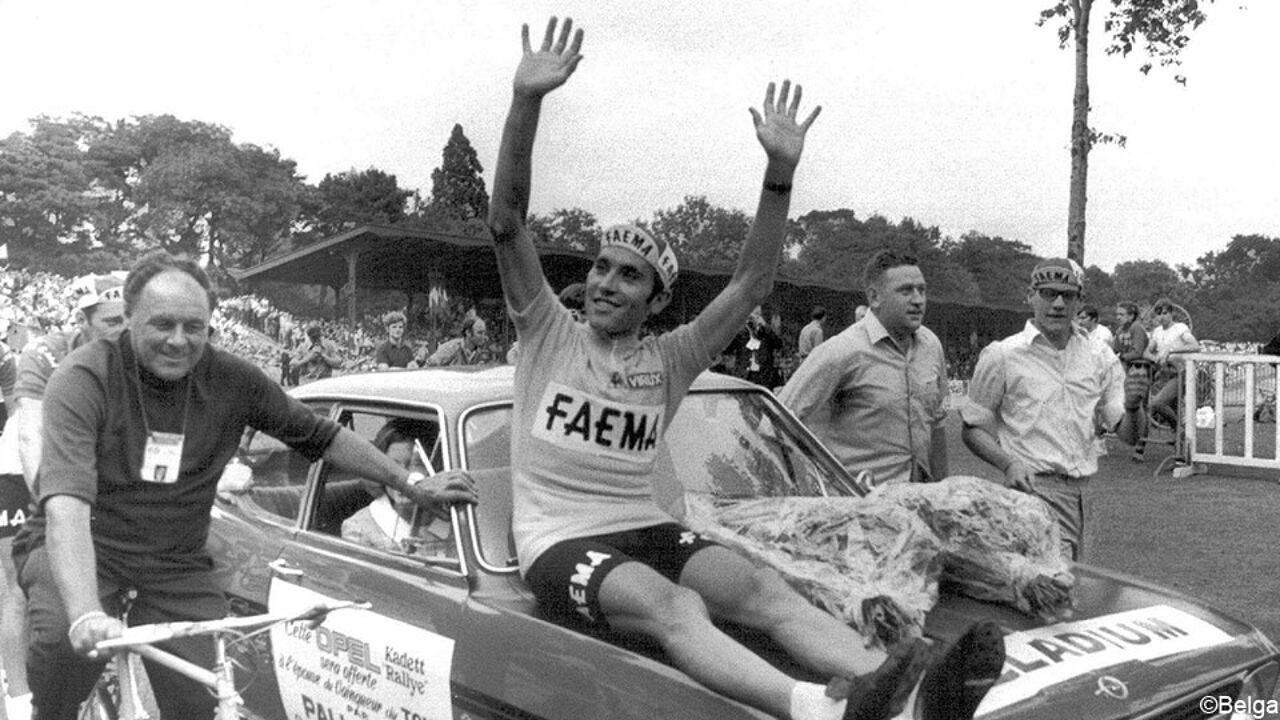 How did you go about researching this book?  I guess you spoke with Eddy Merckx and riders from his heyday.  Did you learn anything new?
For many hours I spoke with Eddy Merckx in person, but also with the most import champions of that year 1969. I had the opportunity to interview Felice Gimondi and Raymond Poulidor, who both died recently. The British rider Barry Hoban, who won two stages in the Tour de France, talks about that wonderful cycling season. The 1968 winner of the Tour, Dutch rider, Jan Janssen admits that he stood no chance of winning again against Merckx. Also the dominant Belgian riders talk about 'The Year of Eddy Merckx': Roger De Vlaeminck, Walter Godefroot, Frans Verbeeck, Lucien Van Impe… Also Merckx' Faema-teammates, who took part in the Tour of 1969, share their memories. Merckx' wife Claudine and his twin brother and sister Michel and Micheline give us their witness account.
Other important sources are the archives of VRT, Flemish Radio and Television, and of 'Koers', the Museum of Cycling in Roeselare. Retired cycling journalist Robert Janssens gives background information of the world of cycling of 1969.
From Eddy Merckx I learned that 1969 was his best season ever. After his fall in a track race in Blois behind derny motorcycles, his pelvis was twisted and particularly in the mountains his back was aching. Merckx told me that from then onwards 'the Eddy Merckx of 1969' didn't ride anymore. In the mountain stages he no longer won almost 8 minutes ahead, as he did in the Pyrenees during the Tour of '69. He had to be content to distance his opponents by one or two minutes.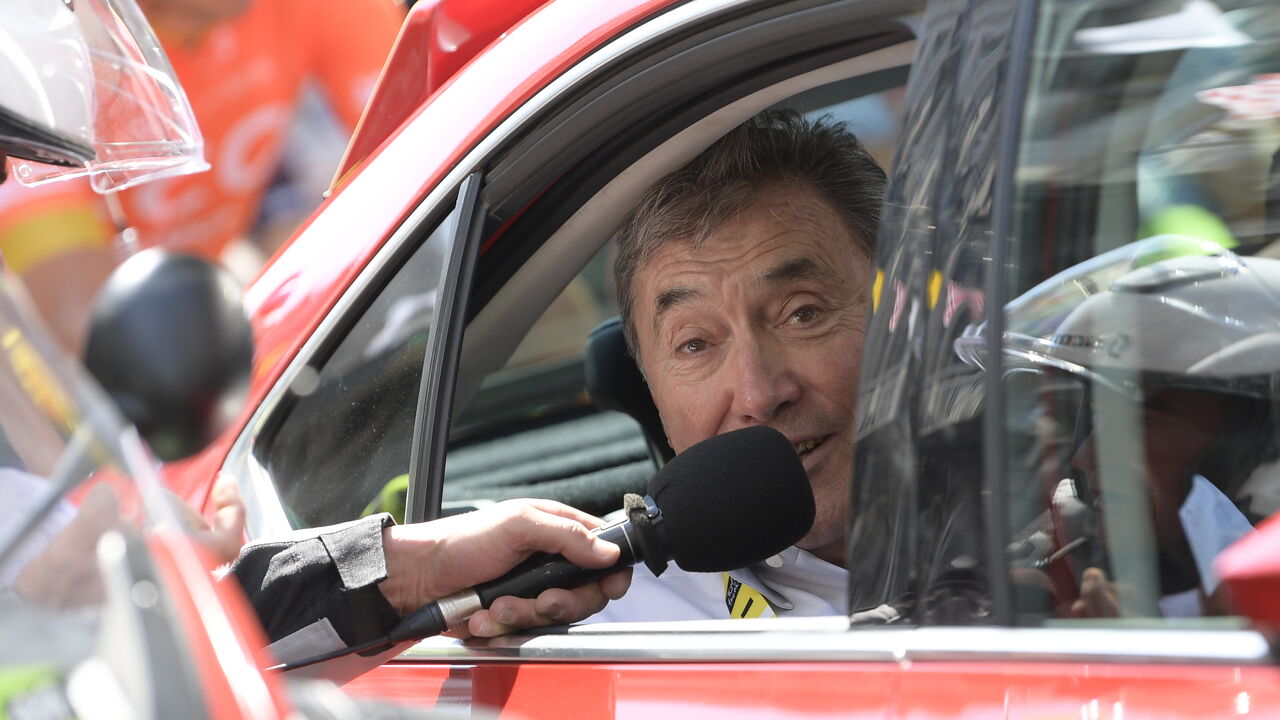 Cycling has changed enormously over the past decades. Is Eddy Merckx still relevant for today's riders?
Belgium is still the heartland of bicycle racing. The country has produced hundreds of champions and lots of important races. Eddy Merckx is the Belgian Pride as he is the best ever champion. At the 'Grand Départ' of the Tour 2019 in Brussels, commemorating his impressive victory of 1969, he was applauded by tens of thousands of people in the streets of the Belgian capital. This proves that he is still relevant. He reached the highest standard in cycling and the victories of today's champions are always compared to Merckx's victories.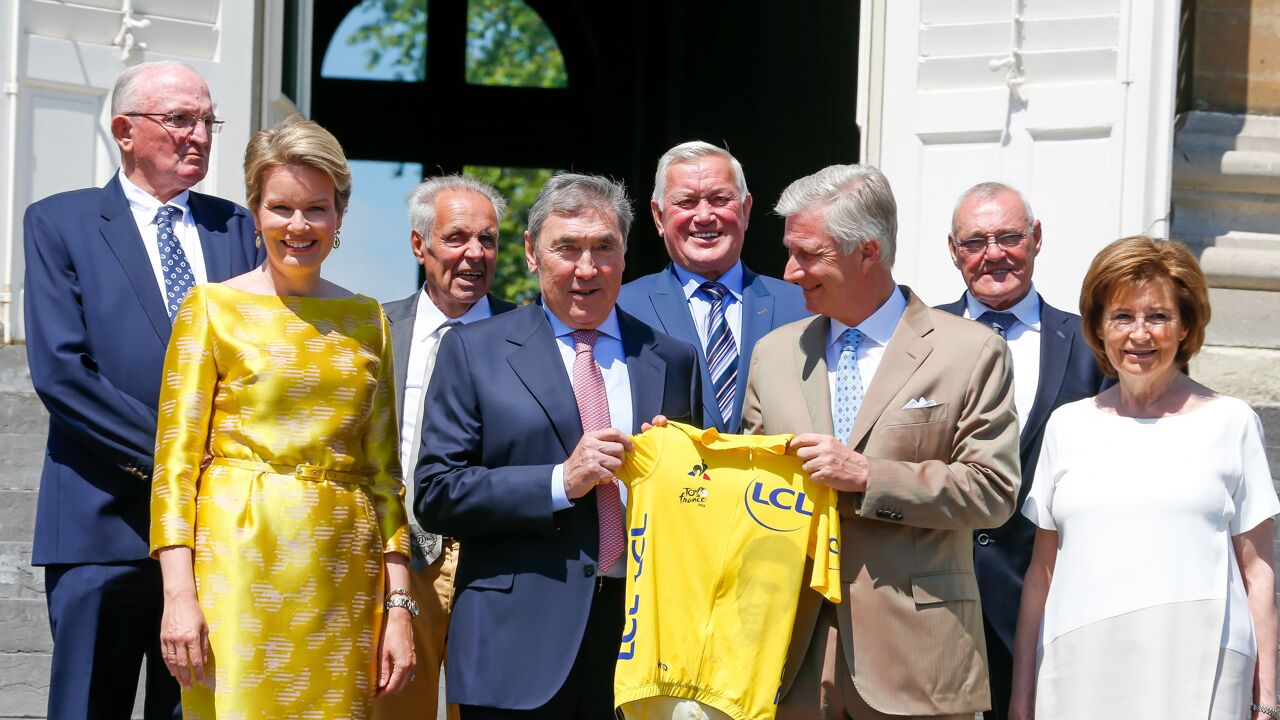 Via this internet link to my publishers: