New-look Saint-Peter's Station in Ghent will have Europe's largest bicycle park
The plans have been unveiled for a major revamp of the main railway station in the East Flemish city of Ghent. Once the work has been completed Ghent Saint-Peter's station will have a bicycle park with enough room to accommodate 17,000 bikes. A growing number of commuters are cycling from their homes to the station. In response to this and to encourage more people to cycle to the station it has been decided to greatly increase the number of secure parking spaces for bikes. Despite its size those using the bicycle park shouldn't have too much difficulty finding their bike against one they return to the station. 
This is thanks to a state of the art detection system that will be installed at the bicycle park. Waiting on the platform will become somewhat more pleasant thanks to plans to provide a weather-resistant shelter above all of them, something that is currently not the case. Bicycle park capacity will also be increased at Ghent Dampoort station.      
The Belgian rail company NMBS is proud of its bicycle park plans. "We are going to break a European record", the NMBS Spokesman Dimitri Temmerman told VRT News.   
"We will have the biggest bicycle park in Europe with 17,000 spaces. A detection system will be installed to enable you to find your bike among the many".
The detection system will be the same as that used in large car parks, using red and green lights.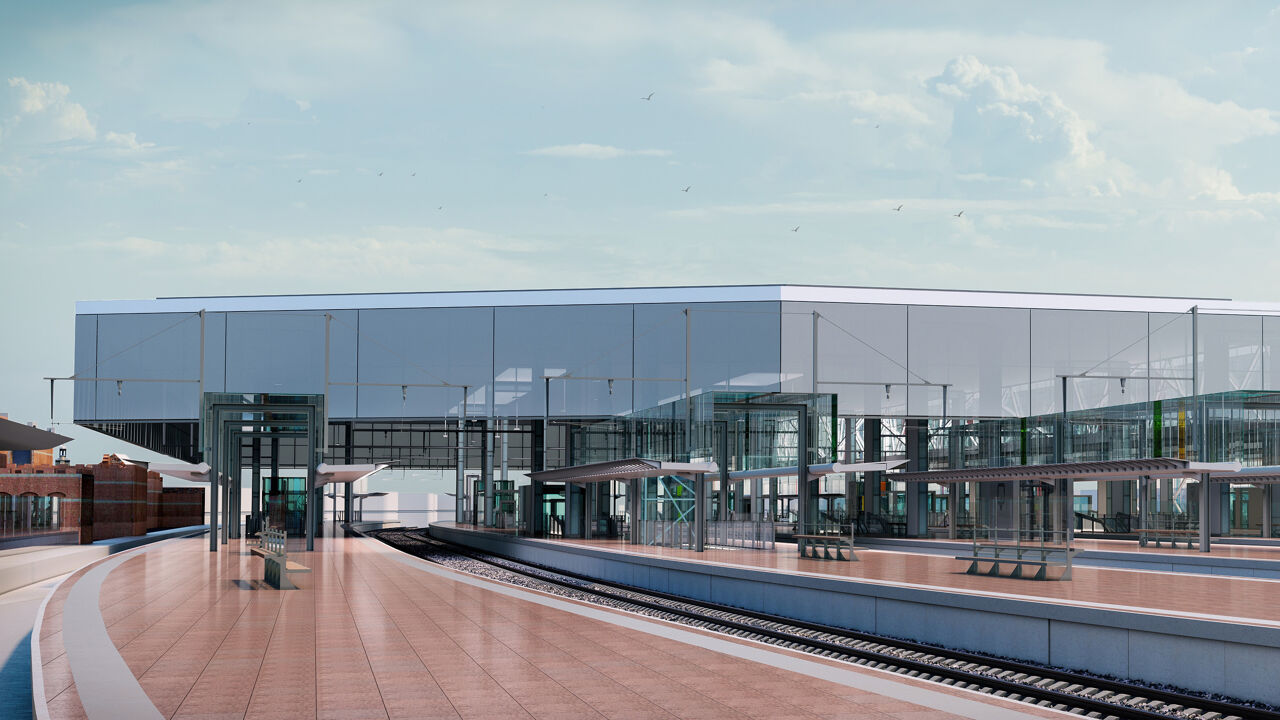 Currently Europe's largest bicycle park is at Utrecht Station in The Netherlands.
The Ghent Alderman responsible for Transport Filip Watteeuw (Green) explained that originally the station had 6,700 parking spaces for bikes.
"In the first instance this number was to have been expanded from 10,000 to 13,500. However, a change of attitude whereby passengers cycle to the station has brought about a revision of the plans."
NMBS is investing in the smaller Ghent Dampoort station. There extra spaces will be created for those wishing to park their bikes and the escalator that has been out of order for months will be repaired.    
The total cost of the work is estimated at 600 million euro. The work is due to get underway next summer and if everything goes to plan is should have been completed by 2027.