Belgian Brits talk Brexit
Over the past three years more than 4,000 British nationals have acquired Belgian citizenship. This figure is far higher than it was prior to the referendum in 2016 in which a majority of UK voters voted to leave the European Union. At midnight on Friday the UK will cease to be a member of the EU. A few days ahead of this our Brexit editor Veerle De Vos spoke to some Britons living in Belgium to gauge their feelings about their mother country's impending exit from the EU.  
James Cunningham (57, photo below) has been living in Belgium for 28 years and works for an American bank in Brussels. He tell how he remembers what he calls "the moment of truth", the day of the Brexit referendum on 24 June 2016.   
"A friend of mine had stayed up all night to watch television. A 5am she texted my wife. My wife woke me up and said "it's happened". It was a big shock."   
Lisa Gunstone (49, photo above) came to Belgium 25 years ago to work as a dancer at Alain Platel's Les Ballets C de la B. She was in the UK at the time the result was announced.  
"I was in Birmingham, England, as my father had just died. The day of his funeral was also the day that we heard the referendum result".
"What made it all the more painful is that my mother voted for Brexit. My father was against it, but my mother absolutely wanted out of the European Union. While I am together with a Belgian and her grandson is an EU Citizen. This has created a distance between us that can no longer be bridged".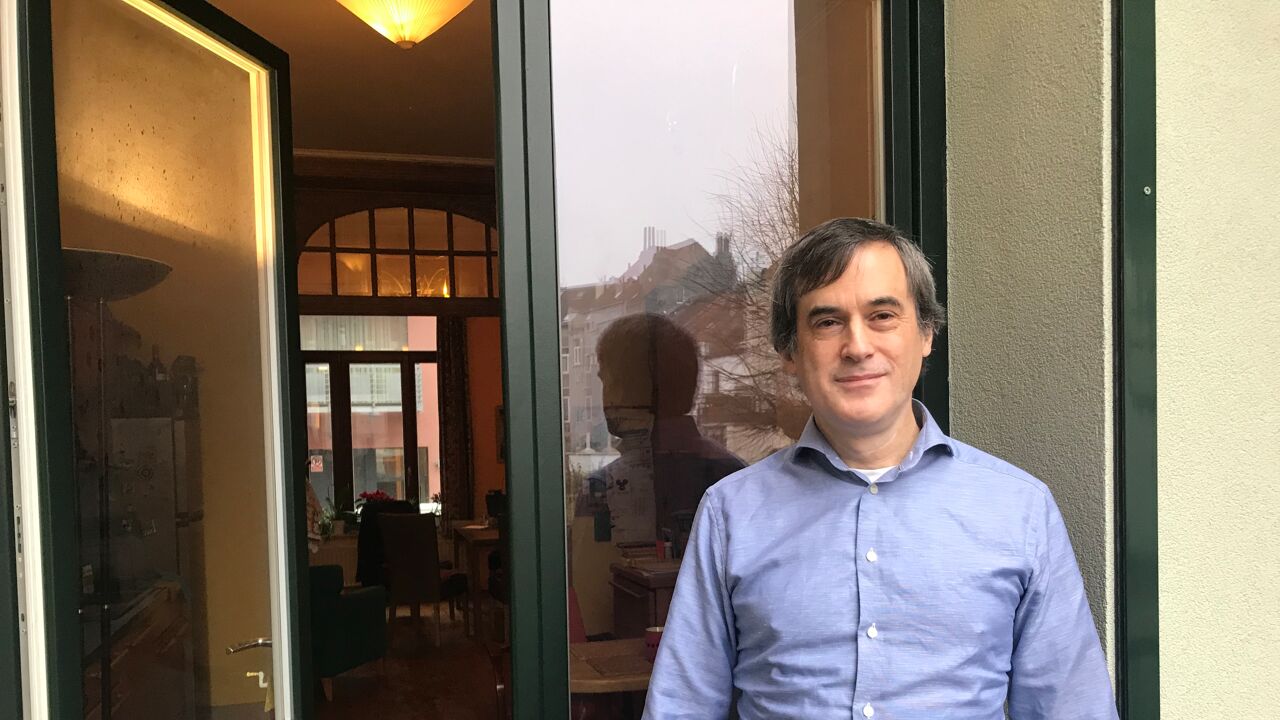 Relief, sorrow and anger
Both James and Lisa have conflicting feelings now that three and a half years after the referendum the time has come for the UK to exit the EU.  
"In part it will come as a relief. After all the drama of the past few years and the permanent political crisis this marks an end and the start of a new beginning. However, the feelings that prevail are of sorrow and anger. Really it is scandalous what is now happening. The question I keeping asking myself is how could it have come so far?", James Cunningham said.      
Disunited Kingdom
Lisa Gunstone: "The time that we could speak of the United Kingdom has passed. The country is falling apart. England, Scotland, Northern Ireland, Wales... it's everyone for themselves. Between people it's young against old, pro-Brexit against anti-Brexit, there too deep divides have been cut. And everyone is against something or someone. It makes me extremely sad".      
James Cunningham too is pessimistic about the future of the UK. "Certainly in the short-term this will only cause misery and that is not a good thing for anyone. The big change will come at the end of the year. This will be marked by issues and discussions and eventually it will be ordinary Britons that pay the price for Brexit".  
Plans after Brexit
Lisa says that her family has now shelved a dream it had to go and live in England some day. Her son had also wanted to study in the UK, something he now will no longer do. 
Meawhile, James draws hope from the younger generation. "The vast majority of young Britons voted against Brexit. I can see a time in the future when Great Britain will want to re-join the European Union. However, I think that in the short term that things are looking sombre. I am happy that my family can remain in Belgium and that we have all become Belgian". Lisa too is relieved that she has been able to become Belgian "Despite everything I feel very calm. I have always felt welcome in Belgium and I got Belgian nationality a year and a half ago. I have my situation under control. However, Great Britain remains my motherland and deep down I still feel British and that part of me is intensely sorrowful".