"Van Eyck, an Optical Revolution" opens in Ghent
The big Jan Van Eyck exhibition at the Ghent Fine Arts Museum (MSK) opens this weekend.  It's described as a once in a lifetime experience as never before have so many of the Flemish Primitive painter's works been brought together in one place.  A repeat soon is unlikely.
Six hundred years on the works still sparkle revealing the great quality of Van Eyck's art and his technical skills. Only a score of works can be attributed with certainty to the 15th century Flemish master.  They are on show at museums across the globe.  Over half have now been brought to Ghent.
Ghent Cathedral is the home of one of Jan Van Eyck's greatest works: the Ghent altarpiece or Adoration of the Mystic Lamb.  The MSK has been involved in a major restoration operation in recent years and Ghent Cathedral has now given permission for the restored outer panels to be exhibited outside the cathedral.  In this way they can be contrasted at close quarters with other Van Eyck works.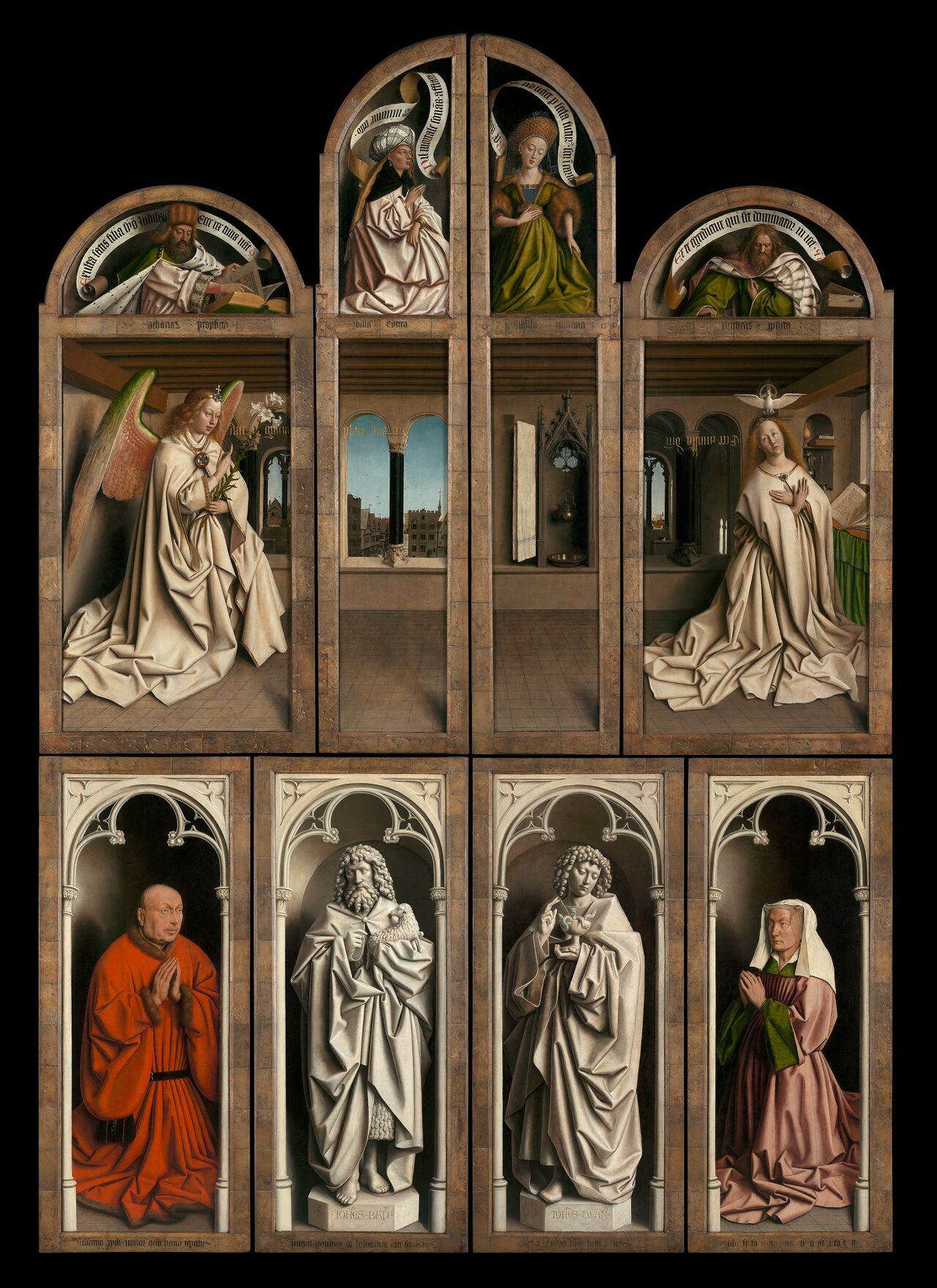 Eight restored panels of the Adoration of the Mystic Lamb as well as unrestored Adam and Eve are exhibited at the MSK.  They are not being shown together but for the occasion are exhibited together with other works brought to Ghent from the four corners of the globe.
Thirteen works by Van Eyck form the core of the exhibition that also includes other works from his studio as well as copies of lost works.  Van Eyck's talent is also contrasted with foreign masters including Italians Gentile da Fabriano, Fra Angelico and Benozzo Gozzoli.
"Van Eyck, an Optical Revolution" runs at the MSK in Ghent only till 30 April 2020.  Best order your tickets beforehand!