Read how Storm Ciara upset our lives!
VRT weatherman Frank Deboosere says the worst is over as far as Storm Ciara is concerned.  In most places a clean-up is now underway. Gusts remain a possibility with thundery showers this afternoon. A yellow code warning remains in place until 23:00 CET.
Storm Ciara did set one record: for gusts.  A gust of 120km/h was recorded in the resort of Blankenberge, while gusts reached 130km/h elsewhere. This morning 14 flights were cancelled at Brussels Airport.  Some 200 passengers spent the night at the airport after a further ten flights were cancelled last night.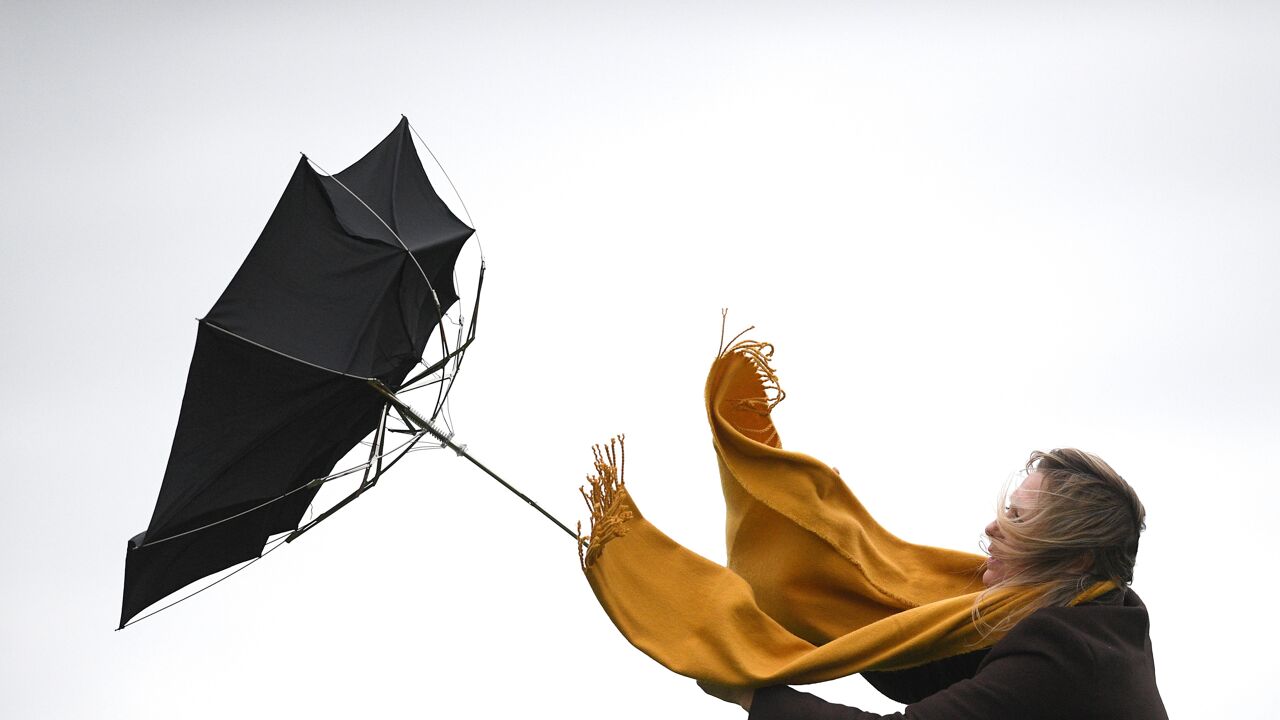 A difficult morning rush hour was expected this Monday morning, but no major issues materialised.  32 rail services were cancelled, while services returned to normal around 8AM. Last night international rail services were hit too as Storm Ciara also affected neighbouring countries. Speed restrictions remain in force. Several schools remain closed too.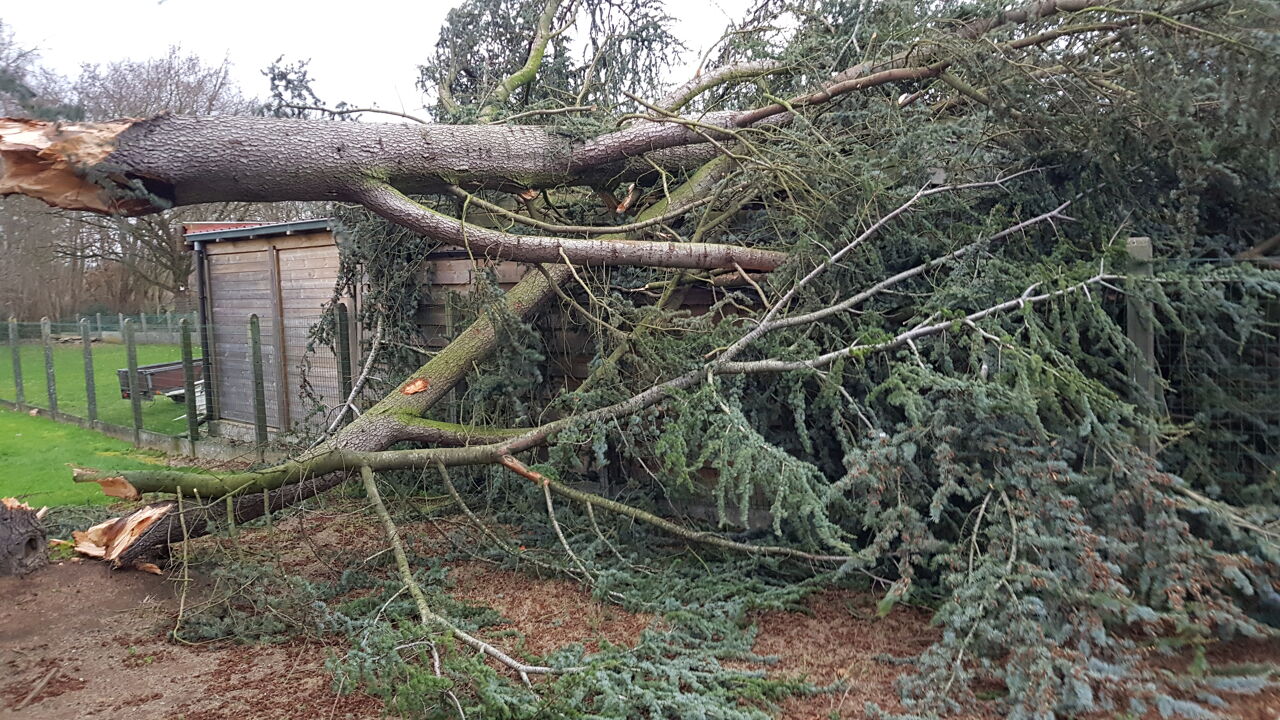 Across the land trees were uprooted, tiles flew off roofs and here and there scaffolding collapsed. In the port of Antwerp several containers ended up on their sides as a result of the gusts. The storm also blew part of the roof off a warehouse belonging to the port company Katoen Natie. In all only two people were injured during the storm: a woman in Waasmunster and a fire-fighter in Sambreville.  On the Ostend-Brussels motorway a lamppost came down at Groot-Bijgaarden outside Brussels hampering traffic and closing the motorway for coast bound traffic for a while.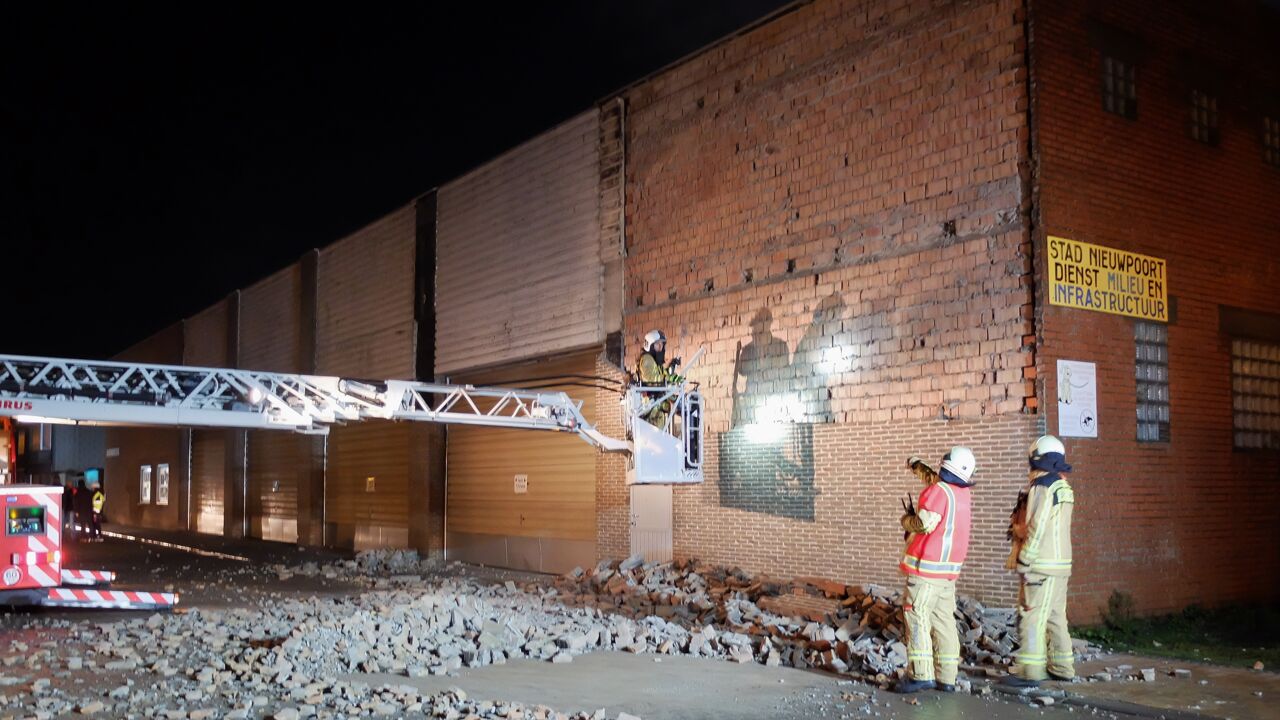 The Flemish environment agency has issued a warning in connection with the high water levels in several Flemish waterways.  Several streets were flooded in Antwerp. There's a risk of flooding elsewhere.
In Antwerp the fire service received 830 calls, in Ghent 120, while in Limburg Province 1,000 calls were made.  Brussels fire-fighters had to attend 734 scenes to assist people in distress.