Queues at stores as customer numbers are limited
The coronavirus emergency is impacting on the lives of Belgians and expats across the country.  There are long queues at the supermarkets, while passengers are few and far between on public transport.
The queues at supermarkets are the result of restrictions on the number of customers allowed into the store at one and the same time: one client per 10 square metres of store space.  Customers are being advised to go shopping throughout the day.  The government insists hoarding isn't necessary.  Supplies in distribution centres are sufficient.  Hoarding leads to empty shop shelves that encourages others to hoard too making the problem even worse.  Government advice is to purchase what you actually need for the next few days, just like you normally do.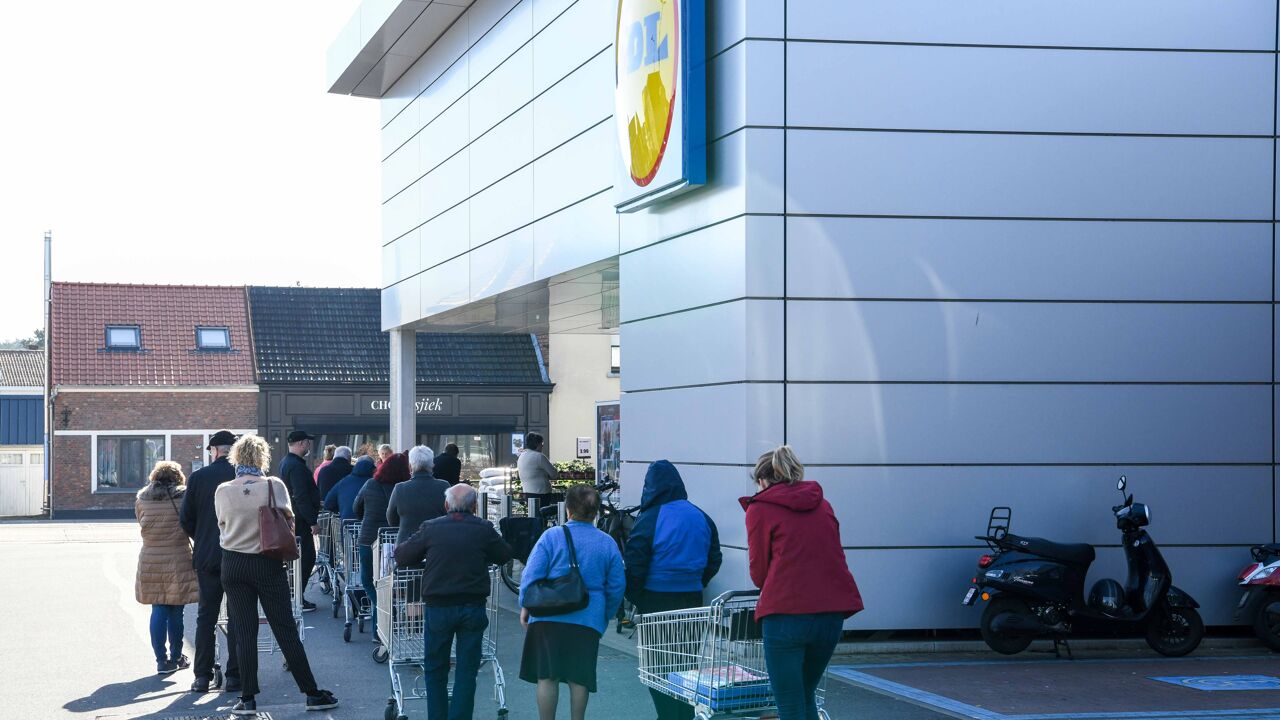 Many people are now working from home.  Far fewer commuters turned up for rail services this morning.  This train from the coast via Brussels to the airport is usually crowded!