Belgians stay in their "kot" massively: dramatic drop in the number of trips
The corona confinement measures are being followed by the Belgian people. Figures released by telecom operators are rather spectacular: we are spending 80 percent of our time within our own town or municipality. And when we do leave our home (or kot, as the expression goes now), the distances covered are smaller and smaller.    
It was the Belgian minister Philippe De Backer who released the figures supplied by telecom operators such as Proximus, Base and Telenet. Mr De Backer (Flemish liberal) is at the helm of a taskforce that wants to curb the spreading of the novel coronavirus through data analysis. 
Data taken from telecom masts were made anonymous, but were used to get an idea of our whereabouts. Here are some statistics. 
The first chart shows how much of our time we spent in a different town or municipality (buiten postcode) between 7 a.m. and 7 p.m. The drop can clearly be seen since the outbreak of the corona crisis early March: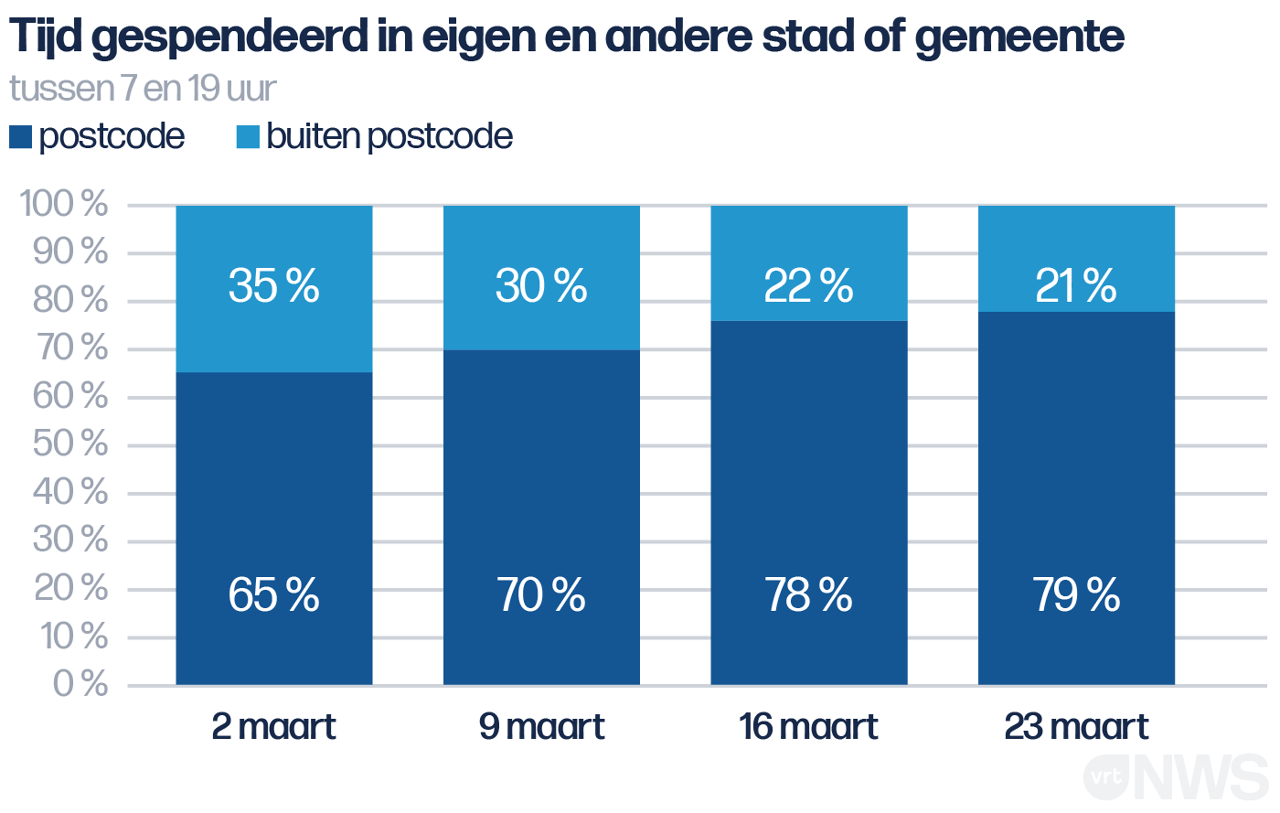 The second chart maps our trips made between 4 and 25 March. The longer the trips, the more spectacular the drop. When we go out, the trips are becoming increasingly shorter. But even short distances below 5 kilometres are seeing a significant drop: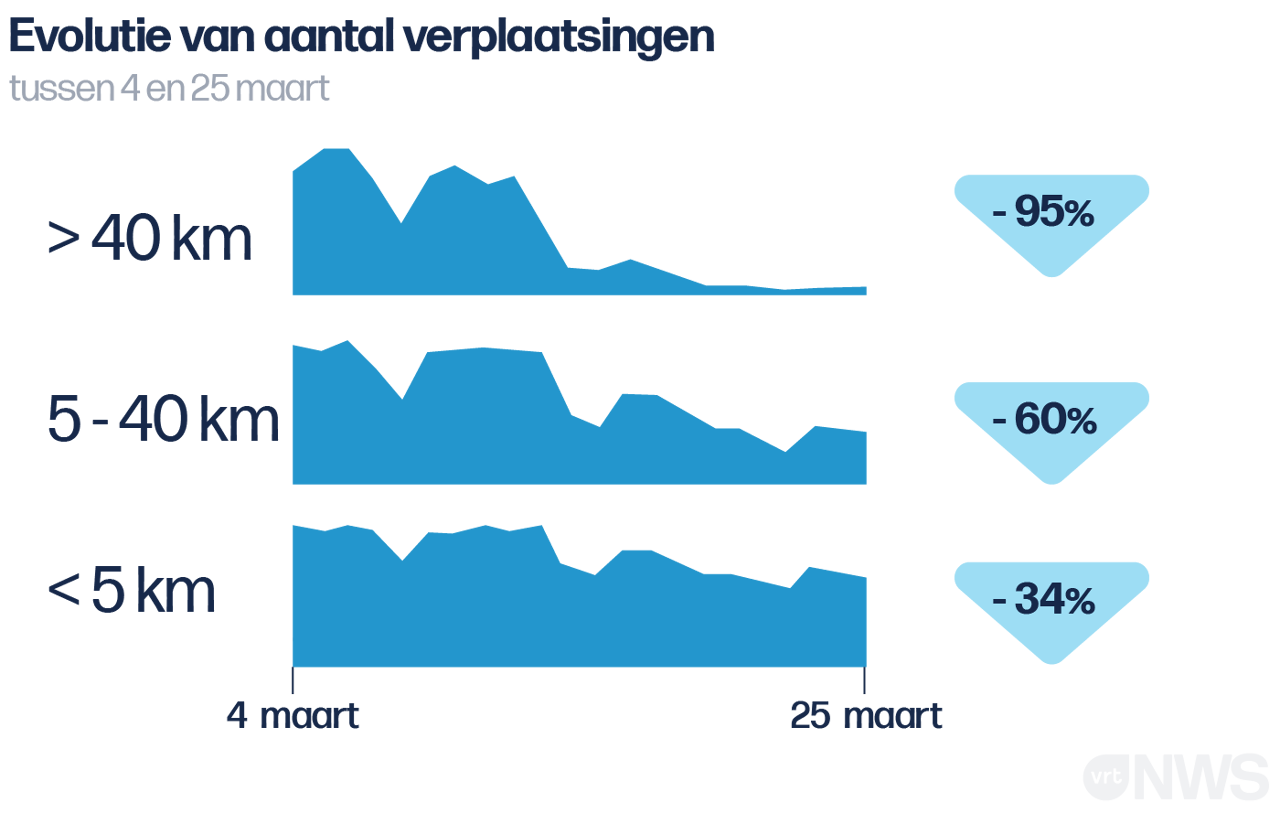 I am happy with these figures, and with these joints efforts made by the Belgian population, Philippe De Backer concluded. "We should not loosen our grip on the virus now. We need to continue to cooperate and to follow the measures strictly."