Extra police checks in and around the Hallerbos
The municipal authorities in Halle and Beersel (both Flemish Brabant) warn that the Hallerbos woods are only accessible to walkers, joggers and cyclists that live in the area. The woods that are just over 15 kilometres southwest of Brussels attract visitors from a wide area especially in the period between mid-April and mid-May when many thousands of bluebells are in bloom in woods. However, with social distancing all important in the fight to contain the spread of the novel coronavirus those that don't live locally are being told to stay away. 
Under the measures introduced to curb the spread of COVID-19 picnics are banned everywhere in Belgium. Even locals that are allowed to visit the Hallerbos will not be allowed to hang about for hours in the woods taking photographs.
The carparks at the edge of the woods have been closed and there is a parking ban in the streets in Halle, Beersel and Braine-le-Chateau (Walloon Brabant) that are next to the beauty spot. The police will carry out extras checks in the area to ensure that people that are not from the area stay away.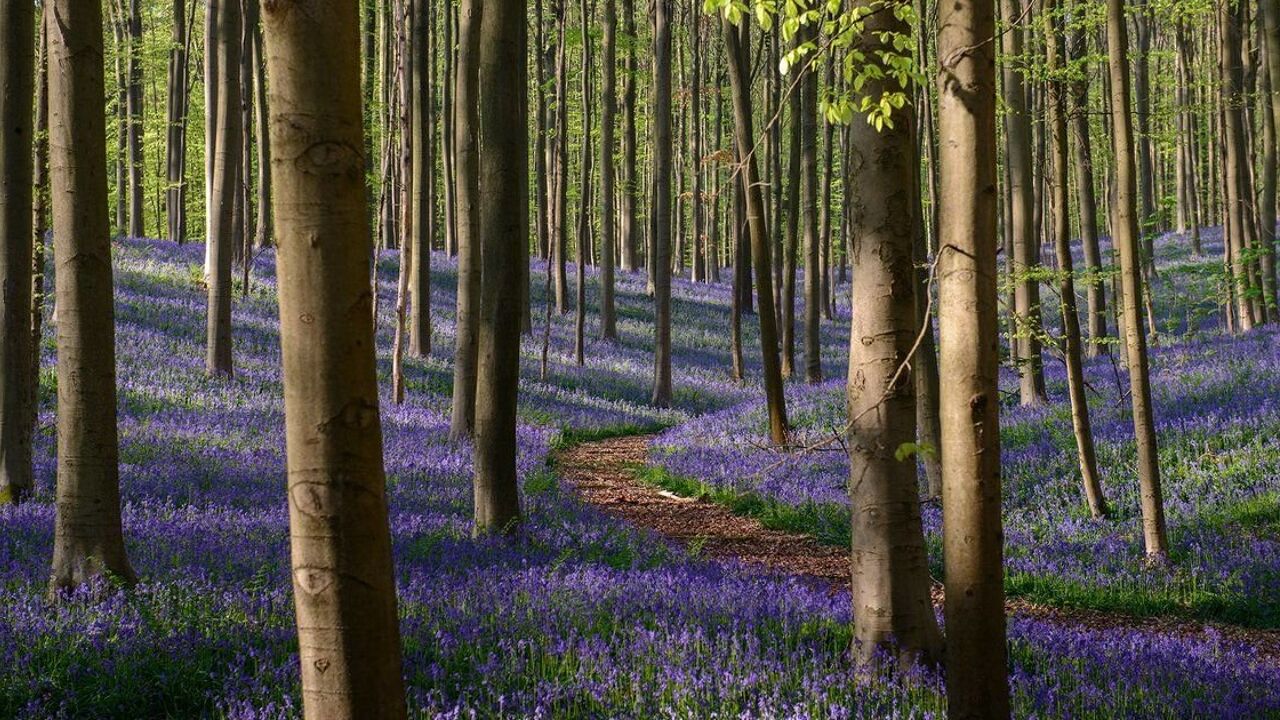 Each year in April and May many thousands of people visit the Hallerbos to look at the impressive carpet of bluebells that adorns the forest floor.
The Flemish Nature and Woodland Agency has already said that its annual Bluebell Festival that promotes the Hallerbos has been cancelled due to the COVID-19 crisis. This means that there will be no shuttle buses to ferry visitors between Halle Railway Station and the woods.