"Family and friends are the truly risky contacts" says virus expert Steven Van Gucht
From today (Sunday 10 May) we are allowed to choose four people with whom we will be able to form a mutual social bubble. This relaxation of the rules on social contact demands a level of self-discipline from the members of each bubble. They must not visit the homes of other friends and/or family members that are outside the group and when visiting the other members of their bubble they should be careful to observe to guidelines on social distancing at all time. The relaxation of the rules is not without risks as the virologist Steven Van Gucht (photo above) told the VRT's Sunday morning topical discussion programme 'De zevende dag'. 
Professor Van Gucht warned that rather than strangers we cross in the street or while out shopping, it is family and friends that form the greatest risk as we automatically trust them and tend to more intimate with them. This makes maintaining social distancing much trickier.
"I am afraid of the scenes that will unfold behind closed doors today and in the coming weeks. It will be among family and friends and these are people we trust and are automatically more intimate with and less afraid",  Professor Van Gucht said.
"We are instinctively afraid of a stranger, they could infect us. Like the person in the supermarket that we see has come too close. However, they mostly are not the risky contacts. Rather these are family members and friends who we treat with a greater degree of familiarity", the virus expert warned.
In the same discussion the Federal Health Minister Maggie De Block (Flemish liberal, photo below) called on the public to continue to use their common sense.
"Think about it. Every contact can have consequences for yourself and for the people you love. So we really need to take care for each other", The Health Minister said.
Ms De Block added that she realised that it will be difficult "It is hard not to embrace your grandchild when you see them again. It is very difficult. It is something that is unknown to us. It goes against what is in our hearts and all our emotions. But you need to try and keep your distance behind closed door as well".
Photographs of grown-up children posing very close to their mothers (today is Mothers' Day in most of the country) that have been posted on social media show that keeping your distance from a loved one is easier said than done.  
Speaking about the re-opening of the shops tomorrow (Monday 11 May), Professor Van Gucht said "I think that it can be well-organised. I think that it can be done without too many risks. I am more afraid of contacts between private individuals".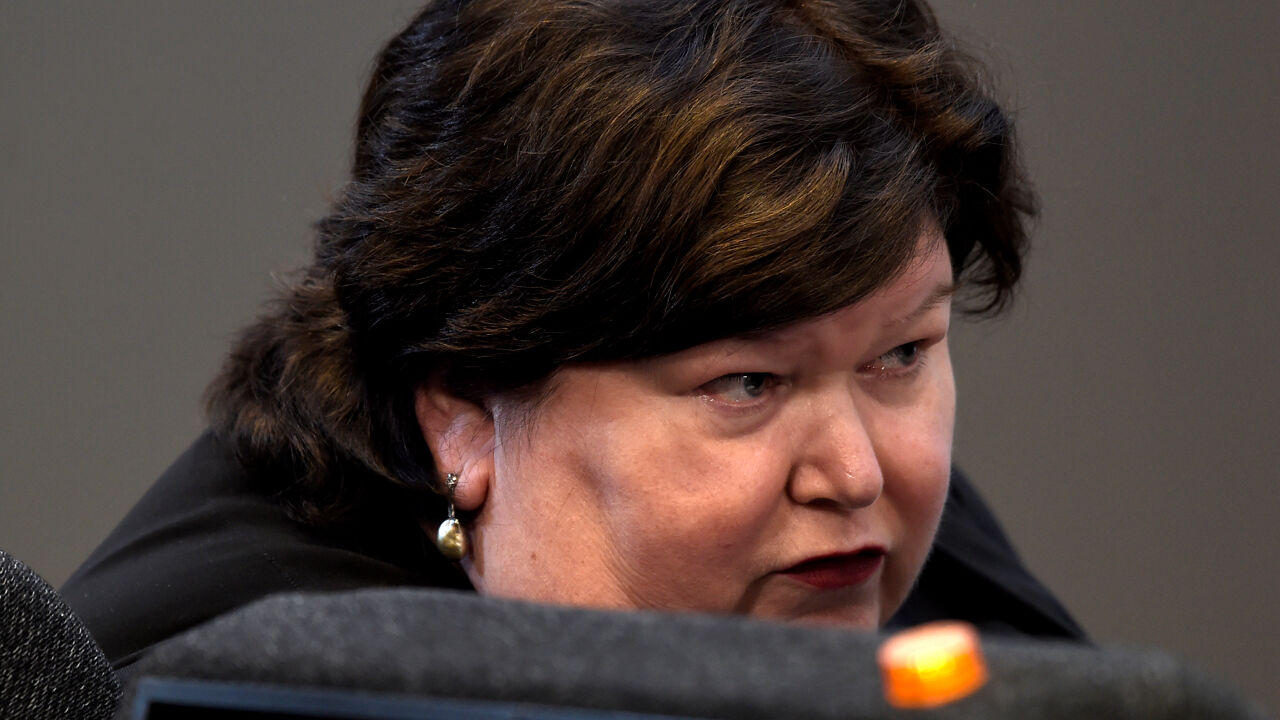 What can be learned from the crisis? "Invest more in prevention"
Although the corona crisis is still very much ongoing Steven Van Gucht believes that we can already draw a number of lessons from it. In the first instance there is a need for greater investment in prevention.
"Budgets are cut each year. What we do isn't visible. We prevent people from becoming ill, people don't realise that we are constantly working behind the scenes."
The Health Minister said that the crisis has meant that no one now questions the usefulness of vaccinations. "Prior to this wave of infections there was the anti-vax movement. Who can now say that a vaccine won't save lives? Now everyone will know that effective prevention and organisations like Sciensano that offer us support are necessary", Ms De Block concluded.