Politicians put differences aside to make joint, colourful 'mouth mask' statement
The party leaders of 10 different political parties in Belgium have launched a joint appeal to the people to keep on respecting basic hygiene regulations. They each gave their appeal a personal touch, either by wearing a special mouth mask, or by the background in the photo. 
The president of the Flemish nationalists, Bart De Wever, chose yellow and black, the colours of the Flemish flag. Joachim Coens opted for orange. Georges-Louis Bouchez turns out to be a keen cyclist, posing in the centre of Brussels.
Their statement is rather exceptional in times where political difference are highlighted, and their statement is clear: "Despite our differences, we are strong together when it comes to fighting Covid-19." Only far-right Vlaams Belang and the far-left PVDA/PTB families are absent.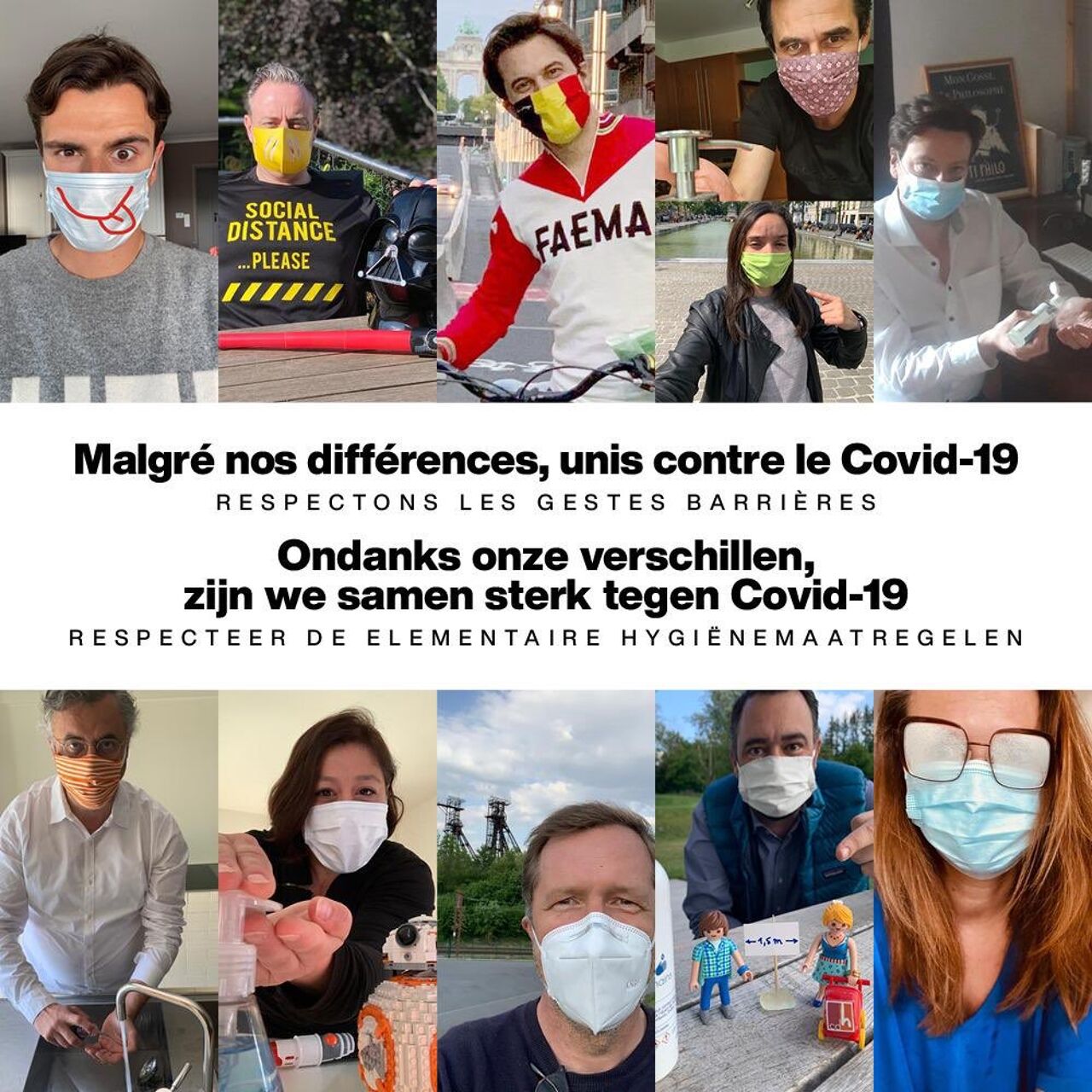 From left to right, top to bottom: Connor Rousseau (Flemish socialists), Bart De Wever (Flemish nationalists), Georges-Louis Bouchez (Francophone liberals), Jean-Marc Nollet and Rajae Maouane (Francophone greens), François Desmet (Défi);
Joachim Coens (Flemish christian democrats), Meyrem Almaci (Flemish greens), Paul Magnette (Francophone socialists), Maxime Prévot (Francophone christian democrats) and Gwendolyn Rutten (Flemish liberals).