A trip to the coast will be a different experience this summer: these are the main changes
Due to Covid-19, a trip to the Belgian coast will be somewhat different this summer, as restrictions will apply. However, there should be enough room to welcome everybody. Here's what you need to know.
Check the online tool to discover the colour
A tool has been designed to monitor how busy the different coastal municipalities are. If you have plans to go to the sea, you can check on this page how crowded the places are. Each municipality receives a colour: dark green means it's quiet, and light green means it's "cosy". Yellow stands for busy and orange for very busy. In the latter case, it's probably better to go to a neighbouring municipality, or to keep away from the busiest places in town or on the beach. 
Do you need to make a reservation?
If you want to spend some time on the beach, you should know that you may have to make a reservation in Ostend, but only at the central beaches (Groot Strand, Klein Strand, Groeistrand) and only on busy days. You will have to make this reservation 3 days ahead. However, no reservations will be needed in all other municipalities.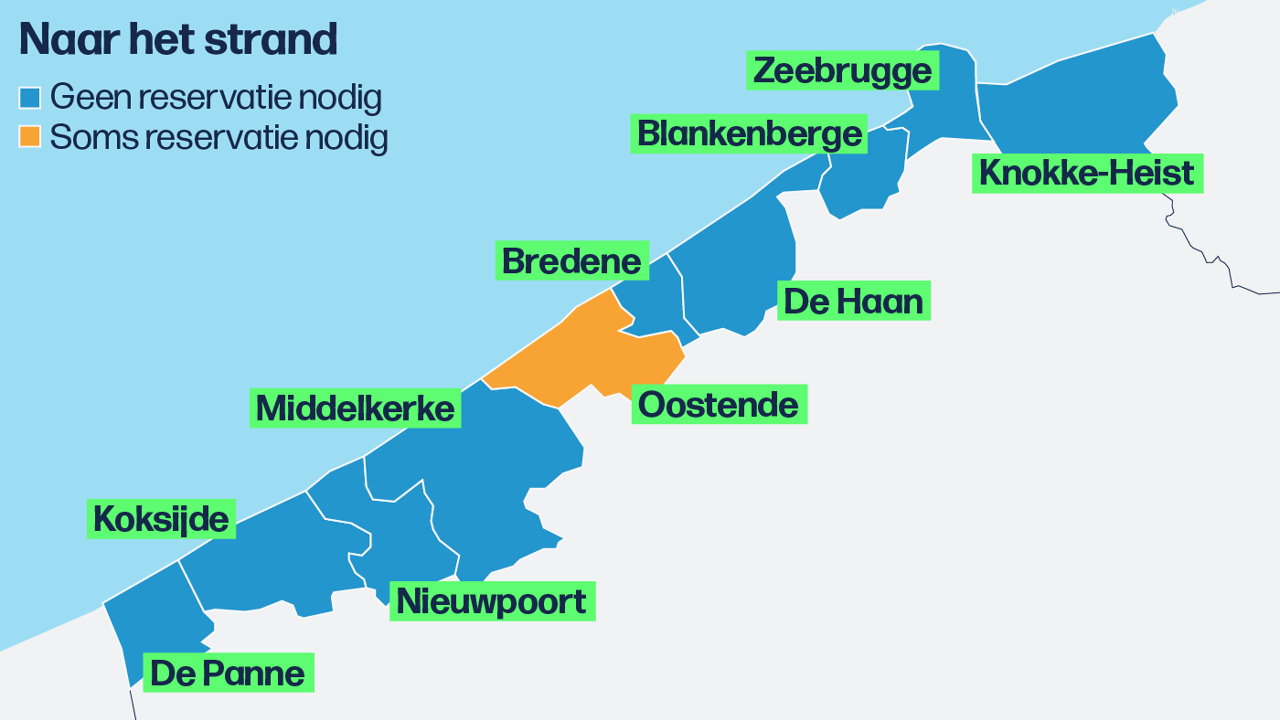 How "free" will you be on the beach?
Once you are on the beach, how free are you exactly? All municipalities (except for De Panne) have divided their beaches into different zones, to spread visitors as much as possible. There will be so-called strandcoaches to guide you. In some cases, different spots will be divided by windshields.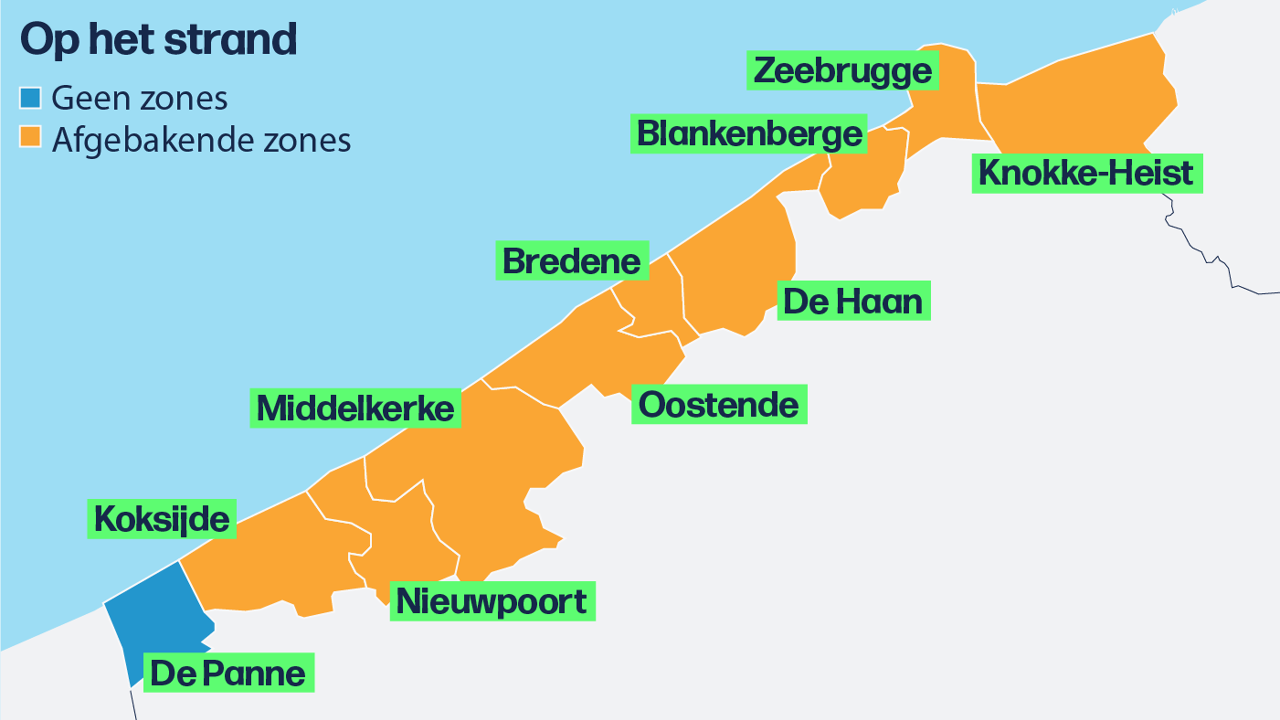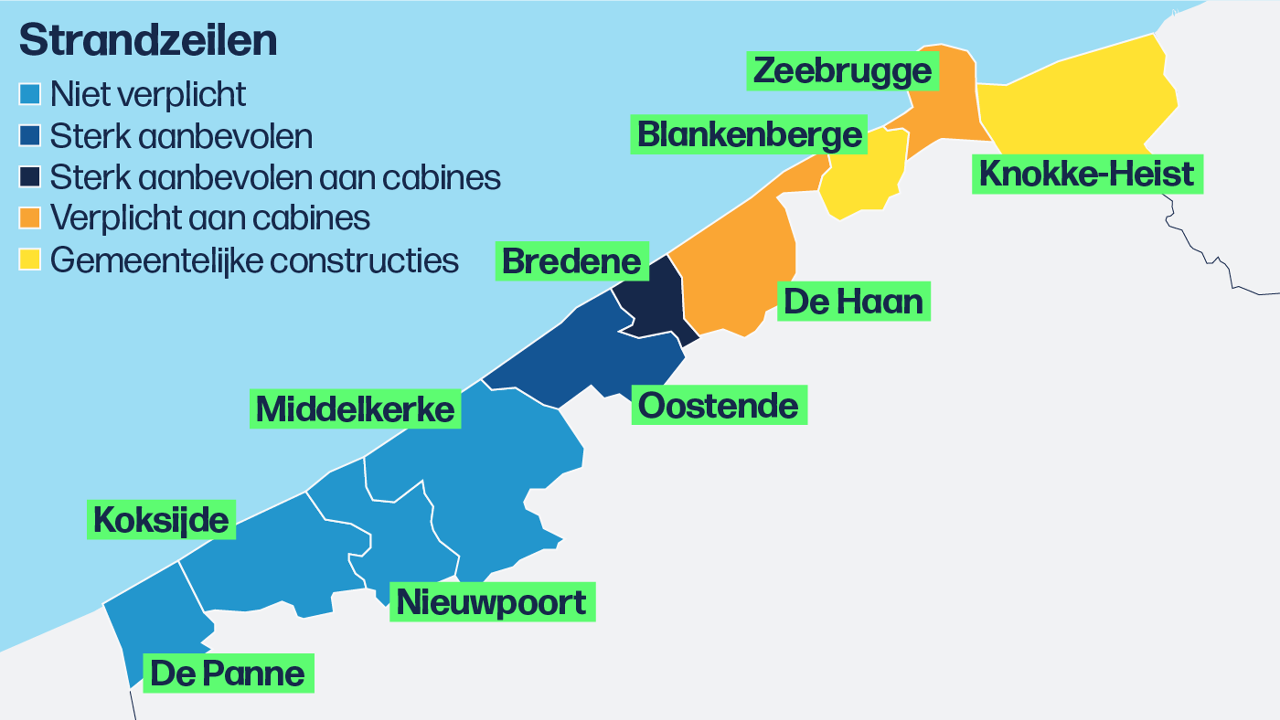 Go-carts and bicycles
Can you rent a go-cart with the family? This depends on the municipality. In some places, only children will be allowed, while in other places you can't ride on the boardwalk. Restrictions will also apply to cycling.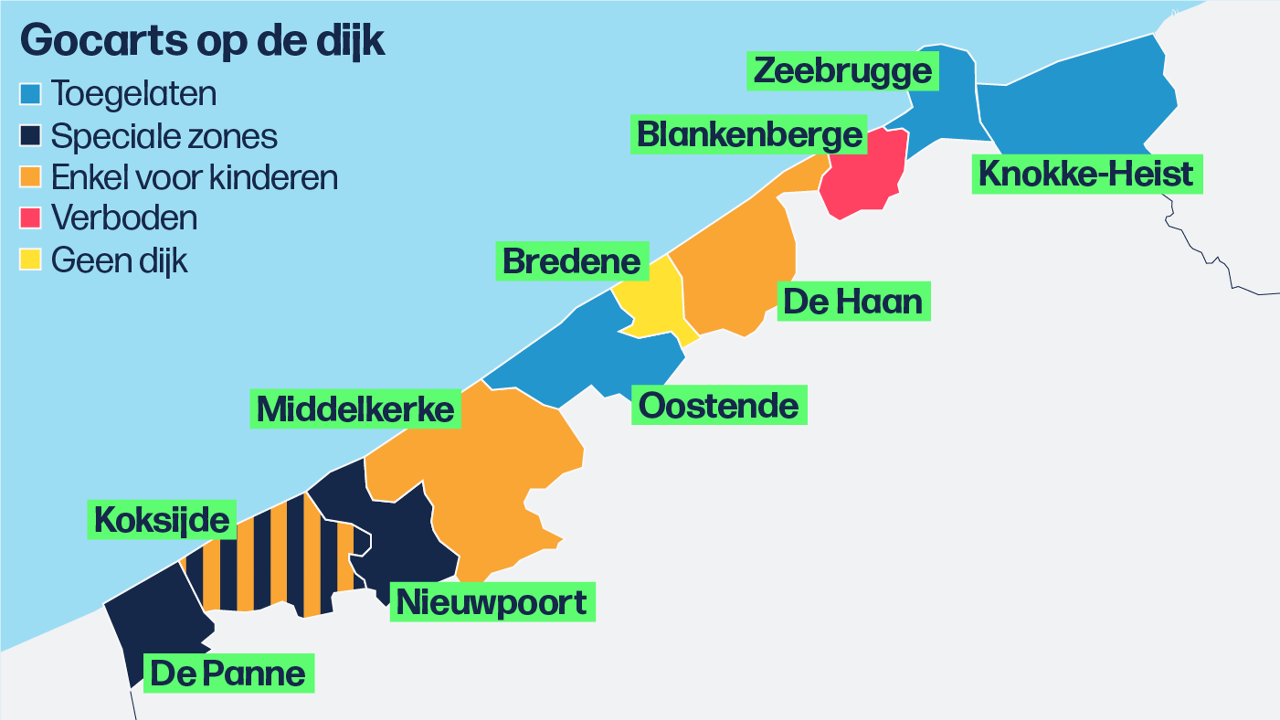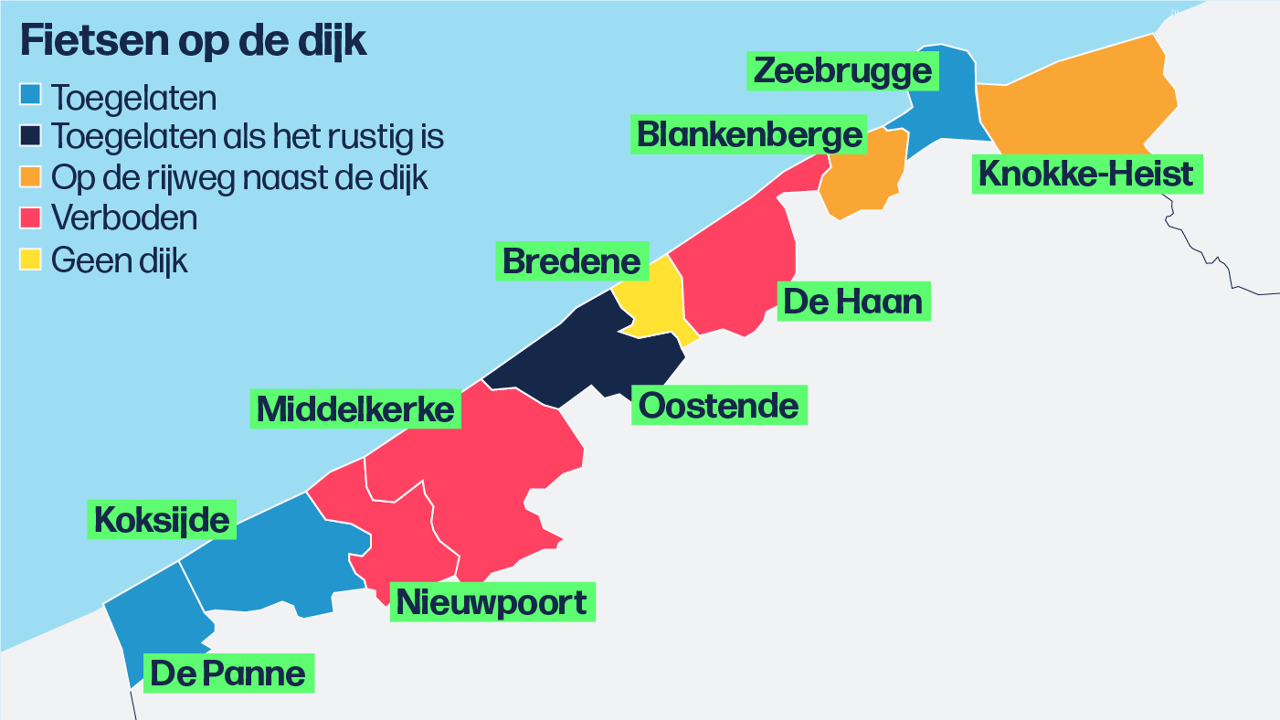 Local governments underline that it is important to respect all the other basic rules, such as keeping your social distance and washing your hands regularly. In shops, it is not mandatory to wear a mouth mask, though it is strongly advised, also on other busy places.