King Filip honours the "Heroes of the corona crisis"
The corona crisis has put a damper on celebrations marking the Belgian holiday on the anniversary of the taking of the oath of office by Leopold I, the first King of the Belgians, way back in 1831. Instead of the traditional military march-past King Filip addressed his people from the square outside his office in the Palace of Brussels in a ceremony honouring the "Heroes of the corona crisis".
Unusually, it was the second time in as many days that the monarch addressed his people.  "The pandemic isn't over by a long shot" the king said and directing his words especially at the young he urged people to be particularly careful: "Let us behave responsibly" he said.
The king noted that the pandemic had claimed many victims and many relatives were unable to say a proper goodbye.
"It's good that we remember these people this morning together with the whole country."
An act of remembrance was included in this morning's Te Dem mass at Brussels Cathedral that started with a three minute silence to remember the victims of the corona crisis.
King Filip, Queen Mathilde and their four children attended the Te Deum mass together with a hundred guests.  The royals wore face coverings as protection against the spread of coronavirus. The congregation had been scaled down from the usual 1,000.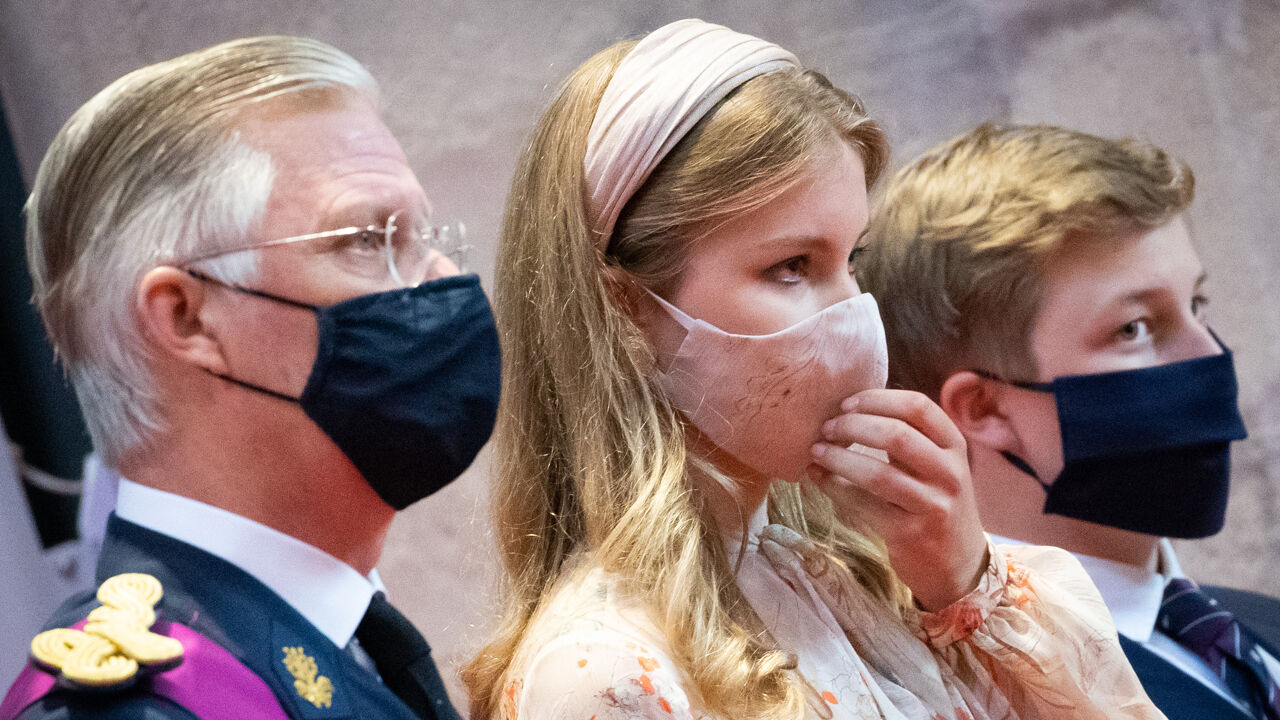 Instead of the usual military march-past outside the Palace of Brussels a ceremony is being held to honour the "Heroes of the corona crisis" i.e. care workers.  200 guests have been invited instead of the usual 2,000. The 75th anniversary of the end of the Second World War is also marked by the presence of veterans among the guests. All enjoyed the military fly-past consisting of 9 F-16 fighter-jets and a helicopter. A parade also included historical vehicles.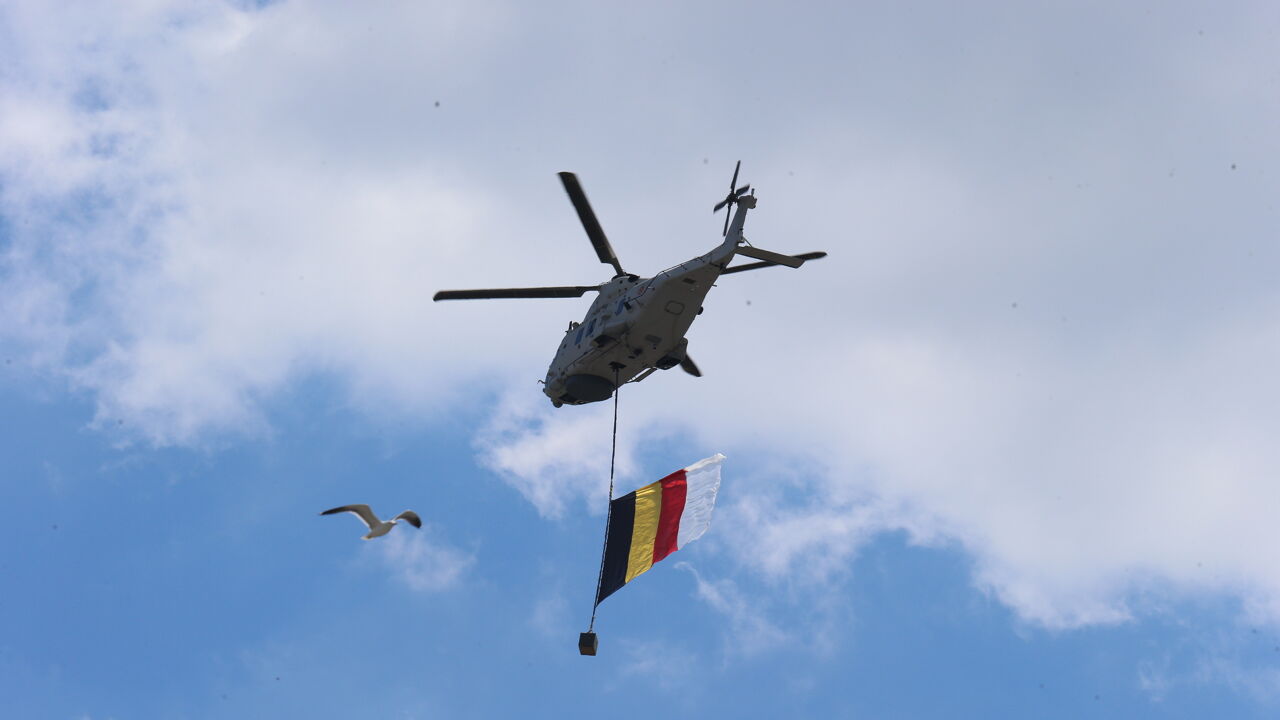 Tonight there are concerts with Adamo, Ozark Henry and Selah Sue, while at 5PM DJ Lost Frequencies will play a DJ set from the roof of the royal palace.  A concert of electronic music will be broadcast from one of the spheres of the Atomium at 7PM.