Cup glory for Royal Antwerp FC
Four and a half months later than originally planned, the Belgian Cup Final took place in the King Boudewijn Stadium in Brussels on Saturday evening. The result was something of a surprise with the match ending in a 0-1 victory for Royal Antwerp FC. The favourites and reigning league champions Club Brugge failed to take the double and Antwerp enjoyed their first Belgian Cup Final victory in 28 years. 
The only goal of the match was scored by the former Club Brugge player Lior Refaleov. As Belgian Cup winners Antwerp have qualified for the Europa League.  
Not only had Antwerp seen 9 players leave the club since March, but the Great Old were also not allowed to field any players that have joined the club since the suspension of competitive football in Belgium four and a half months ago. The Antwerp Coach Ivan Leko brought in Didier Lamkel Zé, despite the forward having missed his team's preparatory friendly games. Although underdogs, Antwerp started strongly. Meanwhile, Club Brugge's performance was lacklustre.
Antwerp's first chance came from an Mbokani shot that was saved by Simon Mignolet. Hongla and Juklerod too tested the former Liverpool keeper. It was a case of fourth time lucky when after just over half an hour of play Rafaelov put Antwerp ahead from a Juklerod pass.
The second half saw Club Brugge up their game.  Clement brought in Youssouphe Badji and for the first 15 minutes of the half Antwerp were nowhere to be seen. However, with the exception of two headed efforts from 18-year-old Badji, Club Brugge's attempts to equalise lacked any credibility.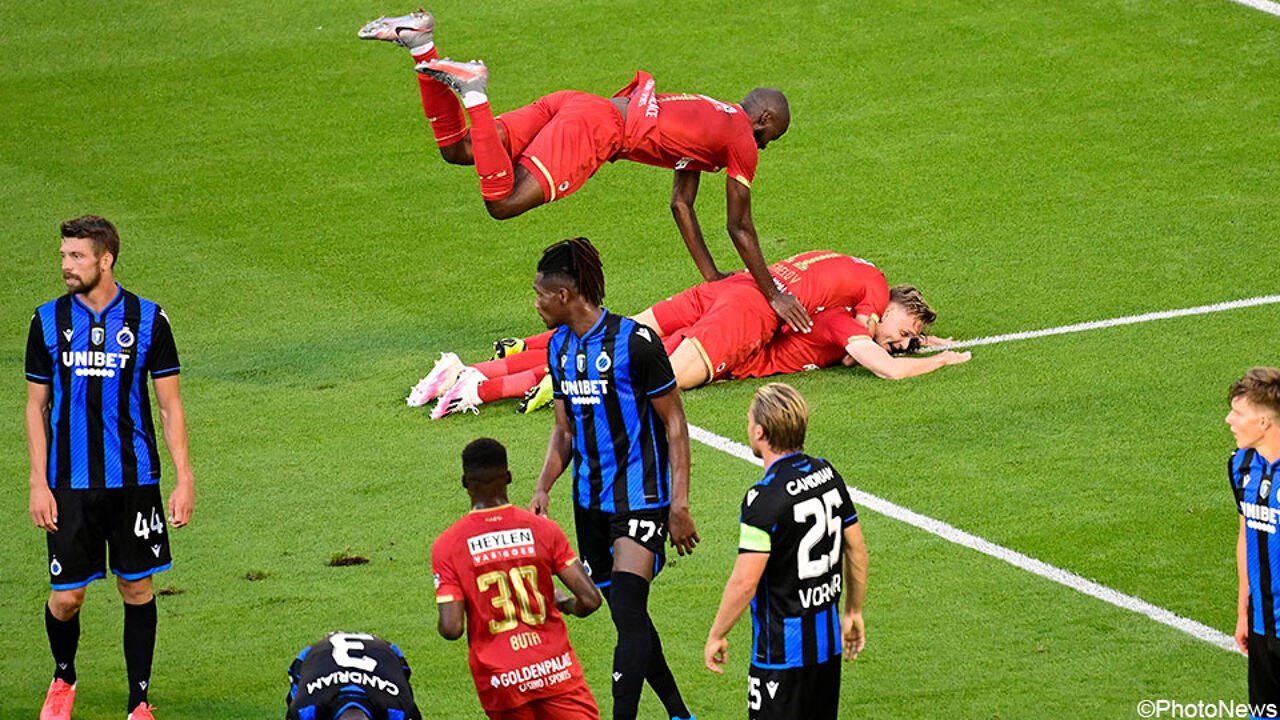 Antwerp seemed to have used up all their energy during the first half. Nevertheless, they were able to resist Club Brugge's efforts to take something from the game. The Great Old held out and even 6 minutes of stoppage time weren't enough for Club Brugge to take the third double in their history.