Storms and flooding across the region on Thursday evening
Heavy thunder storms and localised flooding hit a number of areas across Flanders on Thursday evening. Flemish Brabant, East Flanders and West Flanders were the provinces worst affected by the storms. The cellar of the AZ Groeninge Hospital in the West Flemish city of Kortrijk was flooded. In East Flanders the sewers in the Flemish Ardennes were unable to cope with the sudden influx of rainwater from the downpour. There too cellars and streets in low-lying areas were flooded. It's not over yet with more thunder storms and heavy rain being forecast in some areas on Friday afternoon 
The Royal Meteorological Institute (KMI) had issued a Code Orange weather warning for localised heavy storms, torrential rain, gusts of wind and hail. In Flanders the storms were worst in the areas around Tienen, Hoegaarden (Flemish Brabant) and Kortrijk (West Flanders). The storms swept across Flanders from the early evening. From the late afternoon there were downpours of rain in Antwerp Province and in Olen there was heavy rain and lightning.
Later in the evening it was the turn of the south of West Flanders to get a taste of the storm. The Kortrijk areas was especially badly hit. The city's  AZ Groeninge hospital suffered flooding. The hospital's A&E Department was closed for an hour and a half with ambulances being diverted to other hospitals. However, people that turned up at A&E under their own steam were given assistance and no patients were evacuated from the hospital. Damage remained limited and the hospital was fully operational again within two hours.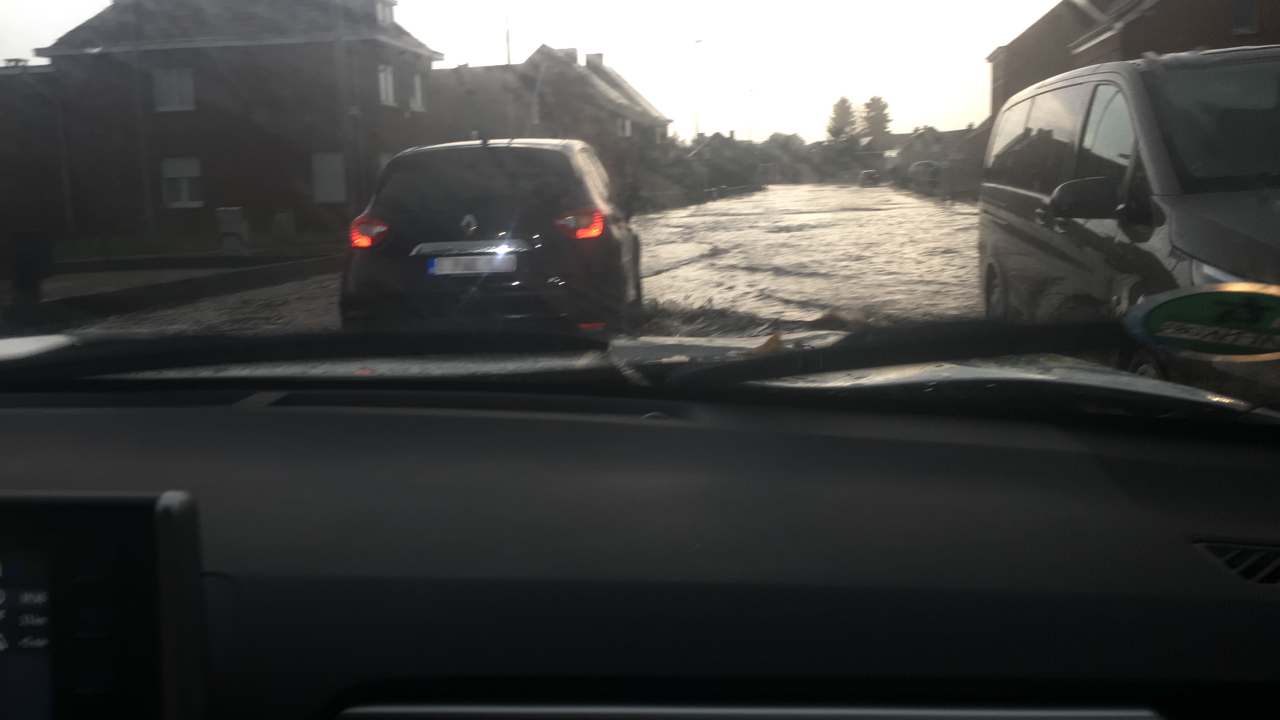 In Flemish Brabant the village of Dworp around 15 kilometres south of Brussels was hit by hailstones with a diameter of 2.5cm. Meanwhile, in Hoegaarden and Tienen there were reports of flooding. In Hoegaarden a crèche and the cellar of the Villa Hugardis care home were flooded. In Tenen 54L/M² of rain fell in a very short space of time. The Flemish public transport company De Lijn reported a number of issues in the Tienen area on Thursday evening.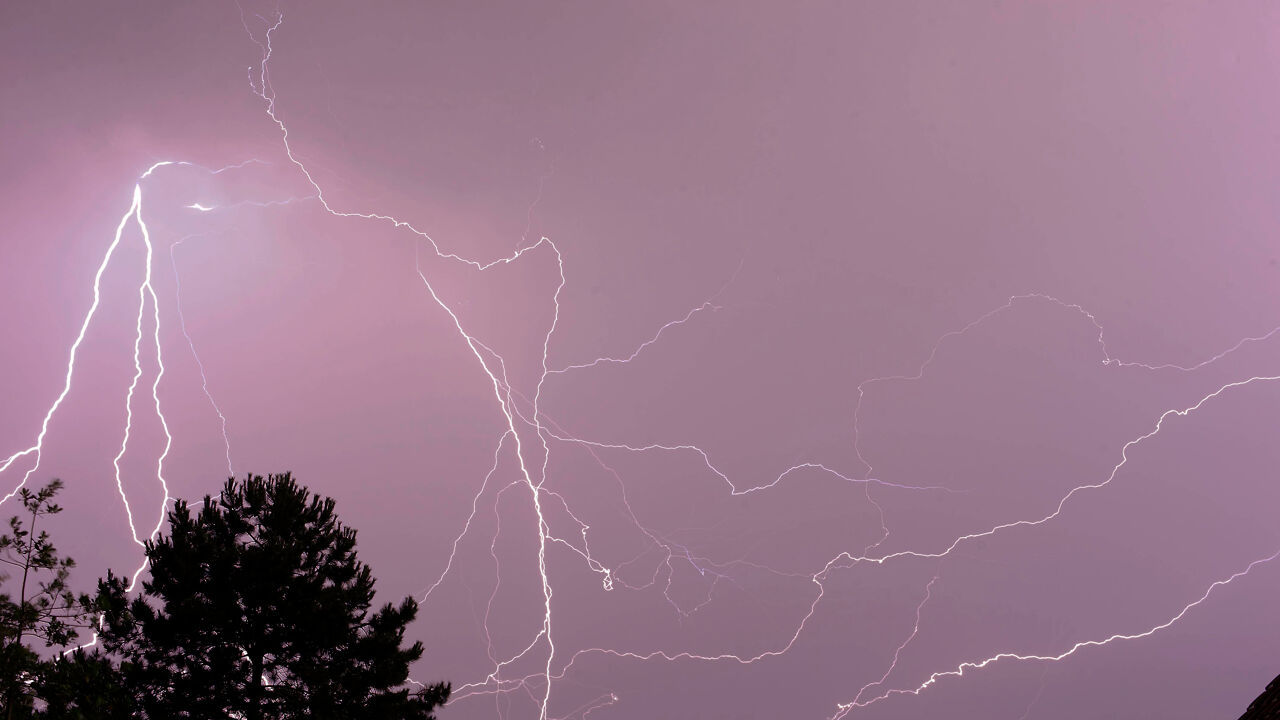 The heavens opened too in East Flanders. The VRT's weatherman said that in some areas of East Flanders there was a much rainfall in a couple of hours on Thursday evening as there would normally be in three weeks. However, the storms were localised and many areas saw only limitted rain or no rain at all.