Police chief steps aside over shocking footage from Charleroi police cell
The second-in-command at Belgium's Federal Police Service announced that he was stepping aside on Thursday after the emergence of CCTV images showing an officer from the Aviation Police at Charleroi Airport sitting on top of a Slovak man that had been taken into custody. Another officer was filmed making a Nazi salute. The man, who was clearly in distress, later died.
The incident was first reported in Wednesday's edition of the daily 'Het Laatste Nieuws'. The Justice Minister in Belgium's Federal Government Koen Geens (Flemish Christian democrat) described the video of the incident as "unseemly and totally shocking."
The Interior Minister Pieter De Crem (Flemish Christian democrat) described the incident as "something out of all proportion. The circumstances need to be clarified and an investigation is ongoing.''
On Thursday evening André Desenfants, the second highest ranking officer in Belgium's Federal Police Service announced that he was stepping aside. Mr Desenfants said that it was a personal decision even though he didn't make a mistake himself. But he wasn't informed about all the details of what happened. Mr Desenfants' responsibilities included the Aviation Police. 
Desenfants said he wasn't resigning, but temporarily leaving his post until an investigation is carried out. The police chief added that the case touched him personally "and that is why I asked the Commissioner-General to replace me for the time necessary. "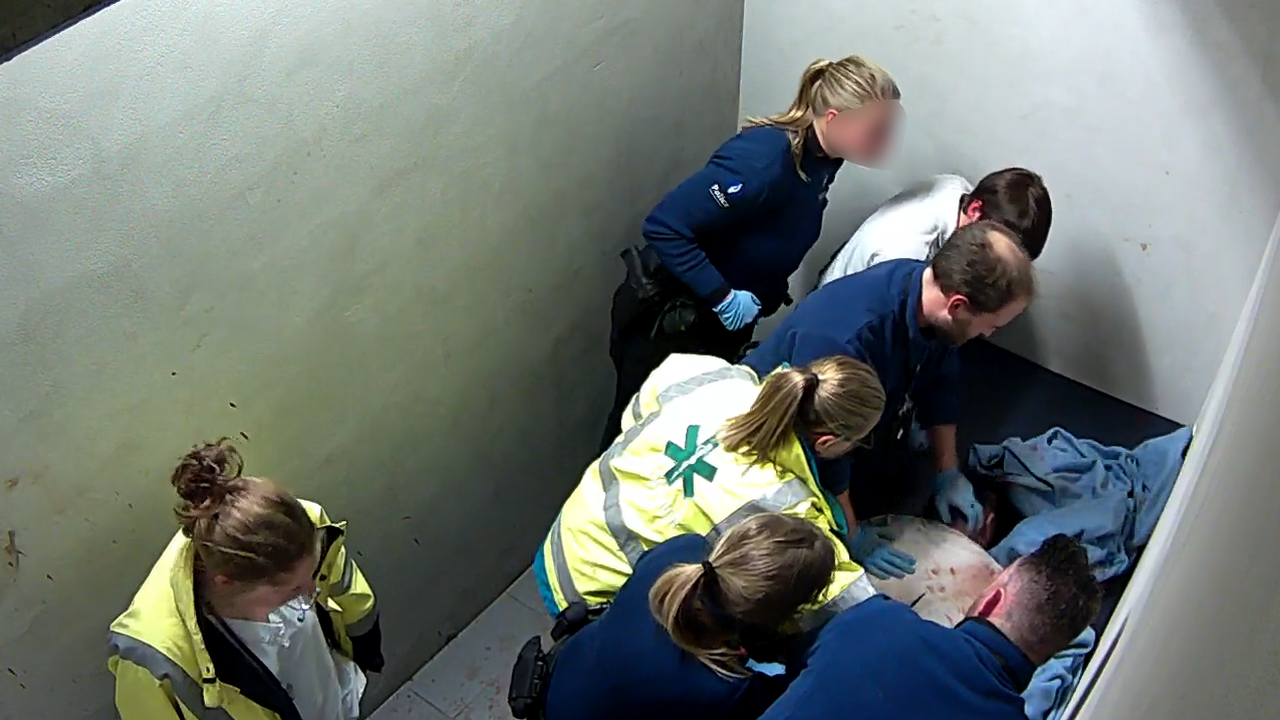 Detained for refusing to show his ticket
In 2018 Jozef Chovanec was stopped a plane at Charleroi Airport because he refused to show a ticket and was displaying erratic behaviour. He was taken to a police cell. CCTV footage shot in the cell shows him repeatedly banging his head against the wall. 
Once officers of the Federal Aviation Police entered the cell they put him on a bed and forcefully restricted his movements. One officer sat on him for a long time.
Meanwhile another police officer made what appears to be a Nazi salute. Mr Chovanec died later in hospital.