106-year-old West Flemish woman survives COVID-19
Godelieve Voet (106) from the West Flemish town of Ieper is probably the oldest person to survive COVID-19 in Flanders. Born in the year in which the Great War started, she has seen good times and bad during her more than a century-long life. On Monday Godelieve Voet was discharged from the Jan Yperman Hospital in Ieper. She had survived an illness that has killed many thousands of Flemings that are a good deal younger than she is. 
In an interview with Radio 2 West Flanders Ms Voet joked "They don't need me up there just yet. I am happy that I am still here".
Godelieve Voet became infected with coronavirus a few weeks ago at the Huize Zonnelied care home where she lives. "I thought it was the end. My grandson came to say farewell and I was transferred to hospital. I thought that I would never see him again."
Ms Voet's grandson told Radio 2 "She lay there like a little sick bird. But her perseverance and the good care given by the hospital got her through. Once she was a bit better, I called her twice a day to encourage her to pull through. Now she walks and talks as if nothing happened. It is incredible".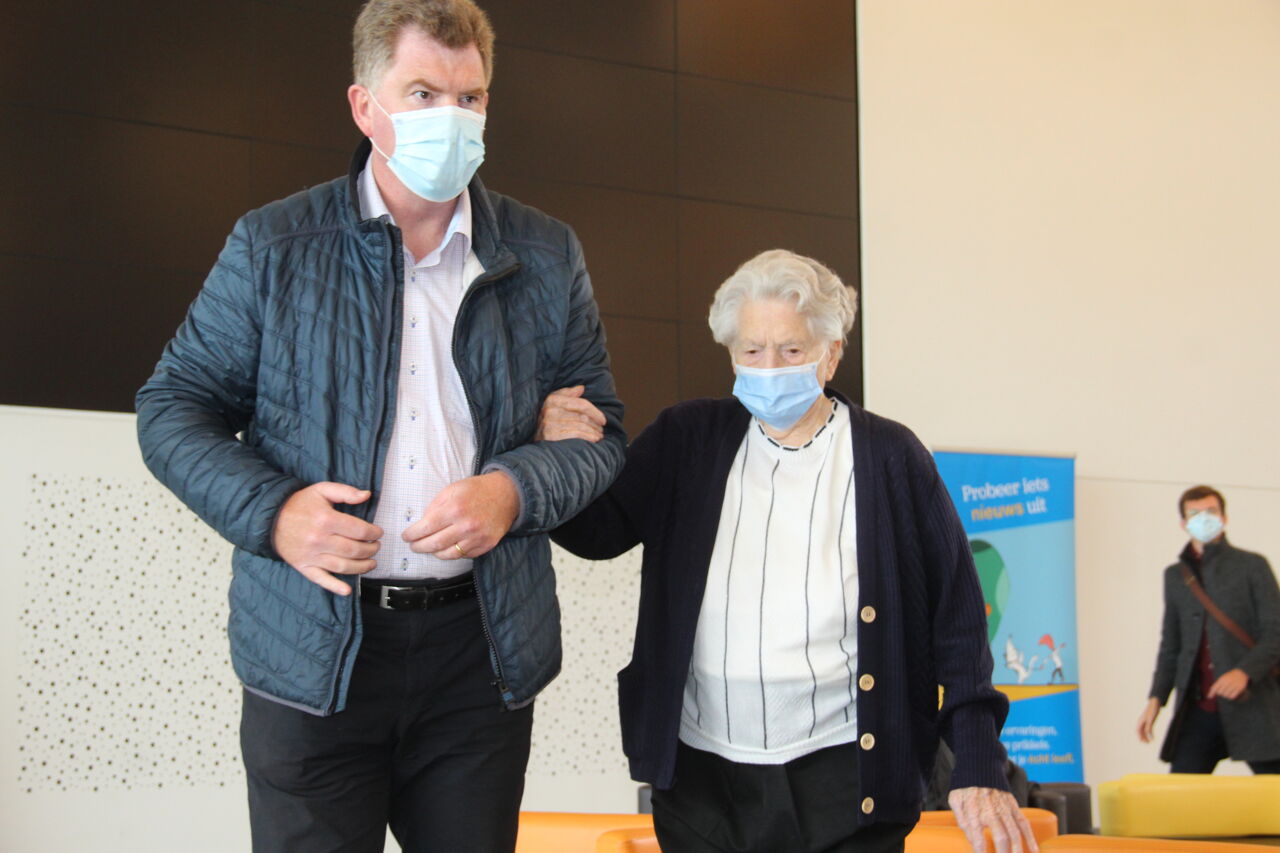 Birthday spent in quarantine
"You can't live without happiness nor without misery", Ms Voet added.
"There is no point in getting down in the dumps. I was forced to spend my 106th birthday in quarantine. It's not nice, but you don't have any choice in life".
Godelieve Voet will continue her recovery at a care facility in the seaside town of Nieuwpoort. "There is a lot of space there to walk and the air is good. I am going to spend my last years there".