Belgium experiences first national curfew since the war
The first national curfew to be introduced since the Second World War passed with little incident last night.  Police forces across the country checked observance of the measure. Only in Brussels did police have to draw up a score of police reports are a number of people failed to comply.
Police were out and about in Brussels and Leuven were the measure was generally well observed. Under the curfew leaving the home without a solid ground is not permitted for the next four weeks.
"It went smoothly, apart from having to draw up 20 police reports for non-compliance, we can't complain" said Ilse Van de Keere of the Brussels-Elsene police zone.
"We also drew up police reports after some people congregated in groups of more than 4 people."
In Leuven too police report an extremely quiet night. The police patrolled everywhere.  Nobody was out on the street.  Vehicles were checked to make sure drivers were out and about because of their work.
Police in Antwerp Province too report good compliance.  Police in Antwerp, Turnhout, Mechelen and Willebroek didn't have to intervene on a single occasion, while elsewhere in the province no extra patrols were initiated.  Antwerp Province already had a curfew earlier this year and extra patrols proved a waste of time. At the weekend extra checks will held to make sure no parties are being held.  Preventing such gatherings is seen as one of the main reasons for introducing the curfew.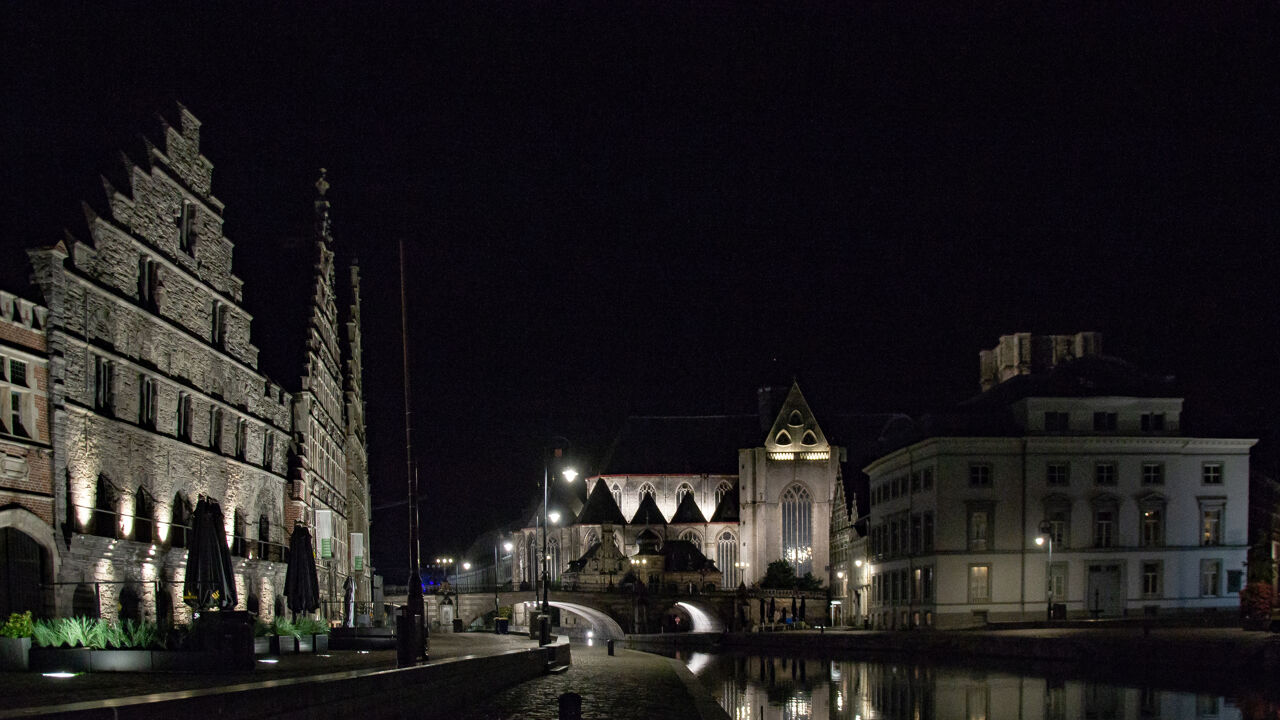 In Ghent East Flanders everybody hurried to get home or to their student digs by midnight.  Non-observance can land you a 250 euro fine. Only people out because of their job, seeking medical assistance or offering help are allowed out. Police have promised frequent checks in the city.
Under the new measures night shops aren't allowed to sell alcoholic beverages after 8PM.  One night shop owner told VRT News he doubted it was worth his trouble staying open, though he did manage to sell a bottle of Dutch vodka to a customer, who takes a dram every night before bed.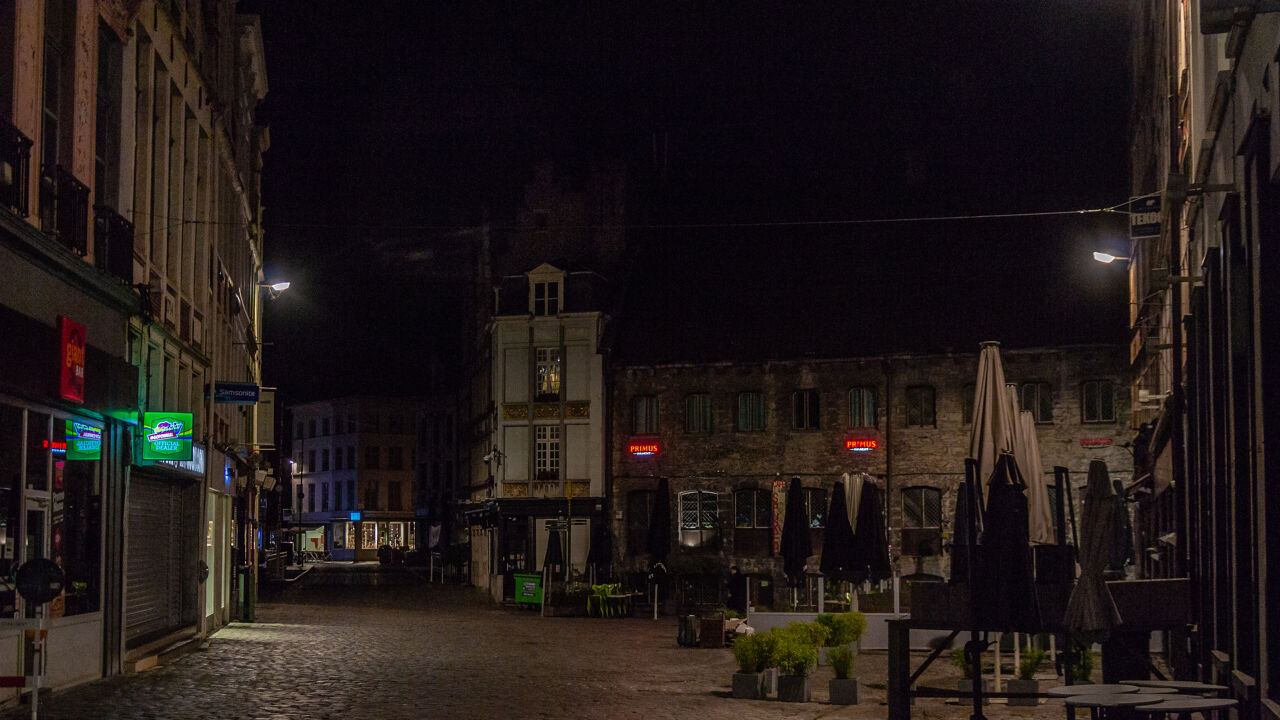 Everything was quiet in Bruges local police report.  Extra patrols were out.  Two people couldn't show they had a sound reason for being out and they were fined.  Two others produced the required documentation.  Streets and squares in Bruges were dead like in many other parts of the coastal province.
Limburg police had a far more exciting night.  They managed to write out five police reports for non-compliance.  Two individuals were driving about after 1AM in search of smokes.   In Tongeren police had to chase a pony that was flouting the curfew.  It was caught and returned to its field, while in the Hasselt area the proprietor of a hotel was fined after serving alcohol to guests dining after 8PM! There is a moral to that story.
The last time Belgians experienced a curfew was during the Second World War. During that conflict the curfew imposed by the Nazi occupier ran from midnight till 6AM.  The curfew only started at midnight thirty in Antwerp, though Jews were subject to a far stricter regime having to stay indoors from 7PM to 7AM.
During the First World War, when the Germans were here again, they imposed a curfew from 9PM (10PM during the summer) to 5AM.