Army to provide emergency hospital, extra ambulances and helicopters to help the health service cope with COVID
With Belgium's hospitals coming under increasing strain as the second wave of the coronavirus epidemic worsens by the day, the Belgian Army has offered assistance. The military are to set up an emergency hospital in Liège and provide ambulances and helicopters to help transport patients. Preparatory work on the emergency hospital in Liège, where the crisis is most acute, is already well under way.  
The Belgian Defence Minister Ludivine Dedonder (Francophone socialist) announced on Friday evening that all military material and personnel that isn't required for mission will be deployed to assist in the fight against the novel coronavirus.
The armed services will provide medical material, transport patients and medical staff, set up temporary medical infrastructure and treat people with burns at the Military Hospital in Neder-Over-Heembeek (Brussels).
In Liège the army will provide an emergency hospital facility for COVID-19 patients at the former Saint-Joseph Hospital in the city. The facility will remain open until other hospitals in the area are able to cope again.  
The government had hoped to turn the former hospital into an asylum centre, but these plans have been shelved for the time being due to the coronavirus crisis.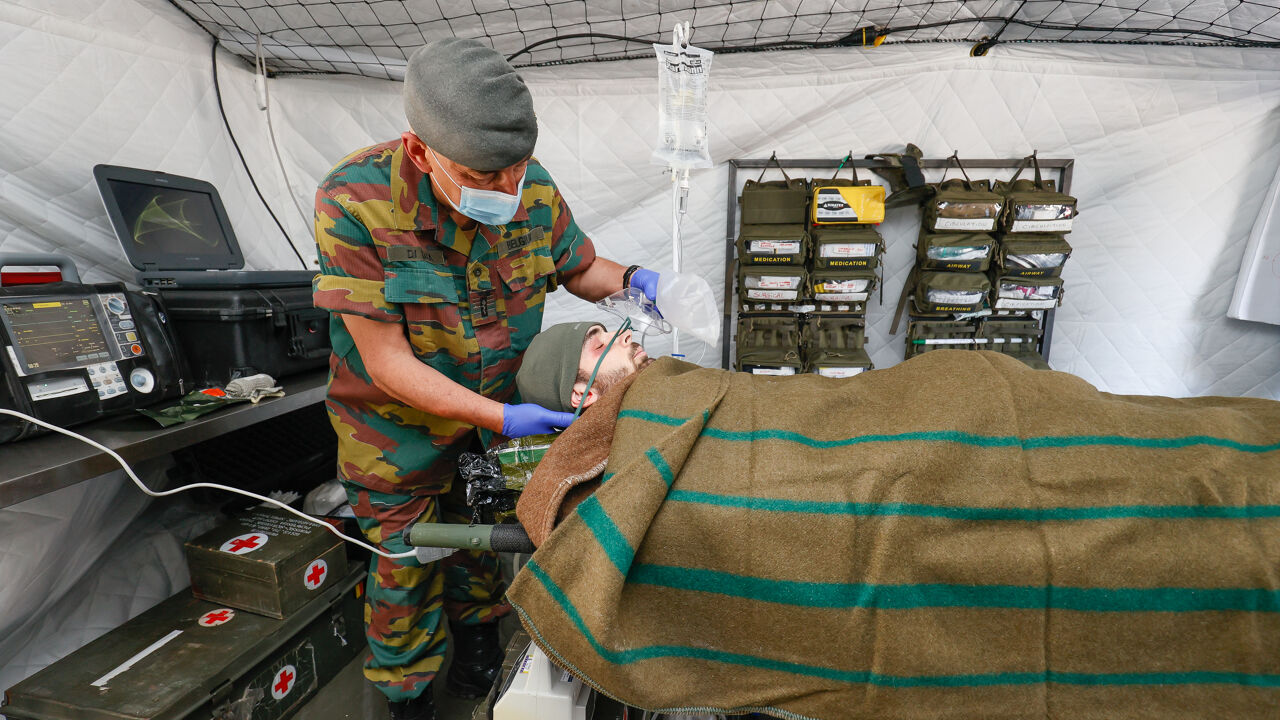 Ambulances and helicopters
From today the military is providing 3 ambulances. This can be increased to 20 ambulances if needs be. The army's medical helicopters that are already sometimes used in rescue operations can also be deployed if necessary.
One army source told VRT News that if needs be the armed forces' armoured ambulances could also be used and the Air Force's C-130's could be used to transport patients to, for example, foreign hospitals for treatment.
Around a hundred army doctors and nurses are being made available immediately. They will be deployed according to demand from the hospitals. The Defence Minister says that up to around 1,500 military personnel can be provided to help deal with the current crisis.