From China to Ukraine people know a "Knuffelcontact" when they see one!
Belgium's "Cuddle Contacts" (knuffelcontact in Dutch) are fascinating people across the globe.  International media in a raft of countries have now commented on this phenomenon.
The Daily Telegraph of London explained to its readers as early as 30 October that a "knuffelcontact" was somebody from outside your household that you are allowed to be in contact with despite corona and the many, many restrictions. At present all Belgians are only allowed one such 'hug buddy', who in the interests of general sanity can be admitted to your home without the need to socially distance. People living alone are even allowed two cuddle contacts!
In recent days the Belgian hug buddy has attracted the interest of media in Italy, the US, Ukraine and China with the Chinese network China Global Television Network presenting an animation video to explain how the hug buddy concept works.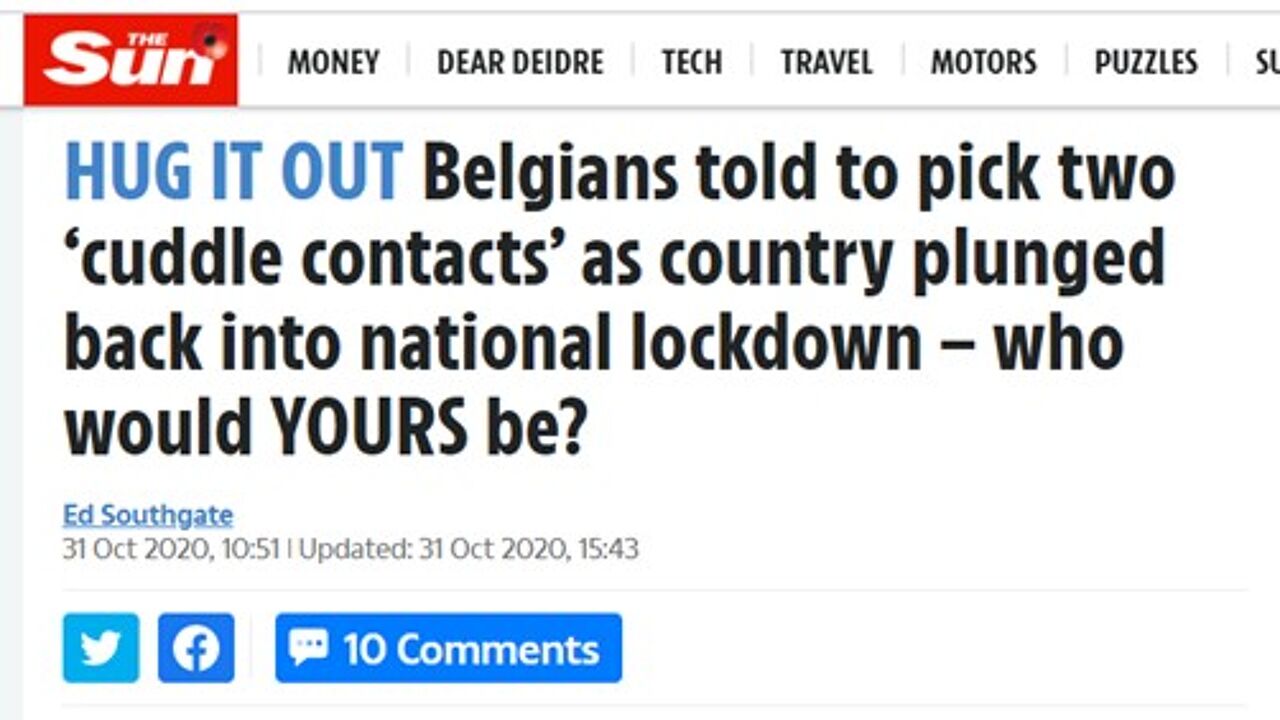 A day after the Telegraph the Sun newspaper headlined "Hug it Out".  Explaining the concept to its readership it urged them to think about who they would designate as their cuddle contact if Boris Johnson hit on the idea.
Italy's Corriere della Sera, one of Italy's leading dailies, decided to introduce the people of Italy to "knuffelcontact" too.
Liga.net in Ukraine explained cuddle contacts – "a delightfully sounding phenomenon" - were needed in Belgium "to avert serious psychological problems in a country that was already exhausted".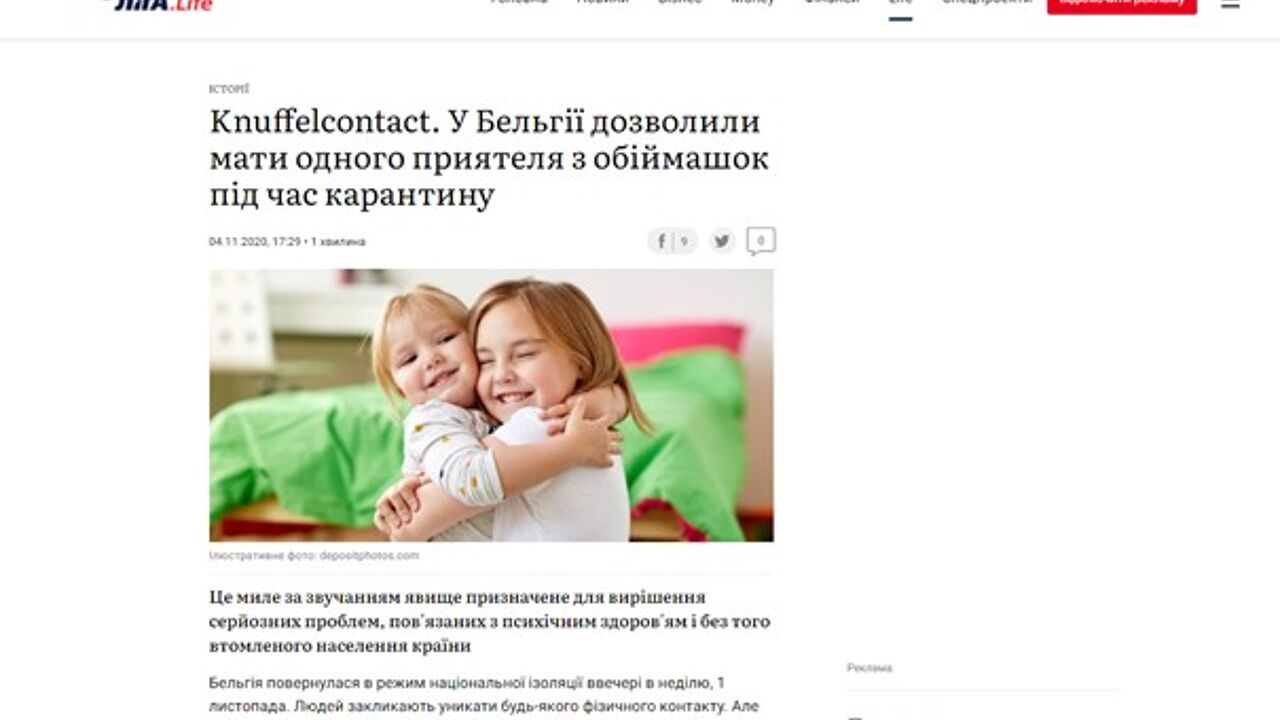 China's China Global Television Network presented an animation video to explain how the hug buddy concept works.
North American news outlet Vice too asked its readers who they would choose as their "cuddle buddy".