For many Belgian towns and cities today is the first big test for safety in corona times since the reopening of non-essential shops.  In Brussels part of the Nieuwstraat, the main shopping artery in the Belgian and Flemish capital, has been cordoned off because of the large crowds of shoppers.
So far, the situation is relatively quiet in most towns, but in Brussels a measure of the crowds in the Nieuwstraat coloured red as early as 11AM.  The indication means that safe capacity has been reached.
"The capacity proposed to allow shoppers to maintain safe social distancing has been attained" says Olivier Slosse of Brussels police.  This means that from time to time one of the main access routes or a side street will be closed to prevent the influx of shoppers resulting in large crowds. If the street becomes less crowded, more shoppers will once again be permitted in small numbers.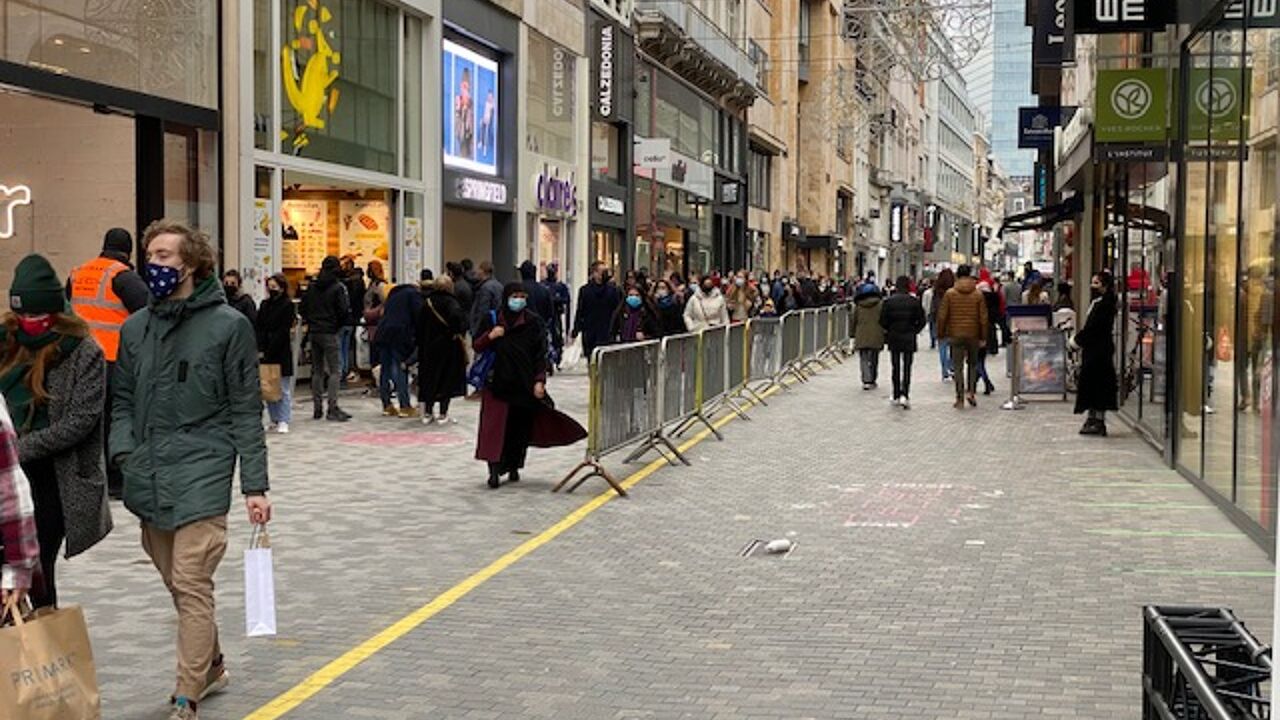 A lot of people were out and about on the Antwerp Meir around lunchtime, but in contrast with the Brussels Nieuwstraat this is such a broad shopping street that it could easily cope. Police and stewards have been deployed to marshal shoppers in Antwerp and many other Flemish cities.  They make sure that everybody is masked.
If need be the police can close off various access roads to the Meir if it gets really busy, but until now shoppers in Antwerp have displayed remarkable discipline.  Shoppers quizzes by VRT say that they are happy with the corona measures adopted in the city to keep shopping in the metropolis safe for all.
Loading video player ...
Like Brussels Ghent too has introduced an online barometer to keep a measure of the crowds in the commercial heart of the East Flemish capital.  The barometer employs data from car parks and mobile phone operator Proximus, albeit anonymously.