'Last Supper' gets corona make-over
Flemish artist Bert Dries has created a novel version of Leonardo da Vinci's 'Last Supper' chock-a-bloc with allusions to our present plight.
Dries set to work during the first lockdown in March finding his inspiration in the 15th century work by the Italian master showing Jesus and his disciples at their final meal on the evening before his death.
"I based my version on the original composition, but got everybody masked.  To bring it right up to date everybody is eating junk food, but there are numerous religious references too: The pizza comes from 'Moses Pizza Place' and the milk hails from 'Mary's Dairy'" says Dries.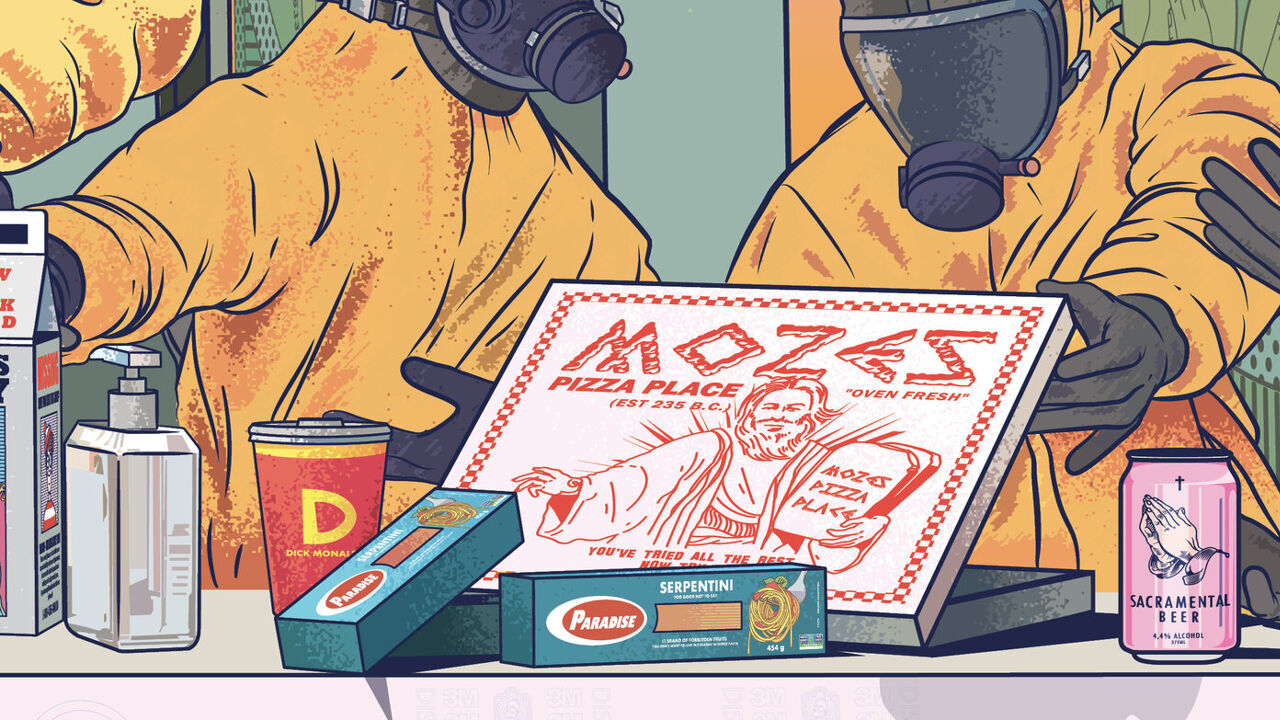 Facebook CCTV cameras ensure everybody is sticking to the rules, while there is no shortage of loo rolls in this contemporary work of art.
Some details only become clear under intense scrutiny.  Take the reflection on a teapot of a laptop showing porn.
For the collectors Bert Dries's 'Last Supper' is also available as a print on a limited number of skateboards. Only 200 are being made!