Rioting in Liège after BLM demo
Shops were looted and 9 people hospitalised during rioting in the Walloon city of Liège on Saturday. The rioting followed a Black Lives Matter demonstration that had been organised to protest against what those taking part saw as heavy-handed police tactics during the arrest of a black woman earlier this week. The Mayor of Liège said that some of the rioters came from Brussels and even France to cause trouble in the heart of Liège City Centre. 
Earlier this week a woman was reportedly injured while being arrested by police. Images of the arrest were circulated on social media and were the reason behind Saturday afternoon's demonstration. Around 200 people took part in what was a peaceful protest. However, after the demonstraton things turned sour after a young man pushed a police motorcycle over.
One of the demonstrators told our colleagues from the Francophone public broadcaster RTBF "Four police officers against one woman. That is absurd. This is why people came here today to demonstrate. They were behaving correctly while demonstrating, but they were driven away. Then things turned bad".
Dozens of demonstrators fought with police. Several shops and restaurants were looted and vandalised. There was a large police presence and water cannon were used to disperse the rioters.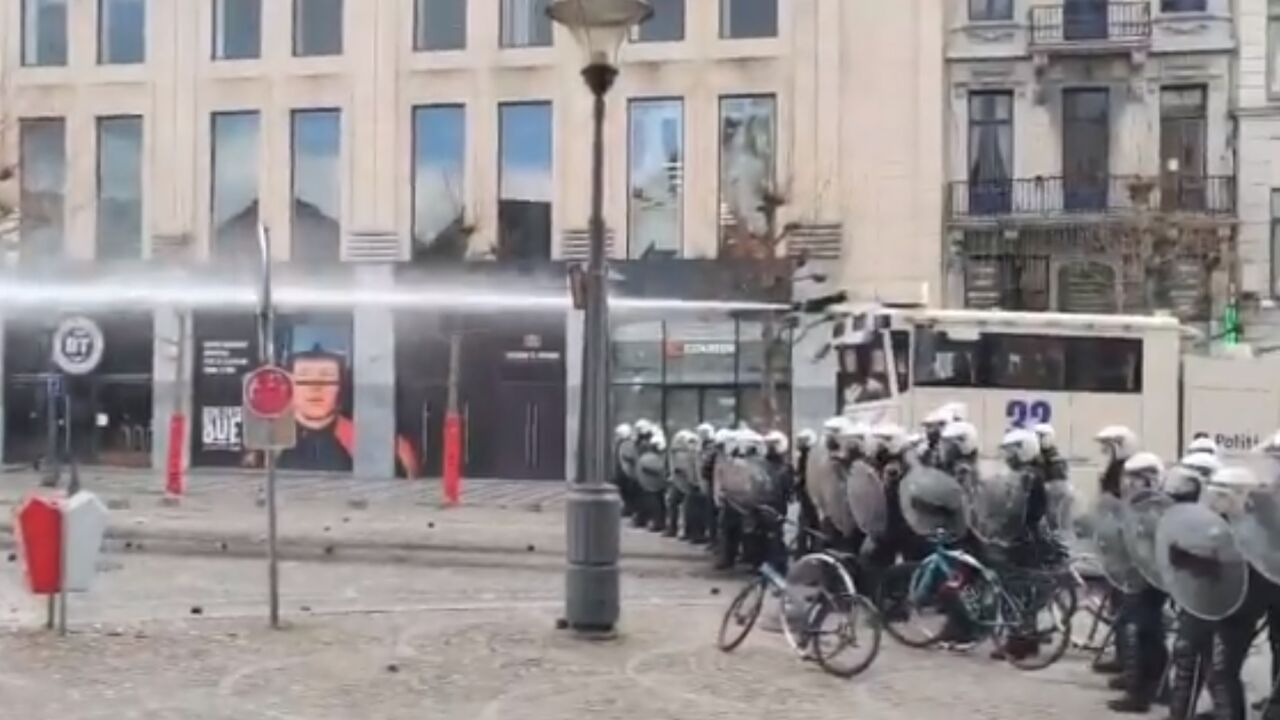 One of those present told RTBF "Why should we show them respect when they don't show us any. We have tried talking to them".
A police station was pelted with stones and several police vehicles were attacked. The police say that the rioters were youths consciously looking for trouble. Windows were smashed at Liège City Hall. In the hours that followed police pursued groups of rioters through the city centre streets. Benches, litter bins and other street furniture were used by the rioters to throw at police. They responded with water cannon and tear gas.
9 people including 5 police officers required hospital treatment for injuries sustained during the rioting. The rioters also threatened journalists. A reporter from the commercial broadcaster RTL-TVI was forced to abort his live report and an RTBF outside broadcast vehicle was surrounded by armed rioters to prevent the public broadcaster from filming the riot.