'Climate Lawyers' stage actions across Belgium
In cities and towns across Belgium activists called 'climate lawyers' staged around one hundred simultaneous actions to press their case for a better climate.  On Tuesday a court case is being initiated to force the Belgian authorities to comply with their international commitments.
The court case is an initiative of the not-for-profit organisation Klimaatzaak (Climate Case) grouping some 60,000 concerned citizens.
In the centre of Ghent around one hundred protesters, so called 'climate lawyers', gathered for a minute's silence outside city hall.
"In these exceptional times we never expected so many people would embark upon the difficult procedure currently required in order to stage a protest" says co-ordinator Sarah Tak in a press release from the Ghent Environment Front that is backing the case.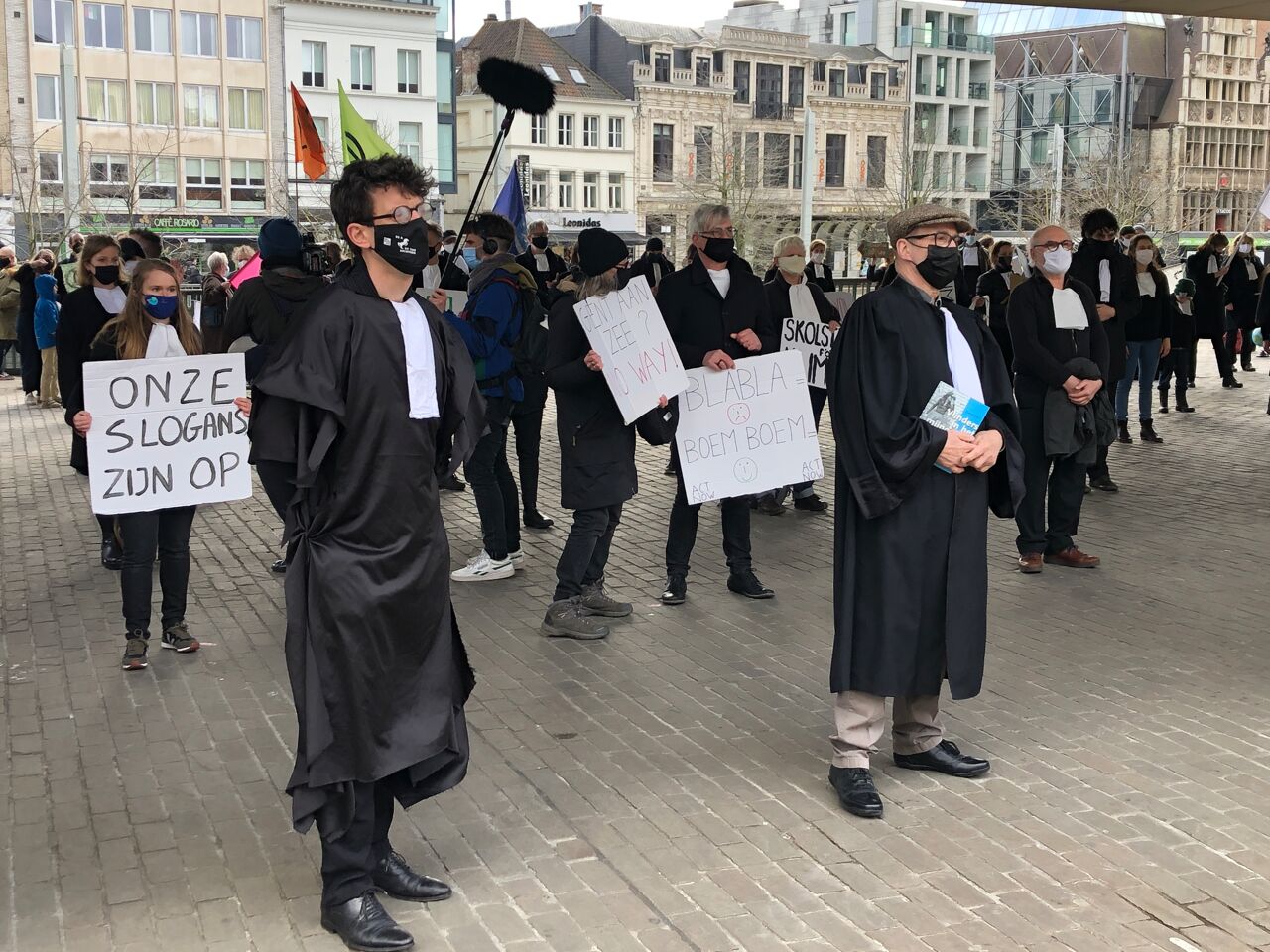 Two hundred 'climate lawyers' gathered on the banks of the River Leie in Kortrijk (West Flanders) to press their case.  Slam poets and dancers entertained those present while the need for the case was explained in several speeches.  Those who had gathered also held a minute's silence.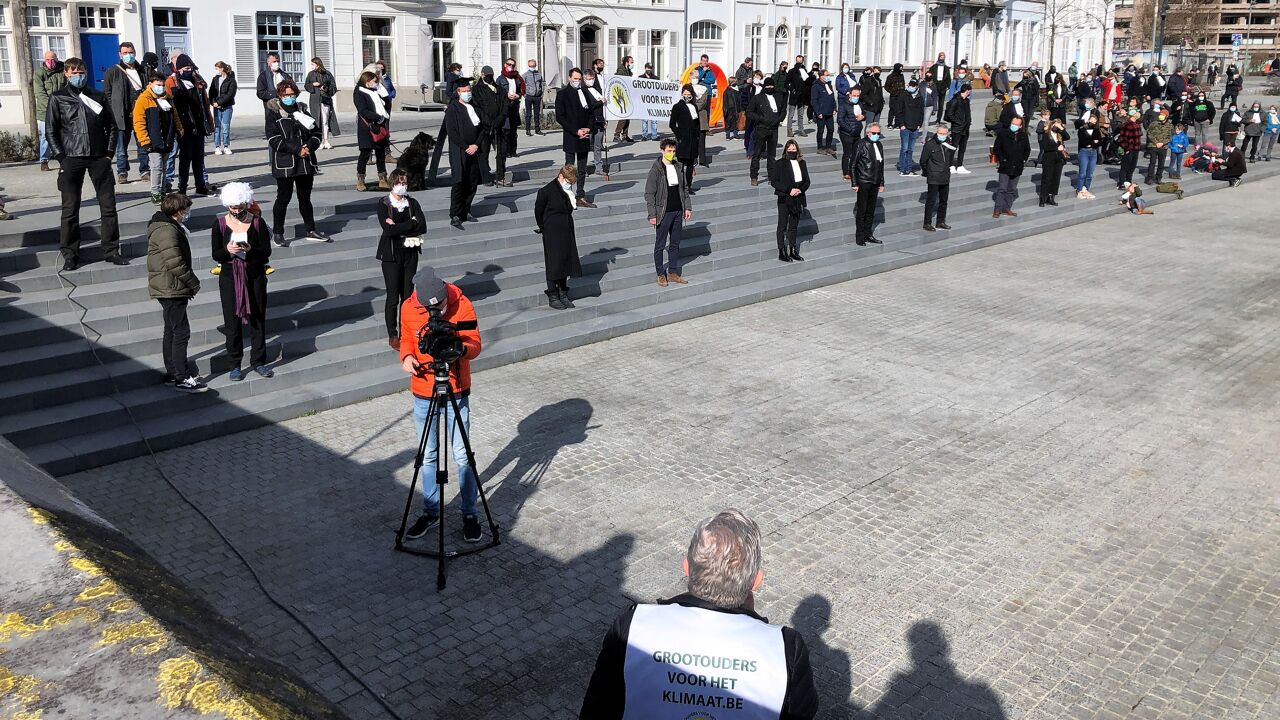 In Antwerp activists gathered outside the law courts.  Around one hundred protesters dressed in lawyers' kit that they had often made themselves congregated to draw attention to the court case that Klimaatzaak has initiated.
The case starts on Tuesday at the court of first instance in Brussels.  Proceedings are being held in the old NATO HQ building in Haren (City of Brussels).  Real lawyers will have nine days to put their case.
"It's the court case of the century" say the activists.   "60,000 people are taking the federal, Flemish, Brussels and Walloon governments to court.  It's unprecedented.  We are demanding that our governments stop exploiting and wasting our planet.  Let them put an end to the motto "Ever More" and turn his into "Just Enough"."
Loading video player ...
Around one hundred activists also gathered in Dendermonde (East Flanders). Klimaatzaak is arguing that the Belgian authorities' 'insufficient' climate policies form a violation of due care standards as well as our human and children's rights.  They insist correct climate polices are affordable and feasible in Belgium.  They say the only thing that is missing to make the transition is the political will.  "Klimaatzaak is seeking the court's protection against an unwillingness that is placing us in danger."