The Belgian widow of the Hollywood star Kirk Douglas dies aged 102
Anne Douglas, the widow of the late actor Kirk Douglas, has died in California aged 102. Anne Douglas, whose name was Anne Buydens before she married Kirk Douglas was born to Belgian parents in the Germany city of Hannover in 1919. Her parents returned to Belgium and Anne Buydens became a Belgian national. During World War II, the fluently trilingual young Ms Buydens subtitled films. It was through this that she entered the world of cinema. Later she became what she laughingly described as "The assistant of the assistant of someone that worked with the actors in Hollywood". 
It was while working as "an assistant of an assistant" that she met Kirk Douglas on the set of the film 'Act of Love'. By then Kirk Douglas was an established actor and a big success with the ladies. The flirtatious Douglas tried unsuccessfully to impress Anne by inviting her to dine with him at one of the most expensive restaurants in Paris. She reported told him that she would "cook something for herself at home".
Persistance paid off for Kirk Douglas though. The late Hollywood legend one said in an interview that Anne fell in love with him when he "finally shut up and started to listen to her". They had two sons Peter and Eric. Peter became a film producer while Eric followed in his father's footsteps and became an actor.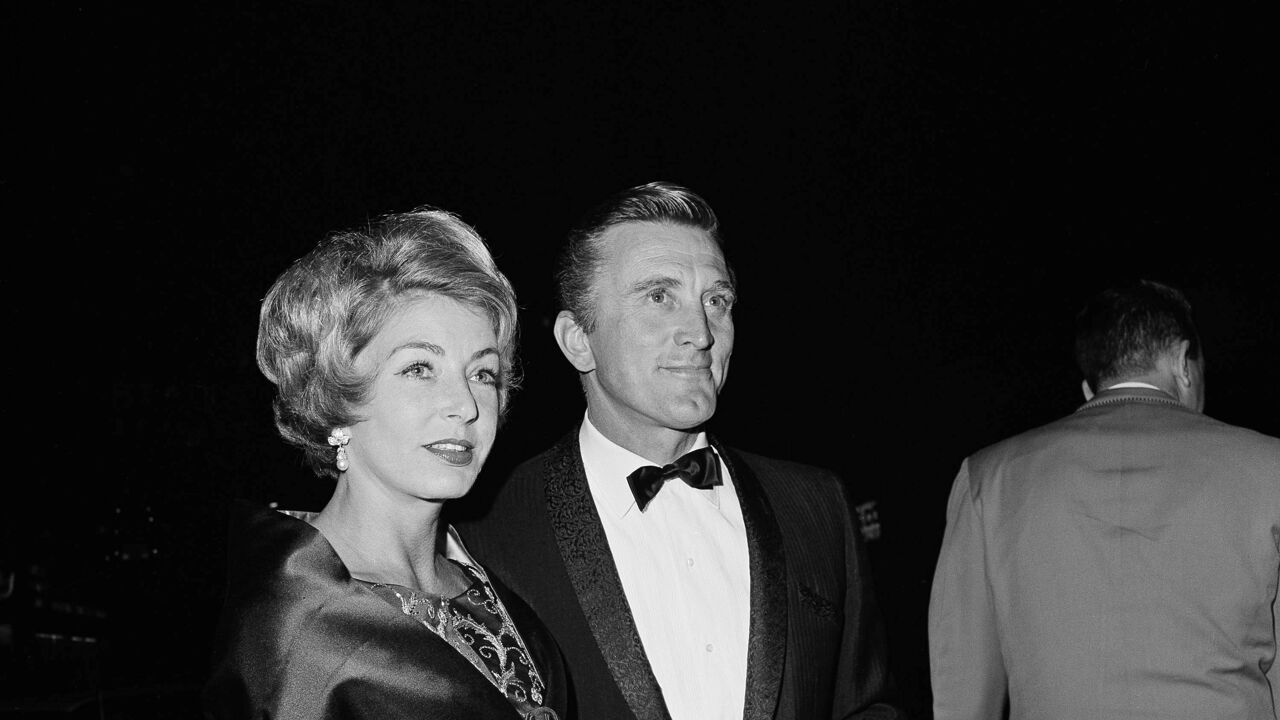 Anne Douglas supported many good causes during her more than 65-year marriage to Kirk Douglas. She set up the Douglas Foundation that raised millions to help causes ranging from the homeless to helping people in deprived areas enjoy a better quality of life.
In February of last year Kirk Douglas passed away. Their 65-years of marriage was exceptional by any standards but in Hollywood it was pretty much unique. In the 2017 book Kirk and Anne: letters of love, laughter and a lifetime in Hollywood the couple shed a little light on what had enabled them to have such a long and happy marriage. The contents of the book  showed that ever in in later years Kirk Douglas was still an old flirt.
Anne Douglas wrote that "Kirk can't keep anything secret and certainly not his affairs. But I don't really have too many issues with that".