Hooverphonic after disappointing 19th place: "We were in the wrong place"
The Flemish band Hooverphonic representing Belgium at the 65th Eurovision Song Contest in Rotterdam only got 3 points from the public voting. This put them in 19th place in the final standings, far behind winners Italy and the numbers 2 and 3, France and Switzerland.  
Belgium collected 74 points: 71 from the international jury and just 3 from the televoting. It seems that viewers at home didn't really fancy the song "In the wrong place" about a one-night stand. This is despite a flawless performance by singer Geike Arnaert. 
Hooverphonic had hoped for the top-5 and were obviously disappointed. "Sorry", Geike Arnaert said. "It was fun. Better next time. But we had a nice experience. Tuesday was great when we found out we qualified for the final." (text continues below the table)
Maybe we were a little bit too left of centre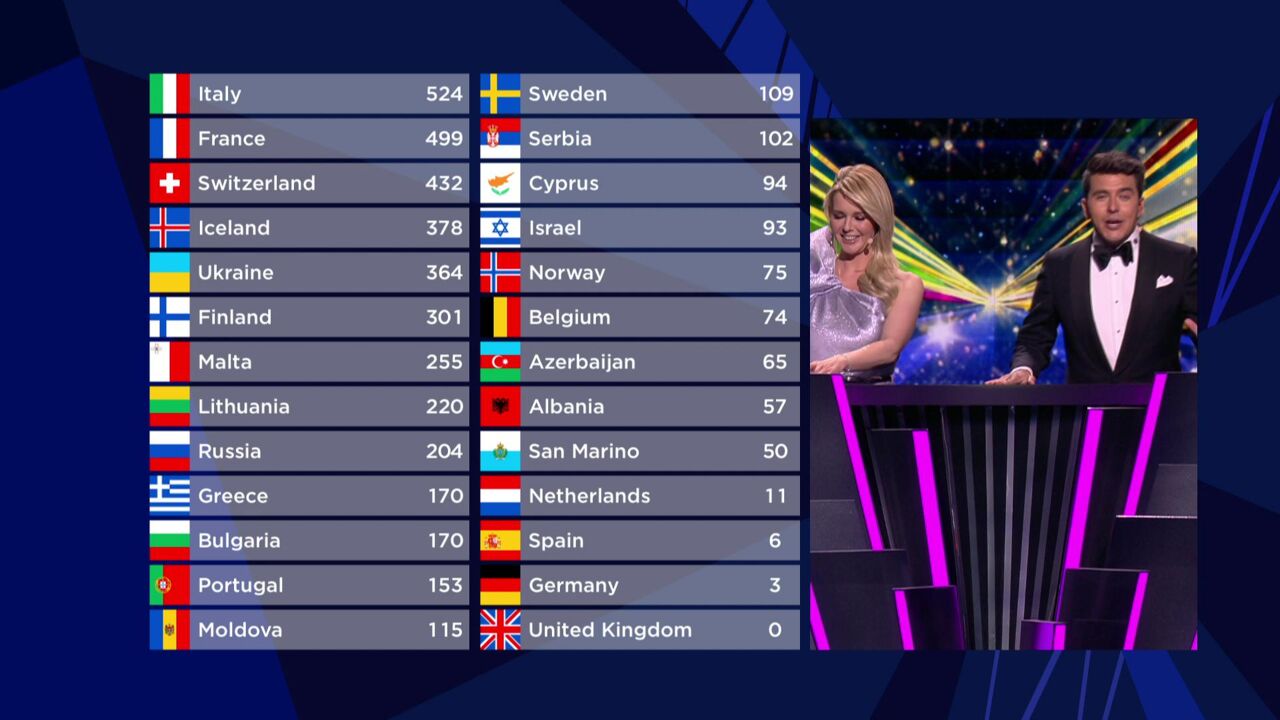 "The bookmakers had put us around 20th place, they proved right", said Alex Callier, the man behind the successful band Hooverphonic. "It is obvious: we were in the wrong place. But we did well and Geike had a great performance, her final one was probably the best. Maybe we were a little bit too left of centre. You should be exactly halfway between left and right and maybe our entertainment factor was not high enough. But we will not change ourselves or sing differently just for that." 
Alex Callier talks of a strange edition: "France or Switzerland should have won. Normally, I don't agree with the jury and follow the public, but this time it's the other way around." 
Watch the Belgian performance in the video below, Belgium was the fourth country to take the stage: 
Loading video player ...