Big Rom scores twice as Belgium start Euro 2020 campaign in style
Romelu Lukaku scored twice in Belgium's opening game as our national football team confirmed their status as one of the favourites for Euro 2020. Despite being without Kevin De Bruyne, the team ranked world number one ranked were rarely in trouble against a lacklustre Russia side. The Red Devils are unbeaten in 10 games and have been beaten just once in their last 24 games. As was the case on Saturday evening goals are never lacking either when the Red Devils are on the field. Our national team have scored in each of their last 31 games.
In Saturday evening's games Belgium took the lead in the 10th minute when Andrei Semyonov failed to deal with a ball into the box from Leander Dendoncker, and Lukaku turned and fired into the bottom corner.
Romelu Lukaku's goal celebration (photo above) was moving to say the least. The striker ran to the pitch-side television camera and shouted "Chris, Chris, I love you". This was a tribute to Christian Eriksen, the Danish midfielder and his club team-mate at Inter Milan, who had been rushed to hospital after collapsing during the match between Denmark and Finland earlier game in the evening.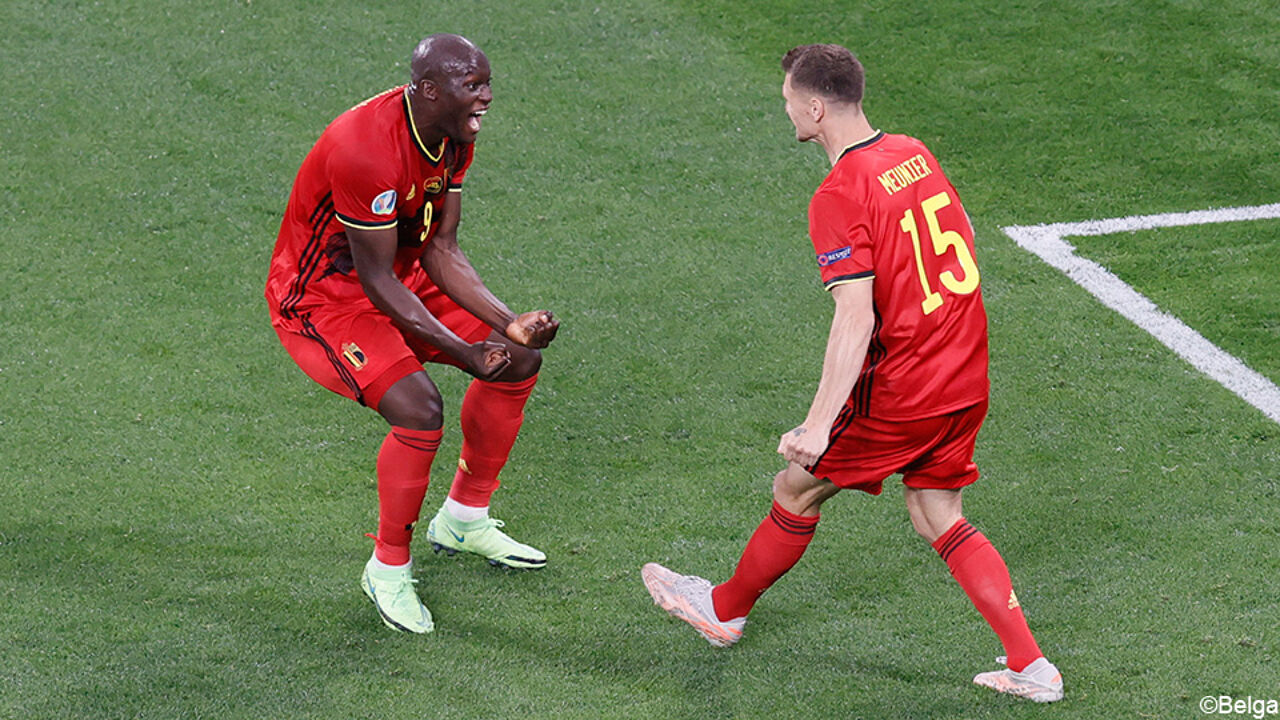 Belgium remained calm in possession and found plenty of time and space against a Russian side that struggled to get a firm grip on the game.
It was no surprise when the second goal came, in the 34th minute, when Russia keeper Anton Shunin could only parry Thorgan Hazard's shot towards Thomas Meunier, who made no mistake.

The first half ended 2-0 to Belgium.
The second half saw Russia apply some pressure but Belgium coped easily. The game was done and dusted when Lukaku put the icing on the
with a well-taken effort after racing on to a through ball from Meunier.
"My thoughts are with him, his girlfriend, his kids and his family"
Speaking about the Eriksen situation Romelu Lukaku said that it had left him in tears before the game.
"I cried a lot because I was scared, obviously. You live strong moments together. I spent more time with him than with my family," he told journalists.
     "My thoughts are with him, his girlfriend, his two kids and his family," he added.
     "I enjoyed the game but for me, it was difficult to play because my mind was with Christian. I hope he is healthy, and I dedicate this performance to him," added the former Manchester United striker.