Second half goals see Belgium top Group B on maximum points
Belgium's national football team the Red Devils extended their perfect Euro 2020 record to 13 consecutive wins in qualifiers and at the tournament so far. A 0-2 victory against Finland puts them top of Group B and see them qualify for the final 16 on maximum points. 
Belgium is the world's top ranked team and the Red Devils were already certain of a place in the knockout stage after victories against Russia and Denmark in their previous two games. Finland proved a tough nut to crack though. It wasn't until the 74th minute of the game that Belgium finally punctured Finland's stubborn resistance.
The Red Devils had already missed several golden chances to take the lead. and had Romelu Lukaku had a goal disallowed that was literally millimetres off-side. However, the Belgians kept their composure, circulating the ball with Kevin De Bruyne repeatedly trying to slice open the Finnish defence. 
Finland piled players into defence in an attempt to contain the Belgian attacks but were reduced to a supporting role as they eventually snapped under sustained pressure.
With Kevin De Bruyne, Axel Witsel and Eden Hazard all starting after having come on as substitutes in the previous game, it was only a matter of time until Belgium's superior experience would get the better of Finland's defence.
Belgium were in control throughout. However, it took a bit of fortune for Belgium to take the lead. A Thomas Vermaelen header bounced back from the woodwork and into the net off the Finland goalkeeper Lukas Hradecky and it was 0-1 to Belgium on 74 minutes.
7 minutes later Belgium struck again with yet another De Bruyne pass finding Lukaku and the forward bagged his third goal of the tournament.
Romelu Lukaku has now scored 21 goals in his last 17 competitive matches for Belgium. The goal against Finland brings his tournament tally to 3 so far.
Nevertheless, it was Lukaku's team mate Kevin De Bruyne who collected the man of the match award as Belgium. 

Coach Martinez is "delighted" with performance so far
Belgium coach Roberto Martinez was delighted after three of his key midfielders came through a tough final group match against Finland on Monday to boost the team's chances of Euro 2020 success even further.
He told journalists that "I was delighted because if you would have asked me before we played our first warm-up friendly against Greece what I wanted, it would have been to get all nine points from our three games and to get all the injured players back," Martinez told reporters.

"At that point, Axel and Kevin were not involved in either of our two friendlies and Eden had just eight minutes against Croatia. So clearly today to see 90 minutes for Axel and Eden and the time that Kevin was on the pitch was very satisfying," he added.
"Eden pushed himself and got in good positions and it is the first time in a long time I've see Eden Hazard turning, twisting, left and right. He looks happy."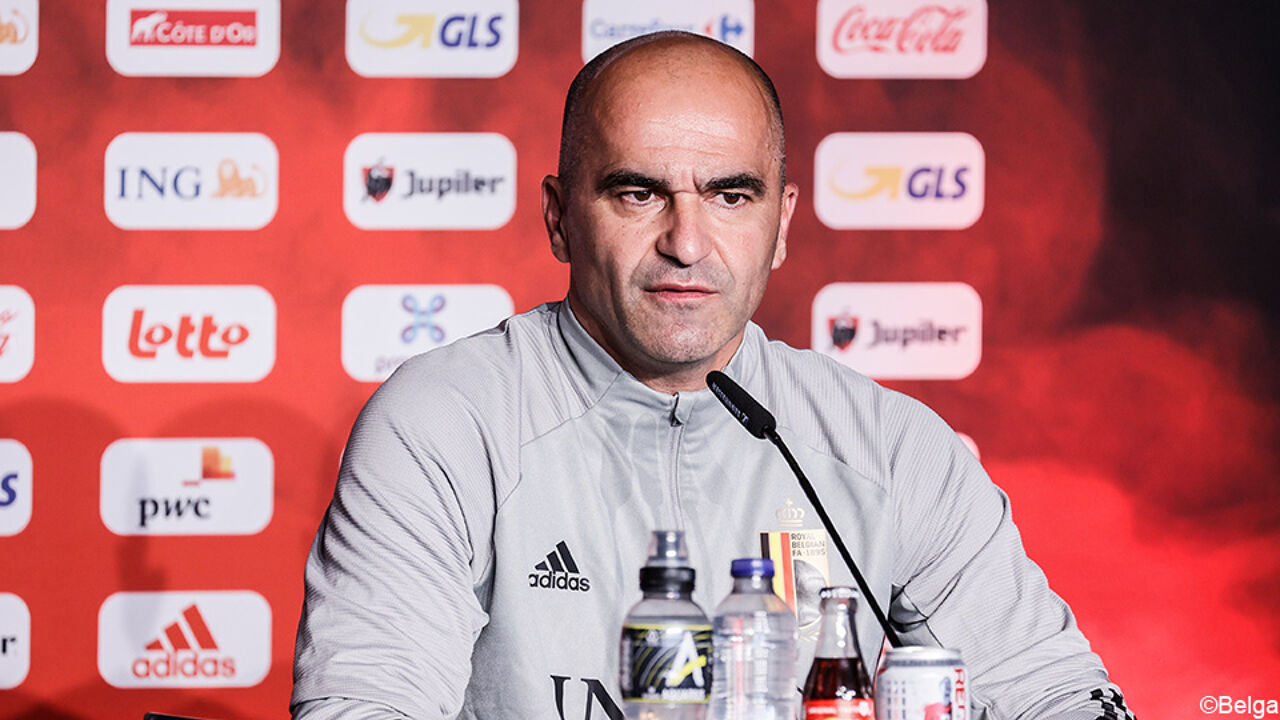 Hazard has undergone three major ankle operations while Witsel played a full match for the first time since a serious Achilles tendon injury in January. De Bruyne suffered a double facial fracture in last month's Champions League final.
 "On top of that, you see that every outfield player has been on the pitch in these three games to give us the perfect momentum to go forward to the next round. You get better as a team if you get better as individuals at this level," Martinez said.
"This team has been very consistent over the last five years and it is now just a matter of getting every individual to his very, very best."