Belgium's national football team the Red Devils has been knocked out of Euro 2020. The Red Devils lost their quarter final match against Italy 2-1 in Munich on Friday evening. An exciting match produced some excellent football. Italy will now take on Spain in the semi-finals. 
The Italian goals came from Nicolò Barella and Lorenzo Insigne. Belgium's goal came from a Romelu Lukaku penalty. The Italian keeper Gianluigi Donnarumma made two good saves to deny De Bruyne and Lukaku early in the match. All the match's three goals fell in the first half with Lukaku's penalty goal coming on the stroke of half-time. However, the Red Devils missed further chances to equalize during the second half.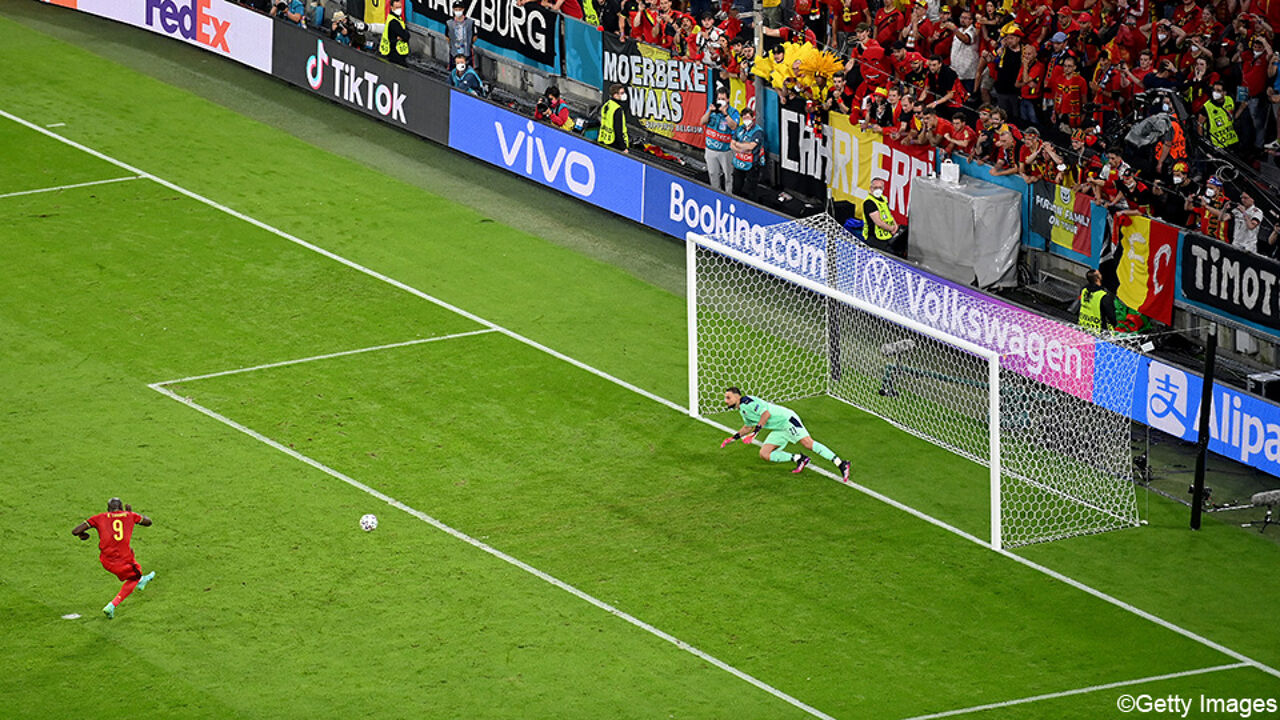 Barella put Italy in the lead in the 31st minute. He dodged two Belgium defenders and sent ball in off the far post. The Italians went two-up on 44 minutes when Insigne put a curling shot inside the top far-side corner of goal.
A penalty was awarded to Belgium when Giovanni Di Lorenzo pushed Jeremy Doku just before halftime. Romelu Lukaku then made it 2-1 from the penalty spot. Lukaku's goal was only the second conceded by the Italian in the tournament. 
This made for an exciting second half, but despite chances neither team found the back of the net.  Kevin De Bruyne started the match for Belgium after recovering from a left ankle injury. However, Belgium were without the injured Eden Hazard. 
Slow start caused Belgium's demise says Martinez
Speaking after the match the Belgium coach Roberto Martínez praised his players' efforts but said his side did not really create chances until the second half when small margins decided a breathless encounter.
 "Italy is a team that has been growing in the last month. You can see the victories are building a lot of strength. This allowed them to start the first half better. In the second half we got into the game better and we were able to create chances."
Roberto Martinez had praise for 19-year-old Jeremy Doku, who put in a strong performance during Friday evening's game.
"Jeremy has been growing in the camp and the last three days he showed he was ready as you saw today. It was clear he had that energy we could use. He never looked like a young player in that game. I don't think the occasion got to him at all."
The national team coach brushed aside questions about his own future.  "The feelings are sadness and disappointment because I don't feel like these players need to be out of this tournament. The players did everything they could to get as far as we could". 
De Bruyne: "We lost against a top-notch team"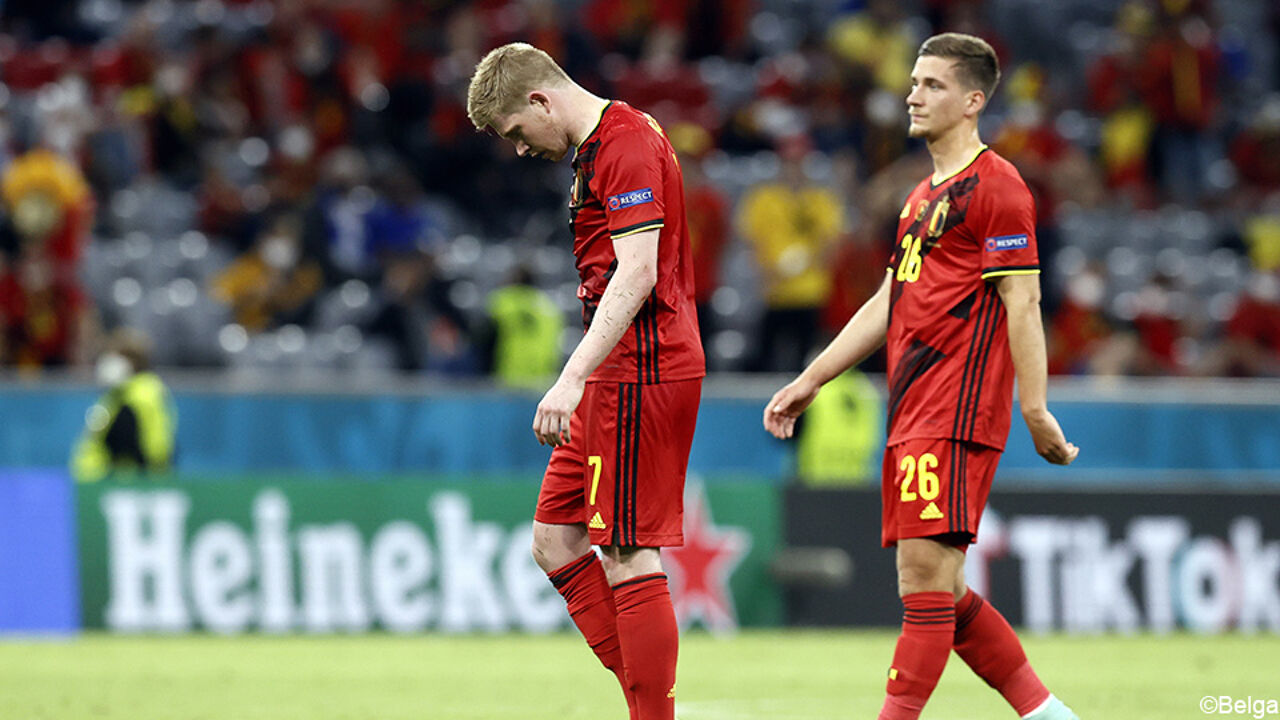 Belgium midfielder Kevin De Bruyne told journalists that it was a miracle that he was able to play in Friday's game after the injury that he had sustained against Portugal. "It was a miracle that I played today because there was definitely damage to my ankle. A tear in my ligaments. But I felt responsibility to play for my country today. Too bad I couldn't do more".
De Bruyne went on to acknowledge that fitness issues had plagued the Belgium's bid to win the Euros.
"It was a difficult tournament for us, we suffered many injuries. We fought until the end. Italy were better than us in the first half, but in the second we created more chances. We could have got it to 2-2 but we didn't.
"We lost against a top-notch team. We'll try to win next time, at the World Cup, but first I have to recover physically. I've had too many injury problems in the last few years, but I've always tried to give everything for the team," a disappointed Kevin De Bruyne said.