Damage becomes clear as floods subside
A big clean-up is underway in Namur after last night's torrential rains and floods.  Most of the water has now flowed away.  What remains is an awful lot of mud, rubble, sandbags and tree limbs in the streets.
Locals head out to survey the damage. Local residents describe the floods as a waterfall.  A whole wall collapsed.  People had to barricade themselves in their homes or were evacuated.
Fortunately, in Namur the situation seems less catastrophic than in Liege a week ago.  Water flooded into homes but didn't rise above ground floor level.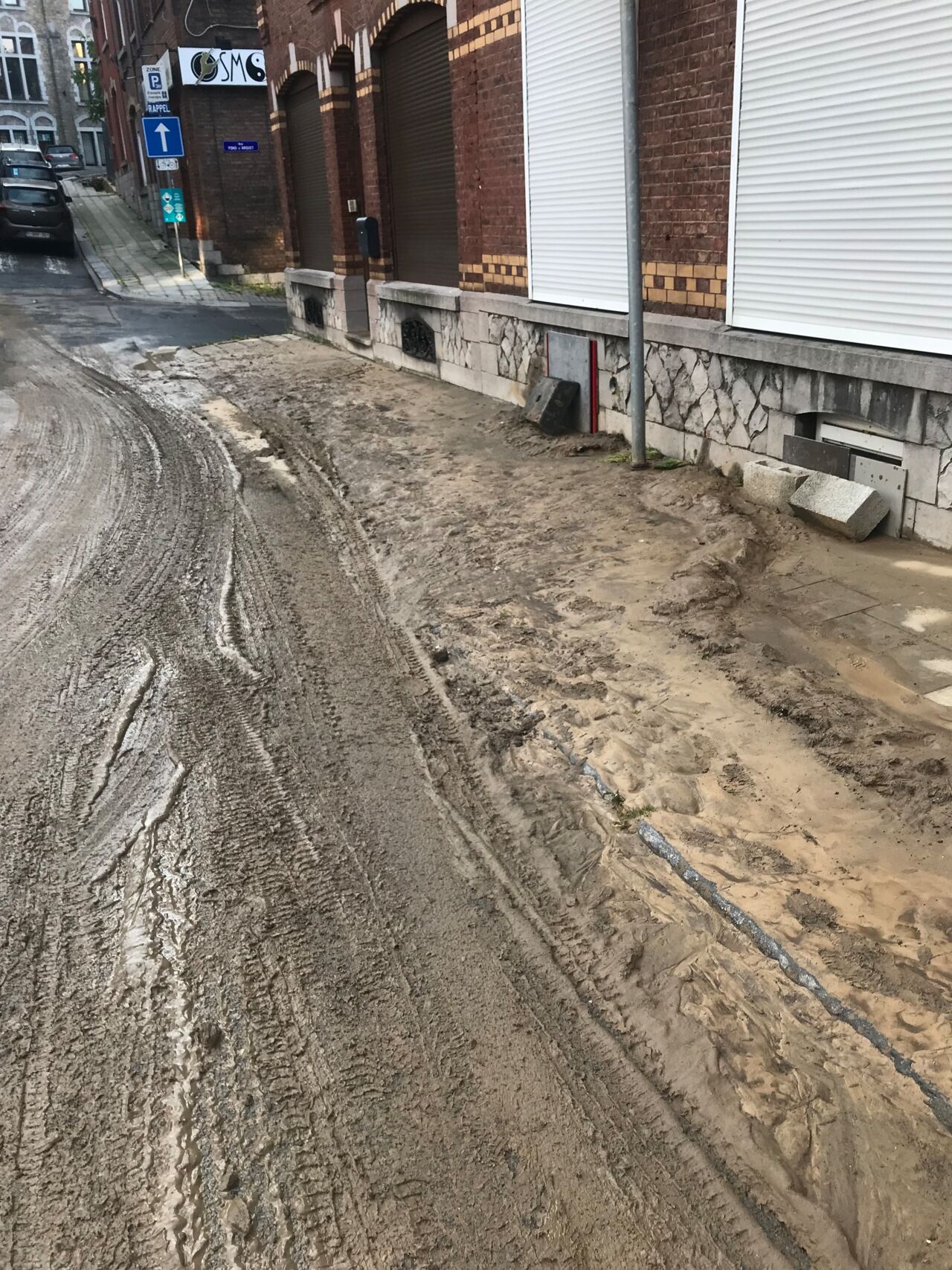 In Dinant the waters went higher. Now that the water has subsided photos show a level crossing completely destroyed.  Road surface and cobble stones were torn away. Work continued through the night to reopen roads.  On the left bank of the River Meuse there are no more drinking water supplies.  Residents are having to make for the townhall where a tap with drinking water is available in the courtyard. Municipal workers are distributing drinking water to residents who have a hard time getting about.