Thunderstorm brings fresh flood misery
Thunderstorms inflicted a trail of devastation across Belgium last night.  The Namur and Dinant areas were badly affected, but Walloon Brabant and Antwerp Province were hit too.  Heavy rains caused flooding in many areas.
In Dinant (Namur Province) streets were transformed into waterways with dozens of cars being swept away.  Even the asphalt road surface was taken up by the waters.  Up to 150 homes are flooded.  In Bouvignes, outside Dinant, there was major flooding.
Loading video player ...
Prof Patrick Willems, a lecturer in hydrology at Leuven University, calculated that in only an hour up to 70mm of rain came down from the heavens.  That works out at 70 litres per square metre. Such levels are extremely exceptional and going on the history of the climate in central Belgium should only occur once in a hundred years at a specific location.
The waters completely destroyed a level crossing in Dinant.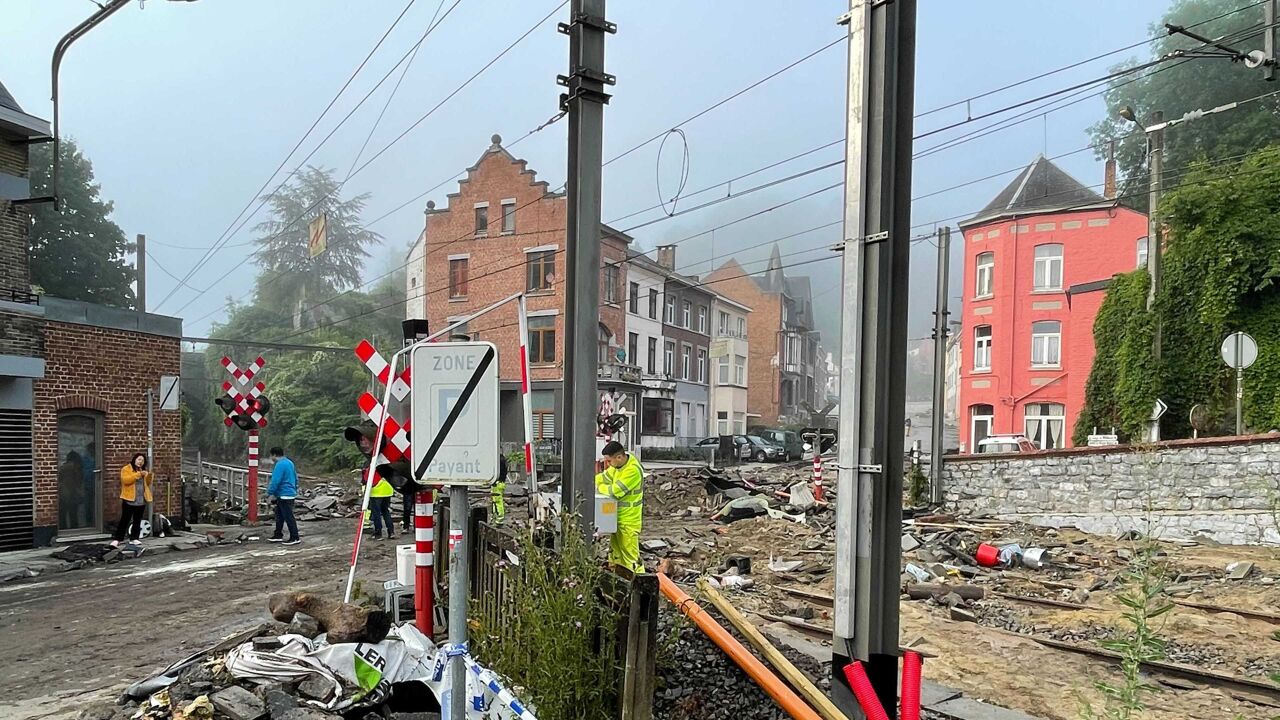 Namur flooded around 11PM.  A wall collapsed near the casino causing a minor landslide.  Many homes were damaged by the flooding.  Firefighters had their pumps at the ready to provide quick assistance where it was needed.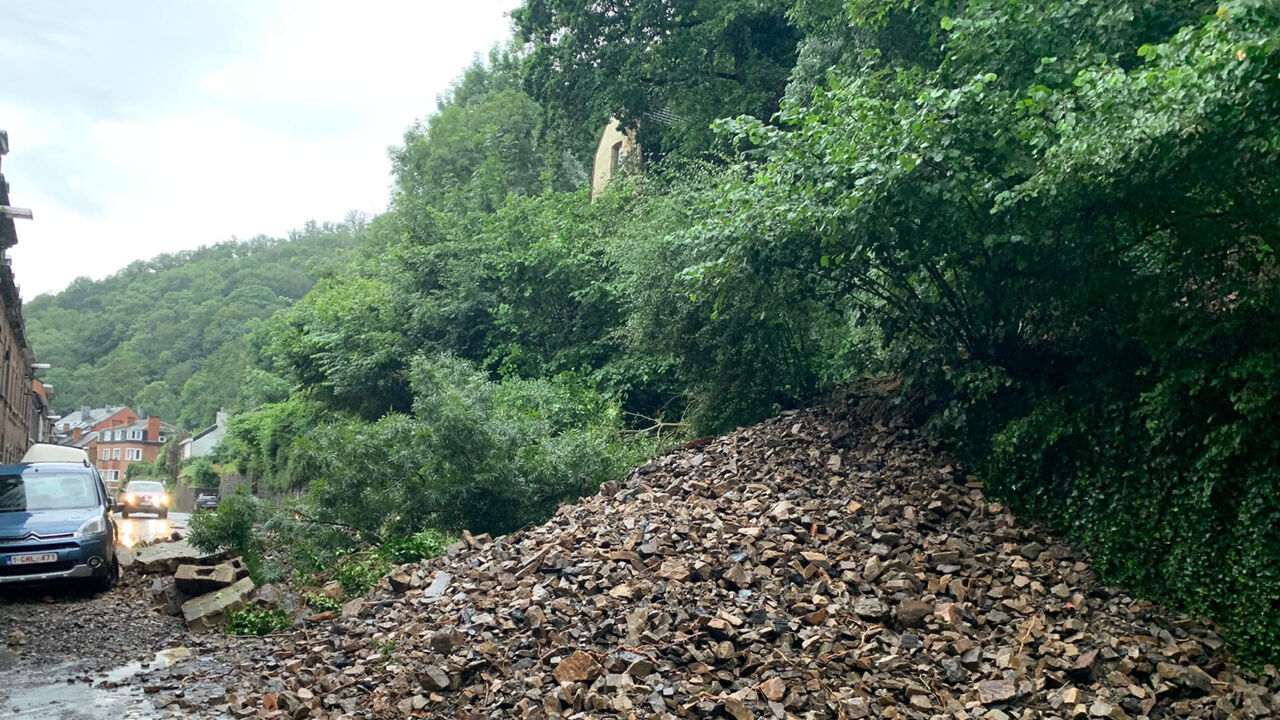 Dozens of cars were swept away as were cobble stones and sheets of asphalt.  The floods triggered gas leaks, fires, fuel leaks and damaged many roads.
"It was just like last week.  This time round the left bank of the River Meuse is affected.  We are concentrating on rescuing people and stabilising homes.  Some evacuations were needed out of security concerns" fire-fighters say.
The mayor of Namur rated the situation 'worse than last week'.  Several neighbourhoods are flooded.  Hospitals and care homes suffered water damage too.

In Walloon Brabant streams of mud caused problems in Chaumont-Gistoux, Walhain and Wavre.  In some streets the mud stood half a metre high.