Heptathlon diva Nafi Thiam third as Noor Vidts emerges as the big surprise
Belgium's Nafi Thiam is third after the first day of the women's heptathlon, behind her compatriot - and the big surprise - Noor Vidts and Dutchwoman Anouk Vetter. Britain's Katarina Johnson-Thompson has been ousted due to injury. 
Thiam is the defending champion in the women's heptathlon. She will try to break a jinx for Belgium: never before in modern olympic history did a Belgian athlete manage to defend his or her Olympic title with success. Thiam can be the first athlete to succeed. 
The Walloon athlete, daughter of a Belgian mother and a Senegalese father, has some work to do, though. She performed well in four events on the first day (hurdles/high jump/shot put and 200 metres sprint) but had no special performance like in Rio five years ago. 
Thiam won her specialty, the high jump, by clearing 1.92 metres, but could have created a bigger gap with her colleagues there. She has to be content with third position after the first day, and will have to do it in the long jump or javelin competition tomorrow as the concluding 800 metres are not her cup of tea. 
Thiam hardly had time for an interview: "It's not my best first day. But I am not in bad position. Now, recovering will be key. I want to return to my room as soon as possible to take a rest." 
Where will it stop for Noor Vidts?
25-year-old Noor Vidts meanwhile is creating the big surprise. The Belgian from Vilvoorde (Flemish Brabant) set one personal best after another to climb to second place on the overall table.
Vidts, who took silver at the European Indoor Championships earlier this year, is in blistering form. She smashed her personal best in the hurdles, shot put and 200 metres and is 275 points ahead of her best personal performance in the heptathlon so far. 
It remains to be seen whether she can keep up this high rhythm, but she has become an outsider for a medal. 
KJT out, will Vetter create the surprise?
World champion Katarina Johnson-Thompson of Great Britain sustained an Achilles tendon injury in the 200 metres and is out of the race. It seems that Anouk Vetter of the Netherlands has become Thiam's biggest challenger for Gold. "I never expected this. I was shocked when I saw the standings. The long jump may be decisive. It will be really close!"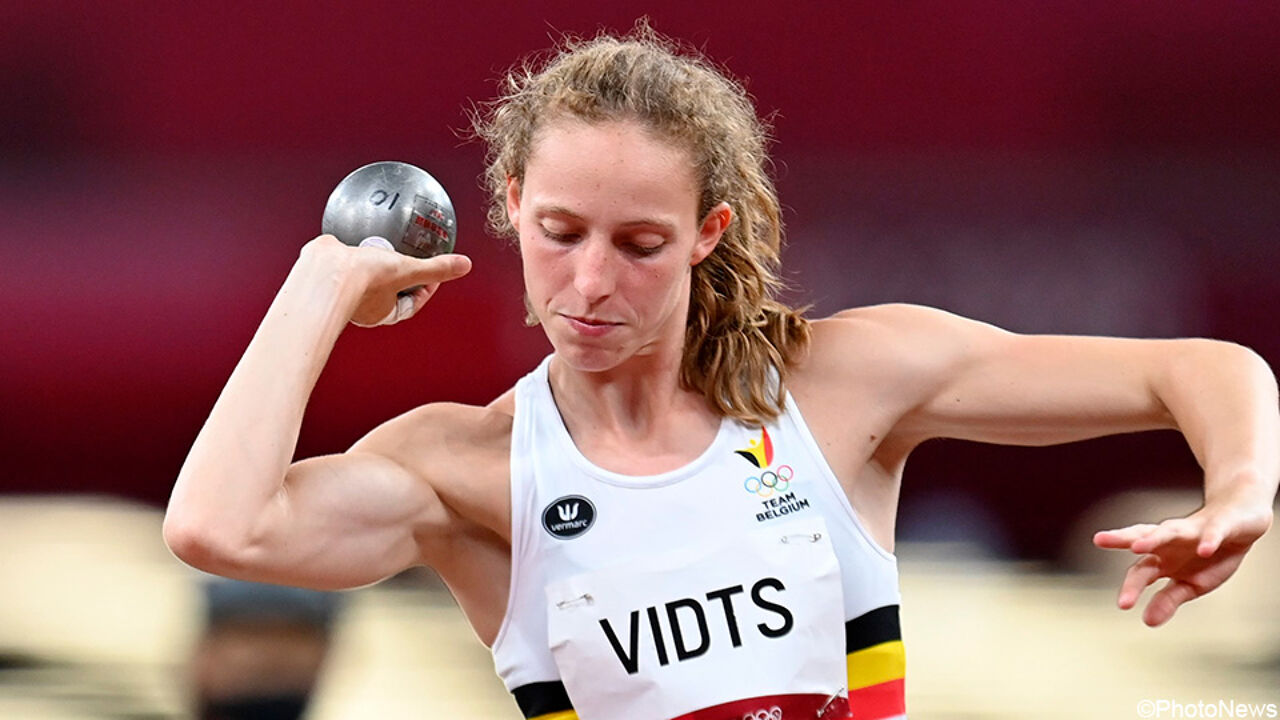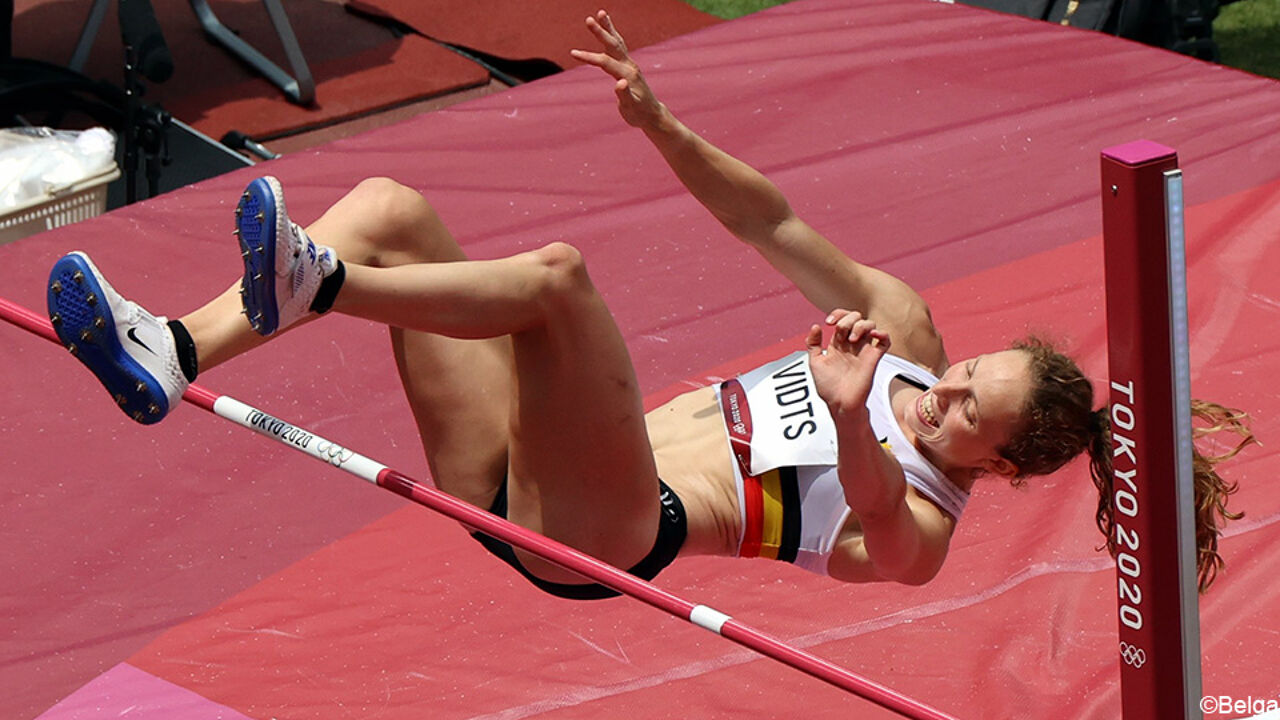 Standings after 4 of 7 events: 
1. Anouk Vetter (Netherlands): 3,968 points
2. Noor Vidts (Bel): 3,941 points
3. Nafi Thiam (Bel): 3,921 points
4. Annie Kunz (U.S.): 3,870 points