Belgian government hopes for a negotiated solution for Afghanistan
The Belgian Foreign Minister Sophie Wilmès (Francophone liberal) has told VRT News that the Belgian Government hopes that even after the departure of the Afghan President Ashraf Ghani a negotiated, political solution can be found to ensure security and stability in Afghanistan. Meanwhile, Belgians that are still in Afghanistan are advised to contact the Belgian Embassy in the Pakistani capital Islamabad. 
Speaking on Sunday evening Ms Wilmès (photo below) said "We have always said that the solution for stability and security in Afghanistan will come through the negotiations in Doha and I hope that this can still be the case, although it is still too early to be able to say this".
The Foreign Minister added that a Taliban regime that is imposed through the use of violence and weapons will never be recognised by Belgium.
The Belgian Army supported and trained the Afghan Army for 19 years. Nevertheless, the Afghan Army appears to have offered little if any resistance to prevent the Taliban's advance. Ms Wilmès says that at this moment in time it is difficult to say whether the Belgian Army failed in the task it was given in Afghanistan.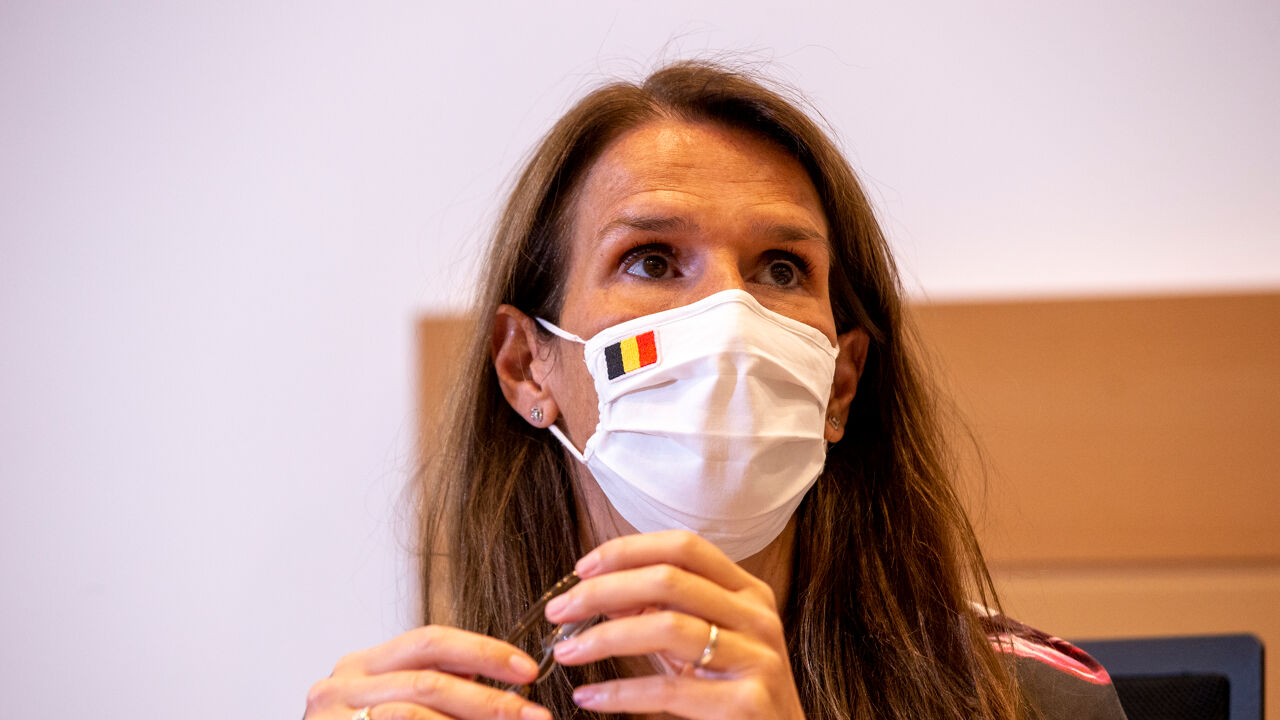 Evacuation and asylum
Many countries have closed their embassies in Kabul. Belgium didn't have an Embassy there. The Belgian Embassy in Islamabad looks after the interests of Belgians in Afghanistan. The Belgian Foreign Ministry is in contact with Belgians that are there to see how they can be evacuated in safely. A while ago when the Belgian Army's mission in Afghanistan came to an end it was promised that around 20 Afghans that had worked for European military or other services and their families will be able will be able to claim asylum in Belgium. Ms Wilmès says that the Federal Secretary of State for asylum and migration is currently processing their cases.
When asked whether the decision to withdraw foreign troops from Afghanistan had been rushed and taken too early, Ms Wilmès said that a political solution needs to come out of the negotiations. However, she added that it is still too early to say whether this will be the case.  
Belgians in Afghanistan
The Belgian Foreign Ministry says that it has received several requests for assistance from Belgians in Afghanistan. The Foreign Ministry's Wouter Poels told journalists that Belgians that are stuck in or wish to leave Afghanistan should contact the Belgian Embassy in Islamabad.
Belgium has been advising its citizens to leave Afghanistan for some time now. The Foreign Ministry has knowledge of 34 Belgians that are permanently resident there. All of these have been contacted in recent weeks and given the advice to leave the country as soon as possible. Belgians that work for international organisations have already left.