Lukaku and Vanaken turned the tide in Tallin
After going behind to an early Estonian goal, Belgium's national men's football team the Red Devils enjoyed what turned out to be a convincing 2-5 win in their World Cup qualifier in Tallin on Thursday evening. 
Käit put Estonia one up on 2 minutes with a well-struck shot. It wasn't until midway through the first half that the Belgians showed any signs of attacking prowess. 
The Red Devils equalised through a Hans Vanaken header on 22 minutes. On the half hour Carrasco came close to putting Belgium ahead. However,  shortly afterwards Lukaku did the business for Belgium, and it was 1-2 to the Red Devils after a series of blunders in the Estonian defence.
The Estonians kept fighting though and Boyata came close to scoring an own goal when Anier's shot that had been boxed away by Courtois bounced back off him. Just before half time a Saelemaekers shot hit the crossbar. The half ended 1-2 to Belgium.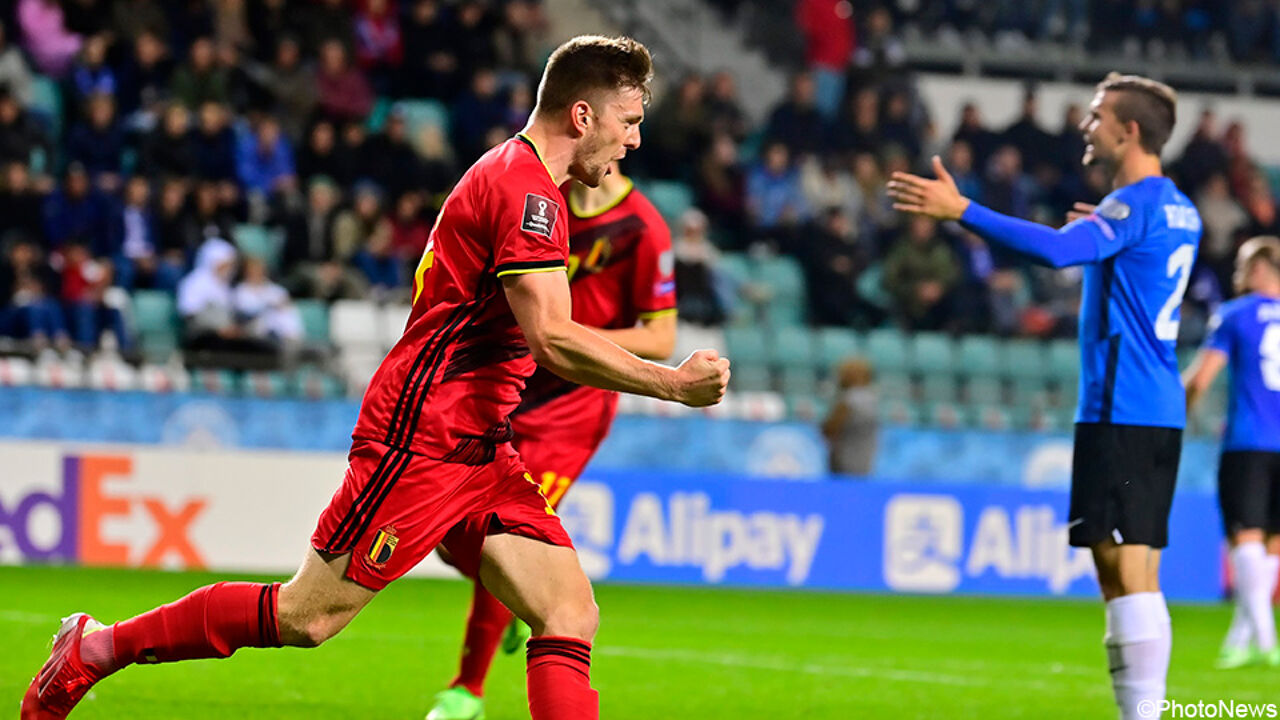 7 minutes into the second half Lukaku scored his 2nd and Belgium's 3rd goal of the evening with a shot into the right corner of goal. On the hour Witsel came close to making it 1-4. However, the Estonian keeper Hein was on hand to deny him. 5 minutes later though Witsel found the back of the net after some good work by Carassco and Trossard.

Unlike during the first half Estonia were no longer a danger on the counterattack and Belgium pushed forward in search of a 5th goal. The goal came on 76 minutes with substitute Thomas Foket (photo above) scoring for his country for the first time. Once again Carrasco was instrumental in setting up the scoring opportunity.
Somewhat surprisingly given the run of play the Estonians were able to score a second goal in the closing stages. However, Sorga's 83rd minute goal was always going to be too little, too late.
After 4 games Belgium lead their qualifying group with 10 points. The Red Devils' next game is against the Czech Republic in Brussels on Sunday evening.