Brussels public transport disrupted as socialist union presses for higher wages
Public transport is heavily disrupted in Brussels and Flanders today as the socialist trades union (ABVV) is taking industrial action. The ABVV is protesting against the wage restraint norm for employees and is staging a demonstration in the capital this morning. 
Quite a few members of the socialist union ABVV are taking part in the strike, including staff working for the Flemish public transport company De Lijn and its Brussels counterpart MIVB/STIB. 
An Van hamme of the MIVB said that in Brussels only one of the four metro lines is in service this morning, "but this line is being extended to Anderlecht, to the Erasmus station." 
Tram services in the capital were halved this morning: "We focused on getting the busiest lines going, but passengers need to take into account long waiting times." Only 9 of the 53 bus lines are going. 
In Flanders, the situation is generally better as a skeleton roster has been applied by De Lijn (and this for the first time) to limit the impact of the strike. 60 percent of staff are working. Rail services are not impacted by the industrial action. (text continues below the pictures)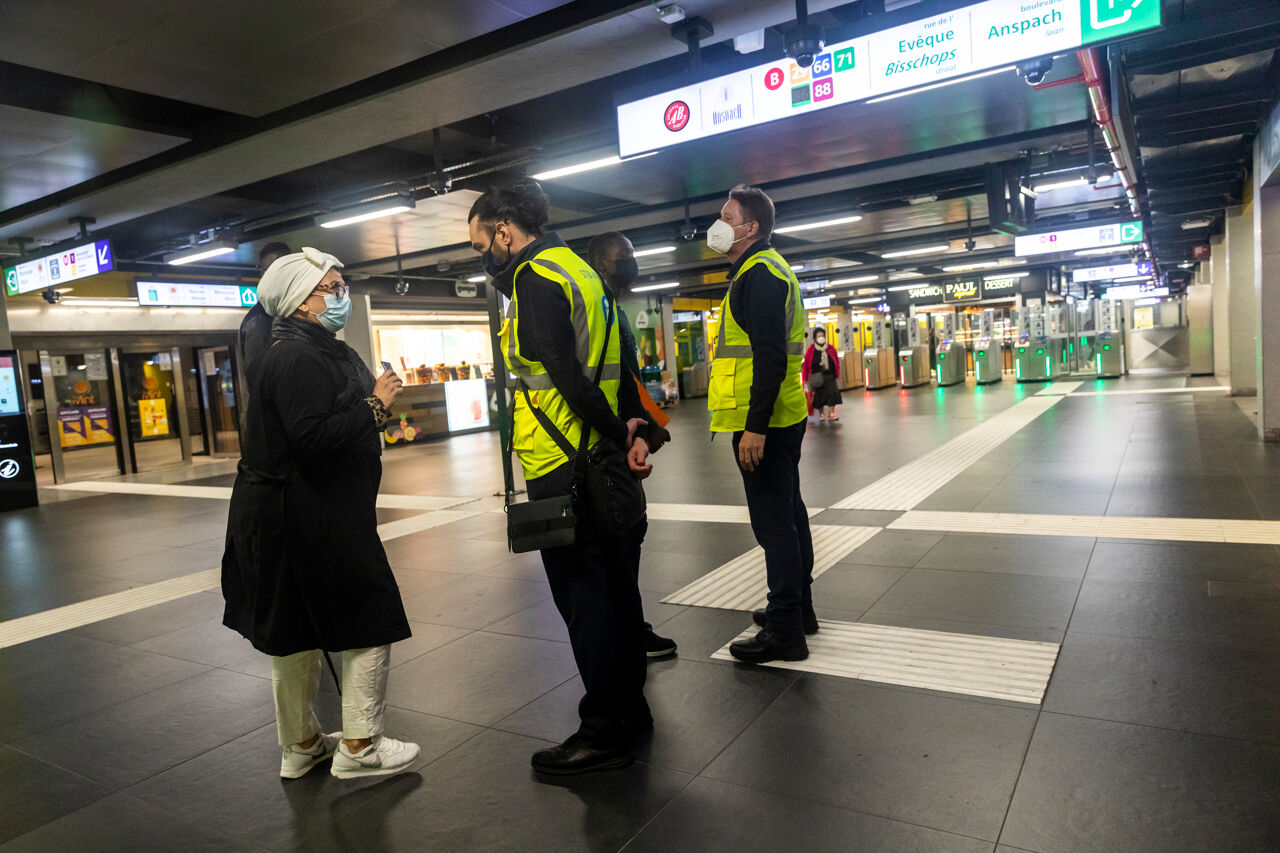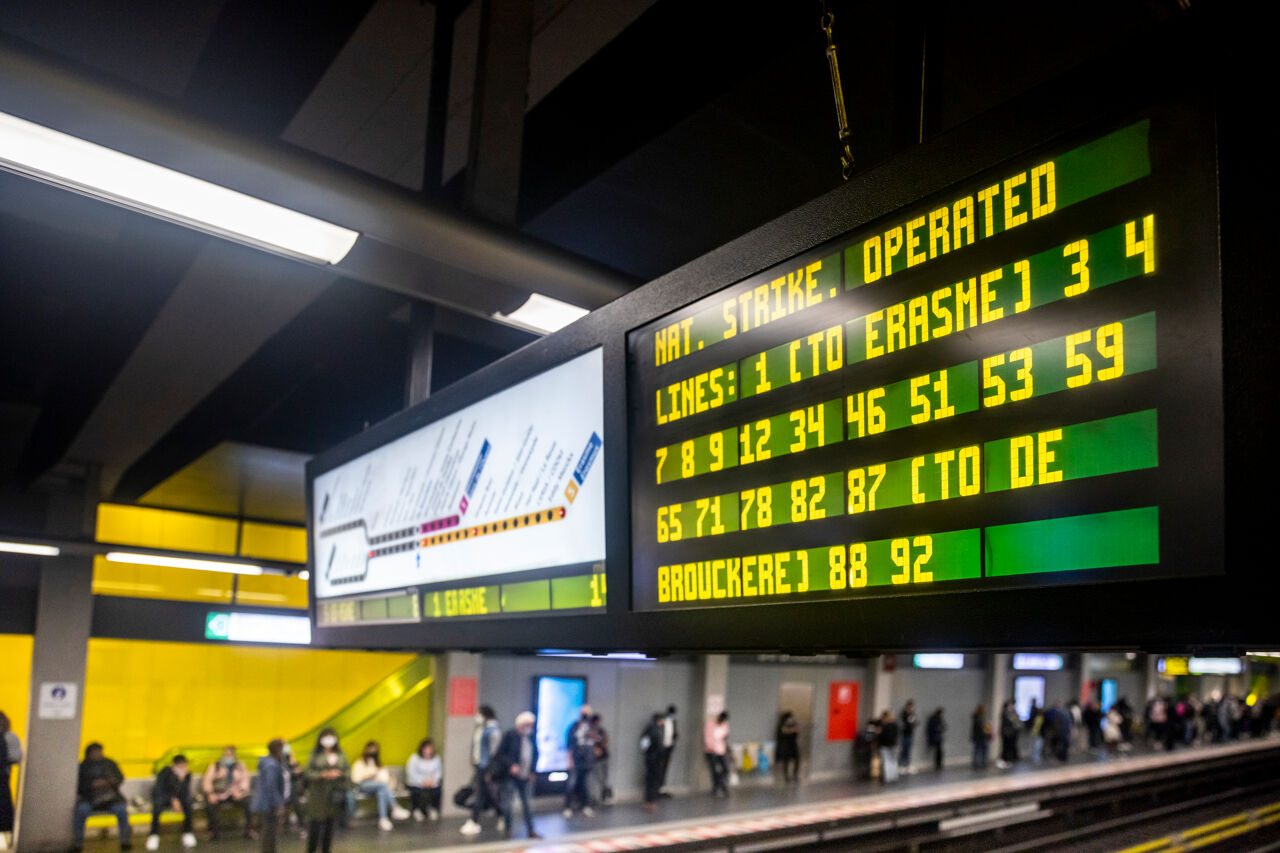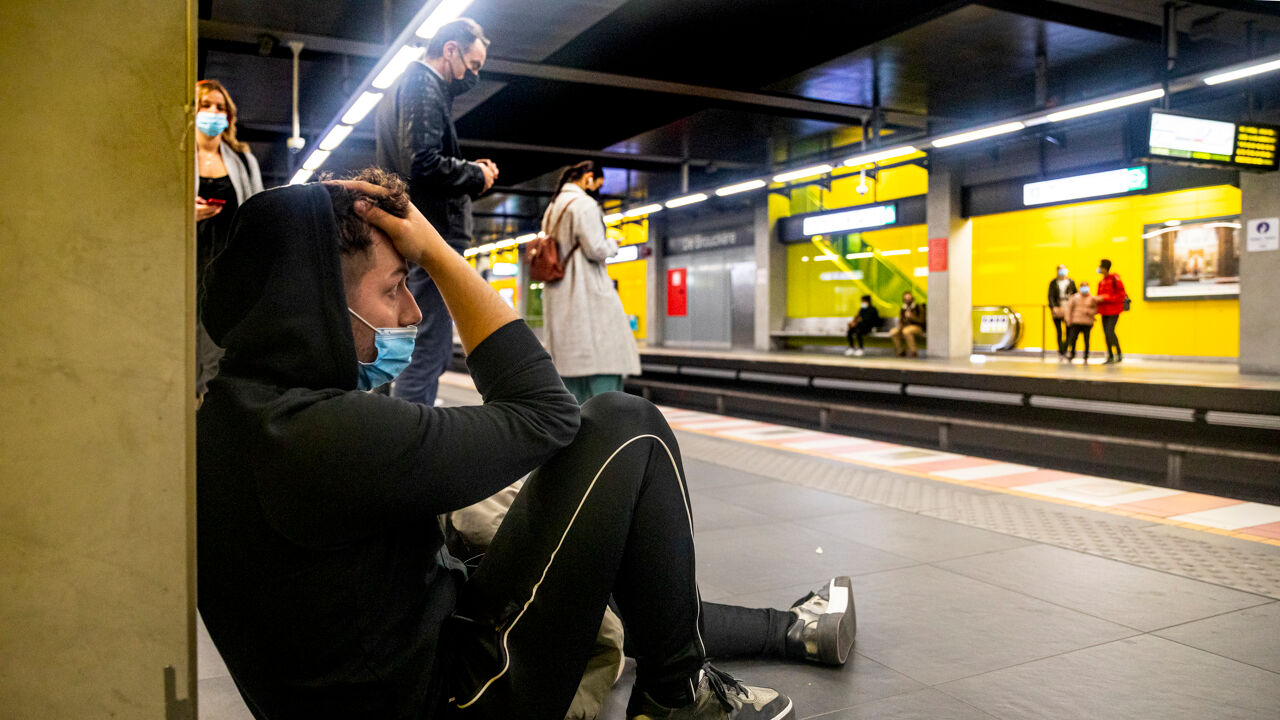 Demonstration in the capital
The ABVV is protesting against the so-called 'wage restraint norm', a law under which a maximum of 0.4 percent was set for wage increases. The law was introduced in 1996 to make sure Belgian companies would be able to handle foreign competition. 
However, the socialist union argues that many economic sectors in Belgium have recovered from the corona crisis now. Protesters say the wage restraint norm should be considered separately for each sector to allow a higher increase in sectors that are doing well. The comparison with neighbouring countries is a false one, they claim, since productivity rates in Belgium are higher, up to 10 percent. 
The ABVV is staging a big demonstration in the capital between the North and the South Station today. The other unions are not taking part.