Princess Elisabeth is given a tour of  Oxford University
Crown Princess Elisabeth starts her university studies at Oxford University's Lincoln College today. The 19-year-old that one day will become Belgium's first female Head of State is studying politics and history. In an exclusive interview she told VRT News about student life at one of the world's most prestigious academic institutions. 
It's now official, from today Crown Princess Elisabeth is a student at Lincoln College, one of the colleges that form part of the prestigious Oxford University. For the next three years she will study history and politics.
This isn't the first time that the young woman that is first in line to the Belgian throne has gone to the UK to study. She completed her secondary education at the Atlantic College in Wales. Last week Princess Elisabeth was given a tour Lincoln College and its environs by the Italian PhD student Mariachiara. Dressed casually in jeans, a pink pullover and white sneakers Princess Elisabeth followed Mariachiara around the college's impressive Medieval buildings.
She found her pigeonhole where she will have to go to collect any letters or parcels she might be sent for home.  
Princess Elisabeth is given a warm welcome.
Loading video player ...
Tradition is important at Oxford and Lincoln College is no exception. Every day there is an informal dinner in the refectory at Lincoln College at 6pm. At 7pm a formal dinner is held there. A strict dress code is applied for those wishing to attend a formal dinner. Mariachiara tells Princess Elisabeth that she will have to where her black student gown if she wishes to attend the formal diner.
Once all the students are inside the refectory a hammer is banged on the table. The Rector and the professors then enter. They sit at a higher table. The hammer is struck again and then a prayer is said in Latin. Only then are the students allowed to be seated and can dinner commence.
Mariachiara  told Princess Elisabeth that "Lincoln has a reputation for serving excellent food thanks to a legendary chef whose portrait hangs here. Sundays are the nicest then there is a brunch and in the evening there is a Sunday roast".
However, according to Mariachara the Christmas period is the best of all. "Then the open fire is lit and there's a big Christmas tree".
"Oh, that's nice", Princess Elisabeth replies.  
Princess Elisabeth is given a tour of the refectory.
Loading video player ...
Of course, no tour of the college would be complete without a visit to its famous library. The 18th century All Saints Church in which the library is housed is one of Oxford's finest buildings. The library contains around 60,000 books.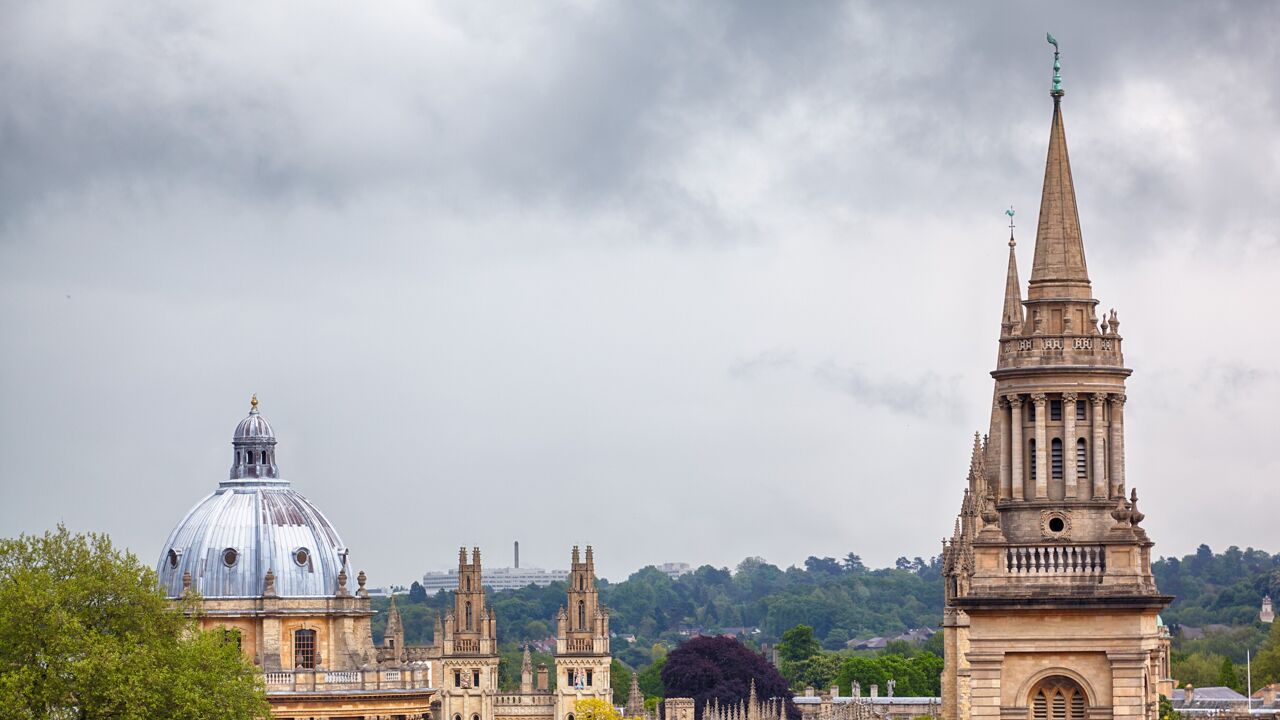 Mariachiara tells Princess Elisabeth that "The library is open until 2am, which is handy if you need to rewrite something at the last minute". She adds that the best place to sit is on the beautiful wood benches. However, these are usually taken quickly.
Most of the teaching at Oxford is done in the form of tutorials in small groups or even one-on-one. This gives students plenty of opportunity to discuss what they have learned. In addition to tutorials there are also lectures and plenty of self-study. Essays form a regular part of student life. 
Princess Elisabeth will spend a lot of her time as a student in the library.
Loading video player ...
In addition to studying, relaxation and recreation form an important part of student life. The college boasts a small garden in which students can sit outside and enjoy the fresh air, have a picknick or play croquet. Weather permitting of course. 
Loading video player ...
Punting is a popular recreational pursuit among students at Oxford University. Punting is a centuries' old tradition. Punting is practiced on the River Cherwell, a tributary of the River Thames. 
Princess Elisabeth goes punting
Loading video player ...
Our 19-year-old Crown Princess is all set for life as a student at Oxford University.