Tens of thousands take part in Brussels climate march
Tens of thousands of people are taking part in a demonstration calling for more measures to help thwart climate change. An initial police estimate says that 25,000 people are taking part, while organisers say that there are around 70,000 people at the demonstration. Just a few weeks ahead of the COP26 climate summit in Glasgow those taking part in Sunday's demonstration are calling for urgent action to address climate change. 
The Climate Coalition that is one of the organisations behind Sunday's march says that the message is simple "we're asking for ambition, coherent measures that show solidarity between all section of society".
"We need a Belgian Green New Deal and we have put forward more than 100 concrete proposals to achieve this".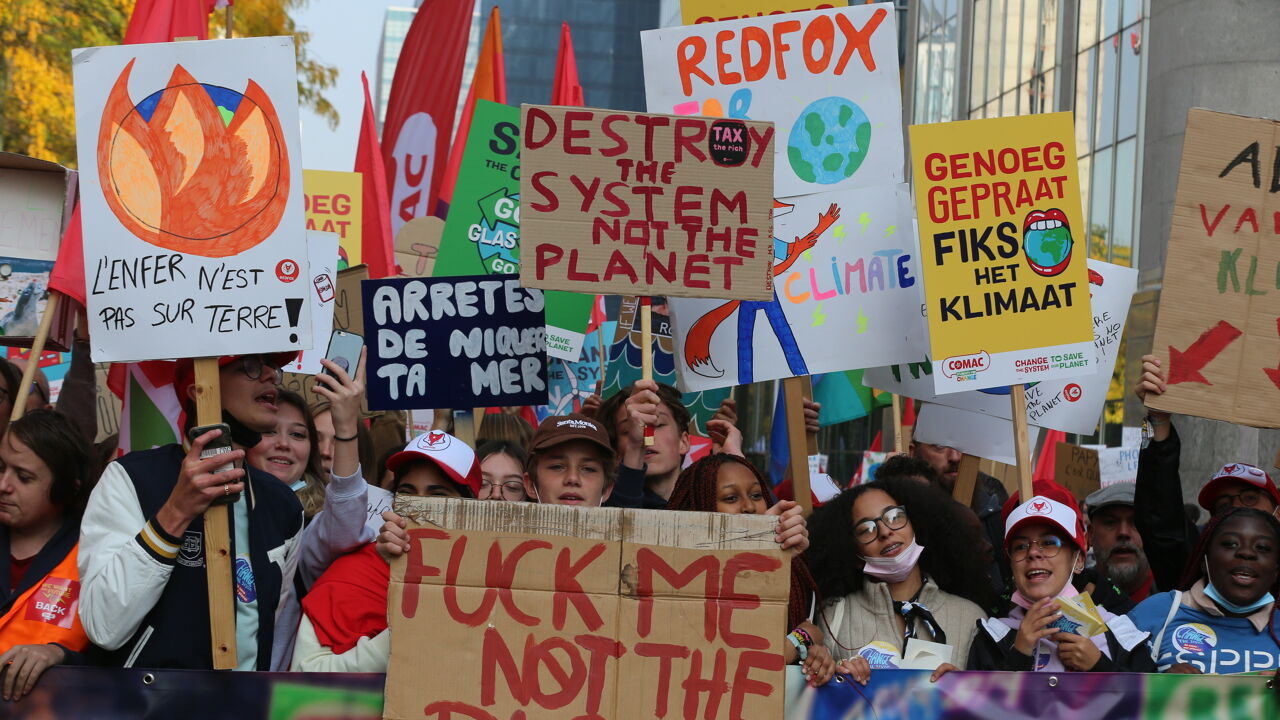 The many thousands of people taking part in the march have been given much encouragement and support from the people they have passed on its route through Brussels. The march is the first big climate march since the onset of the coronavirus pandemic.
The Climate Coalition's Zanna Vanrenterghem told journalists that "The thousands of people that are here show that taking to the streets works. The climate crisis has come to us in our sitting rooms and has claimed people's lives while the politicians look on like disaster tourists".
The Climate Coalition says that while unprecedented measures have been taken to tackle the coronavirus crisis in Belgium, little has been done to address climate change while this is much worse.
"We want coherent climate policies. Investment needs to be made in renewable energy, in insolating houses, better public transport and fossil fuels should no longer be subsidised" Zanna Vanrenterghem told journalists.  
She added that previous marches had achieved some progress and pointed to the European Green Deal as an example of this.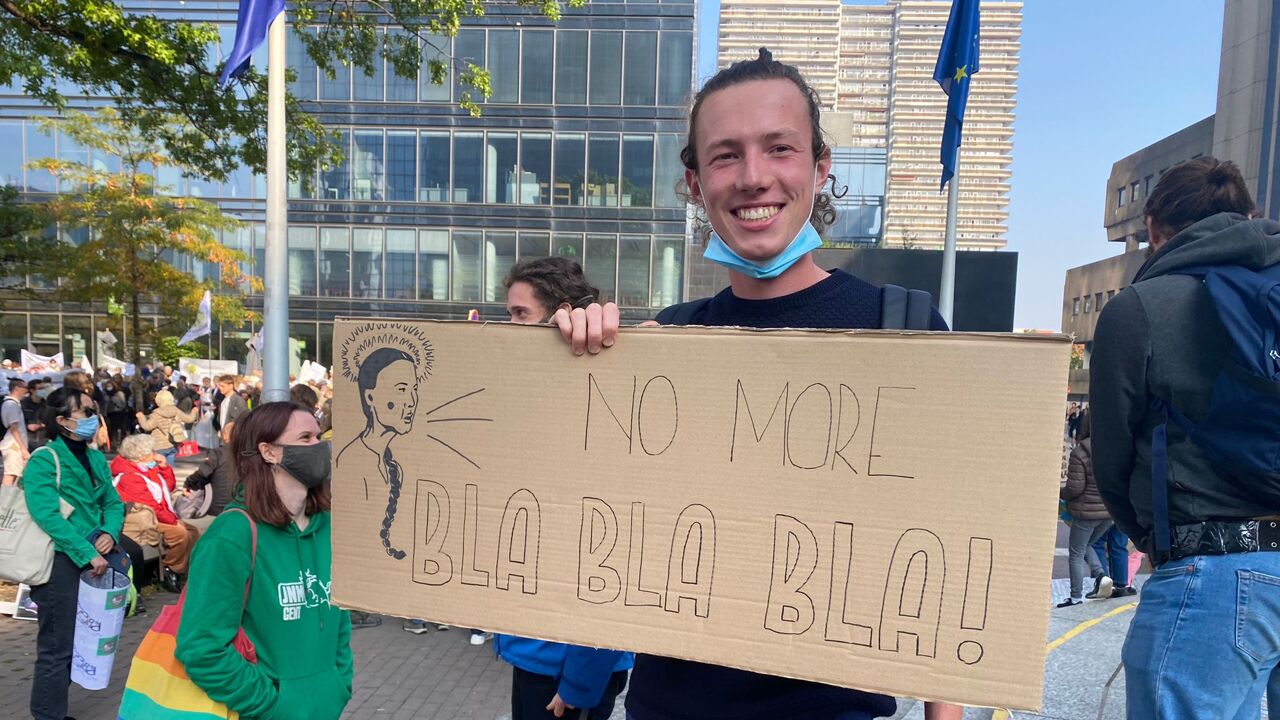 When asked if today's march will achieve anything she said "We have a government that has some ambition. And look how many of us are here today".  The Climate Coalition currently has no further climate protests planned.
However, Youth for Climate's Anuna De Wever announced on Sunday that her organised plans new "School Strike" protests, in which school children skip school to take part in protests for measures to tackle climate change.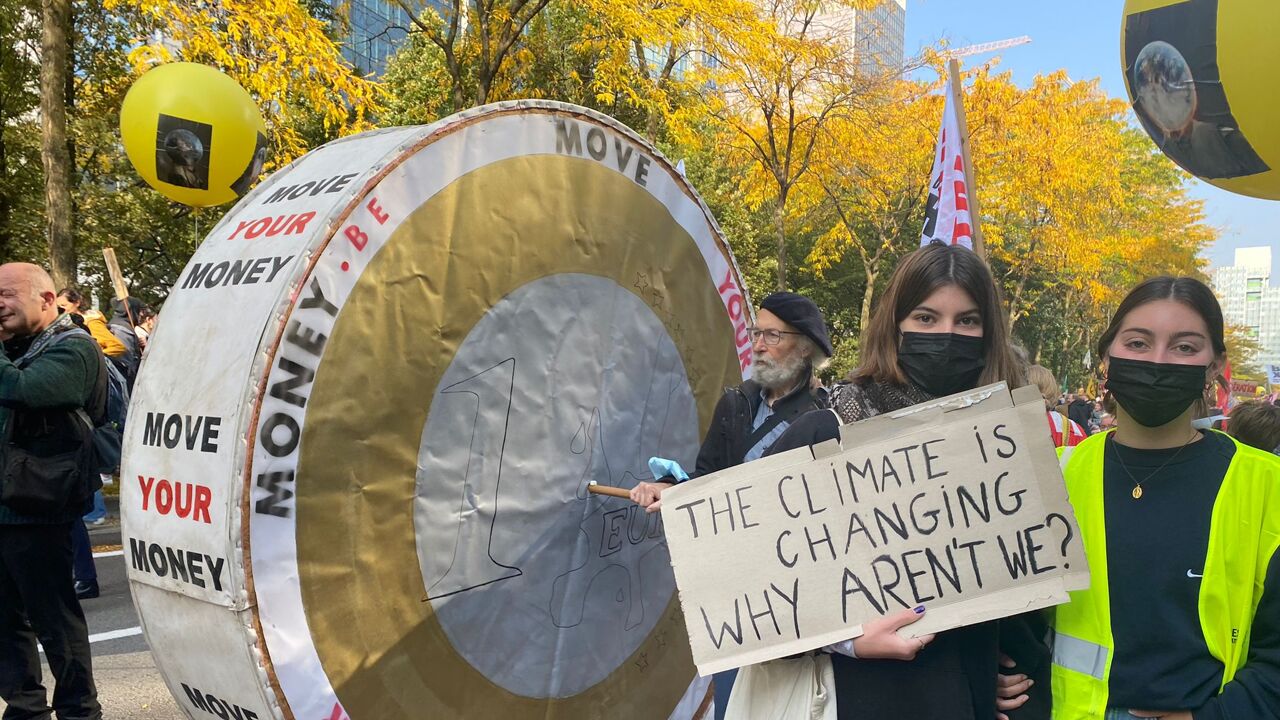 Although politicians took a back seat at Sunday's demonstration there were delegations present from the Flemish and Francophone socialists and greens (all federal coalition parties) and from the far-left party PVDA/PTB. The leaders of both the Flemish socialists and the Flemish greens were both at the demonstration.