Ghent Light Festival opens tonight
The fifth edition of Ghent's Light Festival starts tonight.  It's the first mass event in the city since the start of the pandemic.  As the number of corona cases is rising visitors will have to mask on the one-way route.
All light works of art are being exhibited in the great outdoors this year.  There are new works, often with a link to the city or its people, and a number of favourites are also returning to the glee of many Ghentians.
In all the festival comprises 32 works by local, national and international light artists and designers.
The entire route is traffic free and covers a distance of 7.2 km.  The 2018 festival attracted 835,000 visitors.  Big numbers are expected this time round too.
The highlights on the route are indicated on this map.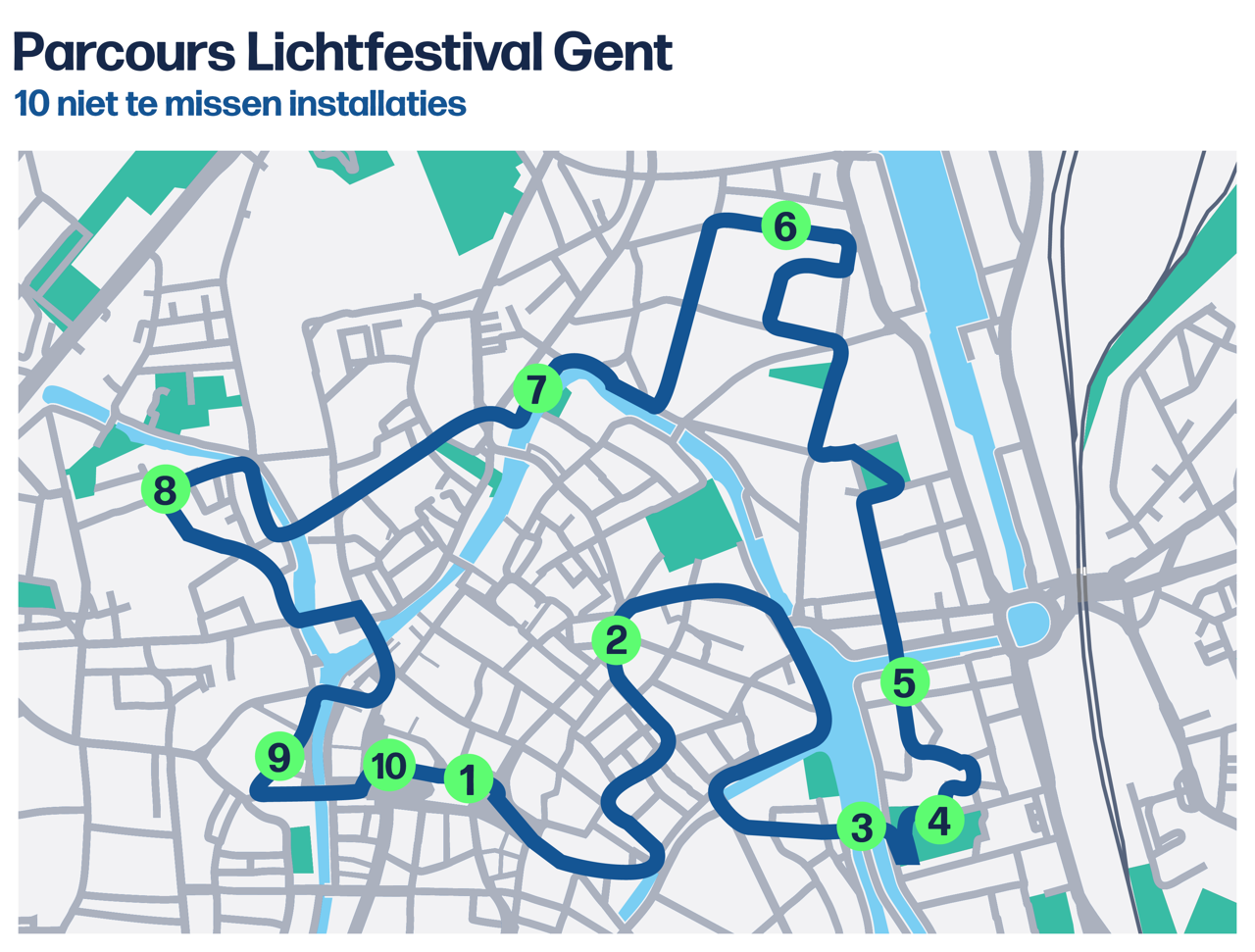 Highlights include Lockdown Lights (1): the 450 lockdown lights are smaller works produced by Ghentians during the pandemic.  They are on show on the Emile Braunplein. The Lockdown Lights symbolise the fact that today we can all get out and about once again.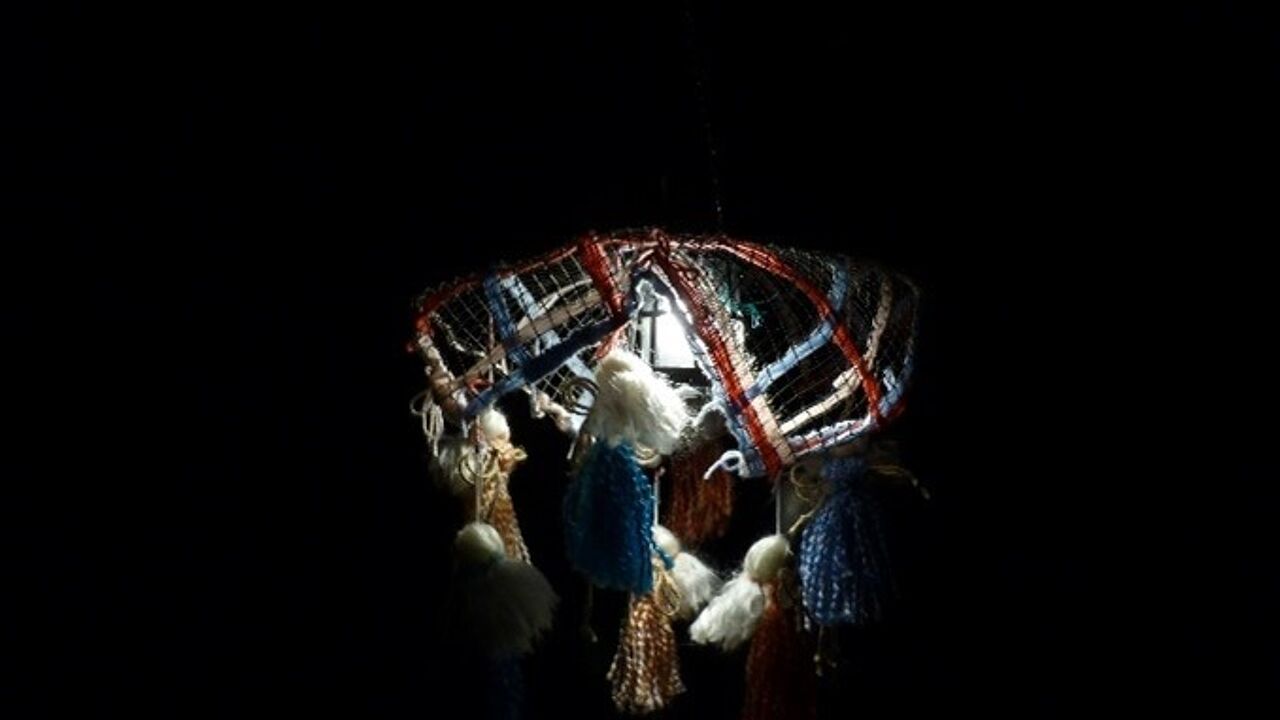 Another interesting work is Diving in the Sea of Colours (6). Situated on the Vlasmarkt this light installation allows you to immerse yourself in colour.  Organisers advise against wearing dark clothes if you want the best effect at this work.  One colourful accessory is enough to bring out the magic splendour of this installation.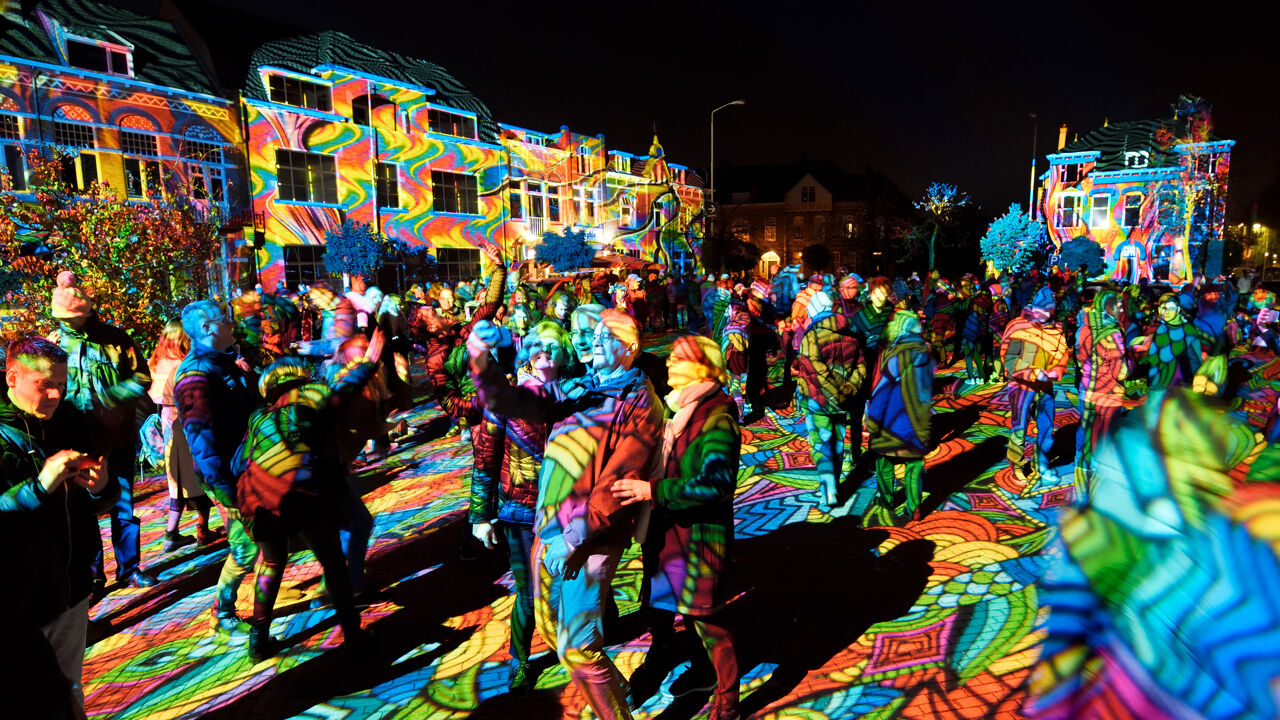 La Cattedrale di Luce, the Light Cathedral, was one of the most popular installations during the 2012 edition and is now making a return to the Prinsenhof.  The Cattedrale is an ode to impressive religious architecture.  With 78,540 LED lamps that use hardly any power every visitor will be thrilled!