Brussels clears up after violence that followed Sunday's demonstration against the corona measures
Workers are busy clearing up the debris left in the wake of the vandalism and violence that followed Sunday's demonstration against the measures that are in force to curb the spread of coronavirus. Towards the end of the demonstration, a small minority of the estimated 35,000 protesters threw fireworks, bottles and other missiles at police. Cars were damaged and the windows smashed during the disturbances. 44 suspects have been apprehended in connection with the violence. Police will analyse all available CCTV footage in order to identify and apprehend further suspects.
Three police officers and one demonstrator were hospitalised for treatment on injuries sustained during Sunday's violence. There was also significant damage to property. Six police cars were damaged, and a police scooter was set on fire. Other vehicles too were damaged as were some public buildings and shops.
On Monday morning as workers clear broken glass and other debris from the streets, others are assessing the damage that has done to their property.
A scaffolder that had taken down scaffolding from a building on Friday and had intended to pick it up today found it scattered around on a cycle lane (photo below)
"It's scattered around everywhere, and all the containers are broken", he told VRT News.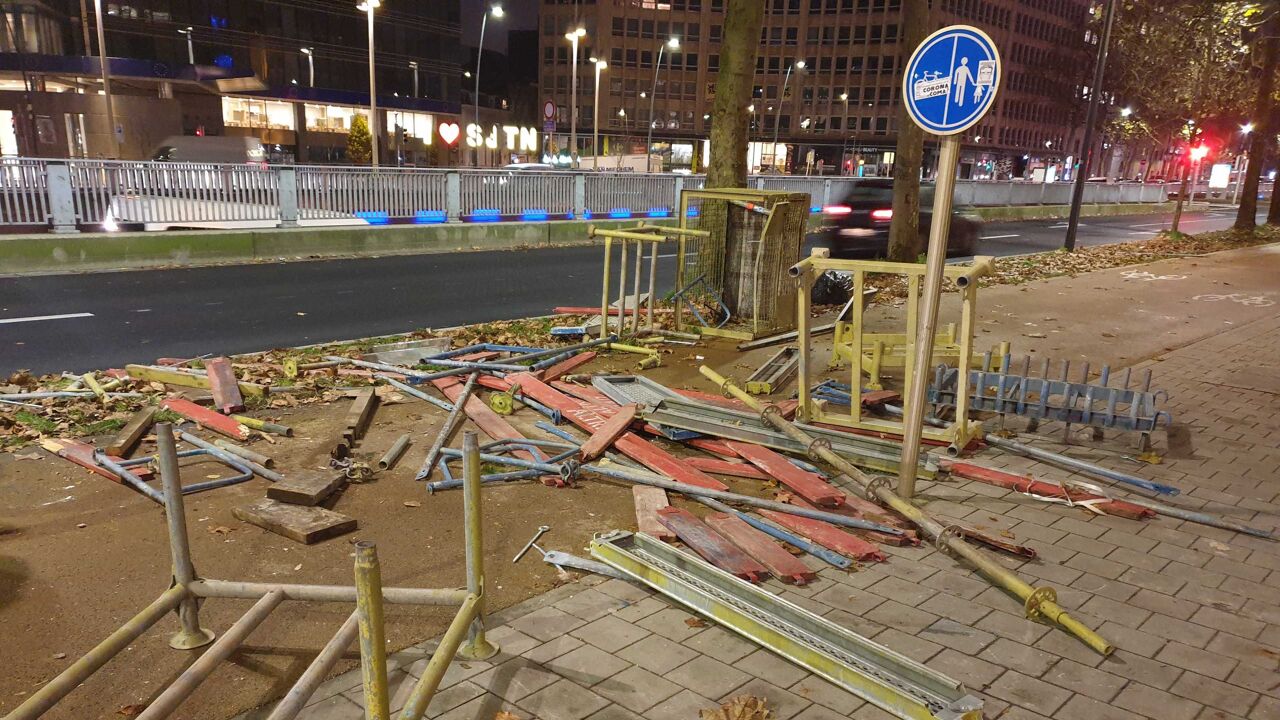 A little further up the road a builder is inspecting his building site. "Our skip has been set on fire and the fence around the site is in pieces. This is vandalism. Everyone is entitled to their opinion, but not to express it like this".
Vincent Houssin of the liberal police union VSOA told VRT News that "There is a lot of material damage. There is damage to private vehicles and shops. They were attacked by low lives that find it necessary to use a demonstration like this an excuse to use violence or to set things on fire".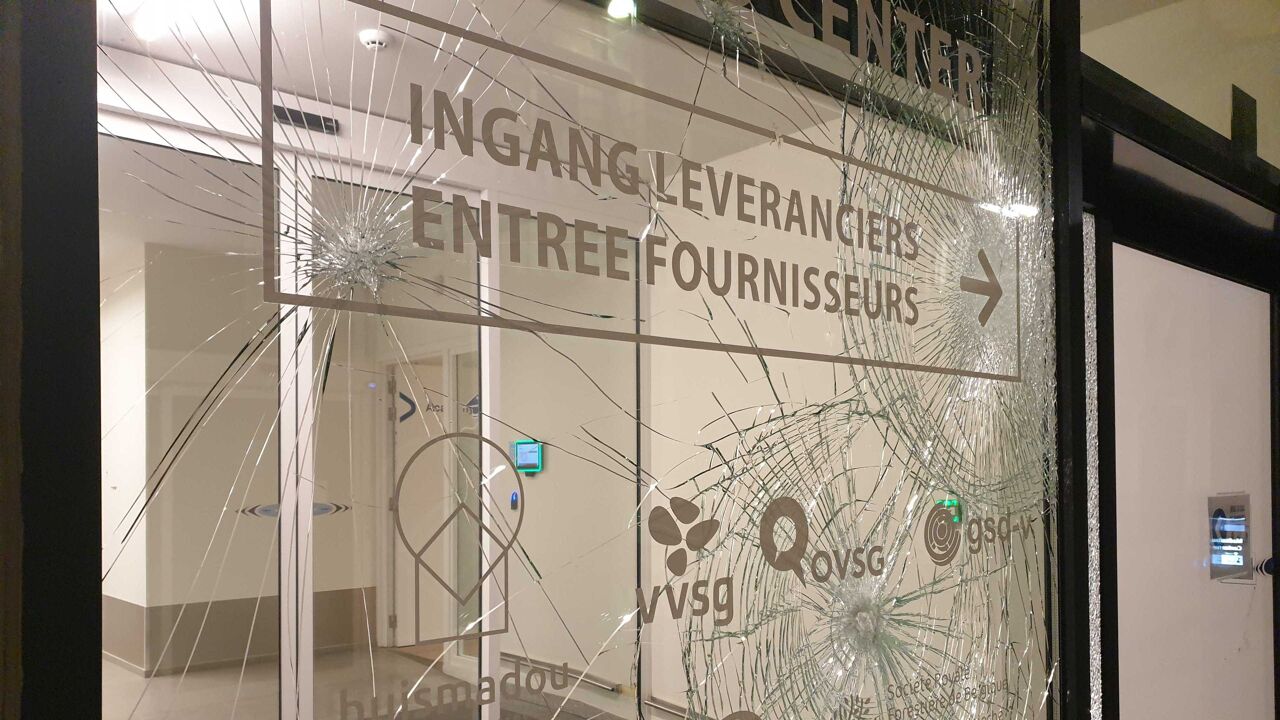 Mr Houssin added that he hopes that the judiciary will impose stiff sentences on those that took part in the violence. "However, we see that the judiciary makes a lot of promises but they get off with namby-pamby sentences. Our members remain motivated, but the police are being used as society's floorcloth. Both by some members of the public with ill-intent and by politicians".
Sunday's demonstration began peacefully and the vast majority of the estimated 35,000 people that took part played no role in the violence and vandalism.