A chance of more wintery showers in Flanders and more snow in the Ardennes
The latest weather forecast says that more snow will fall in upland areas of the Ardennes on Sunday afternoon. In Flanders too there will be scattered wintery showers in some areas. Sunday morning began with slippery road conditions and mist in some areas. 
The mist and patches of ice cleared as the morning wore on and there have been some rain showers in western and north-western areas of the country. Elsewhere it has remained dry.
In the afternoon there will be further showers in the west and northwest. Some of these could be wintery and even be accompanied by the occasional clap of thunder.
Showers are a distinct possibility elsewhere too with further snow forecast for the Ardennes. Maximum temperatures will reach 3°C in the Ardennes and 6°C in coastal areas.
There will be further snow showers on Sunday evening in the Ardennes with further showers of rain or sleet elsewhere. The showers will be most intense in the west and northwest of the country with the possibility of thunder in some areas.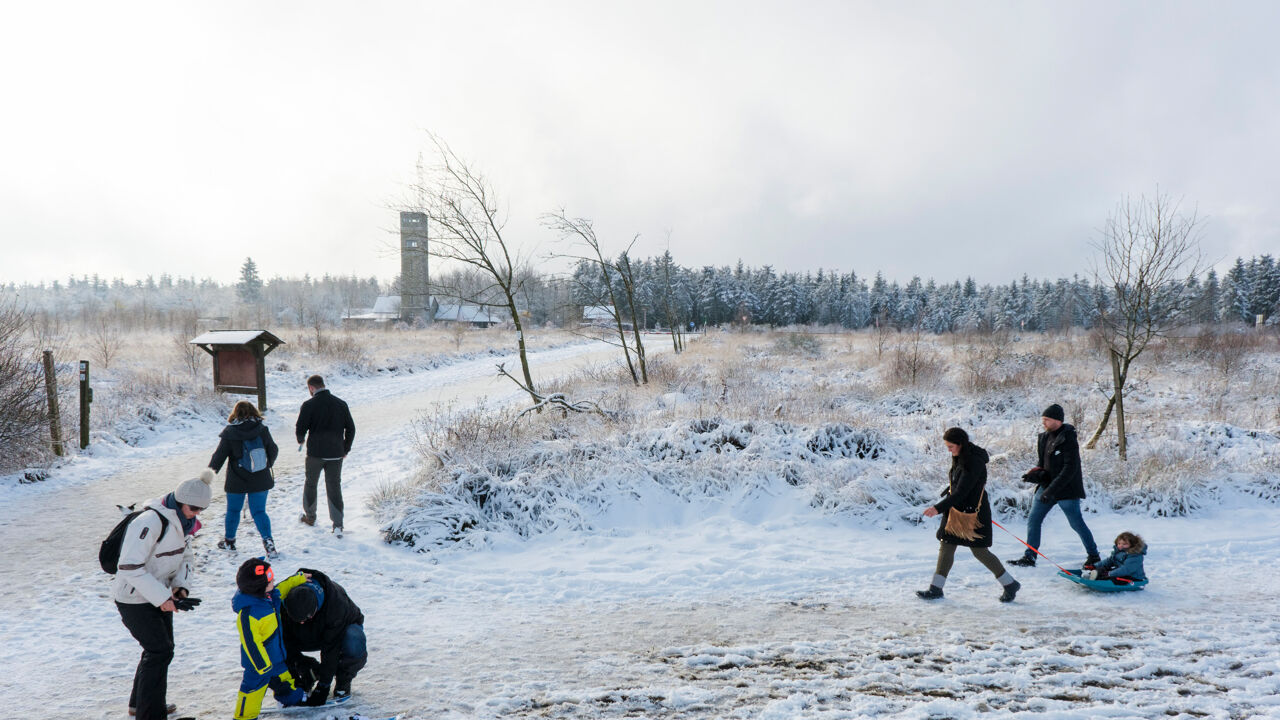 The first snow of the winter
The first snow of the winter has fallen in the Ardennes, and it will stick for the next few days at least. There isn't enough snow for skiing just yet. Nevertheless, hikers have been able to enjoy a first taste of winter with a walk through the snow-covered fields and forests of the Belgian Ardennes.
.