Missing 4-year-old found dead, his abductor has been apprehended
A four-year-old boy from the East Flemish municipality of Beveren that had been missing since the weekend has been found dead in The Netherlands. Dean Verberckmoes' body was found near to the island of Neeltje in the Dutch province of Zeeland on Monday evening. Earlier on Monday Dean's abductor 34-year-old Dave De Kock was apprehended by police in the Dutch province of Utrecht. Dave De Kock has previously served a prison sentence for child abuse that resulted in the death of his 2-year-old stepson. 
In a statement posted on the social media platform Twitter at around 10:30pm on Monday evening the Dutch police wrote that "The missing boy Dean (4) has sadly been found dead at a location in Zeeland. We would like to thank everyone for their help and express our condolences to the family".
The Dutch police spokesman Willem Van Hooijdonk told VRT News that "The boy was found dead just after 10pm near to the Neeltje Jans Island. A team of detectives had been carrying out an intensive search of the area all day". 
VRT News sources have indicated that during his interrogation, Dean Verberckmoes' abductor Dave De Kock had told police where they should search. The precise cause of the 4-year-old's death still needs to be ascertained as do the events between his disappearance and his death. An autopsy will be carried out, and Dave De Kock will be questioned further by police.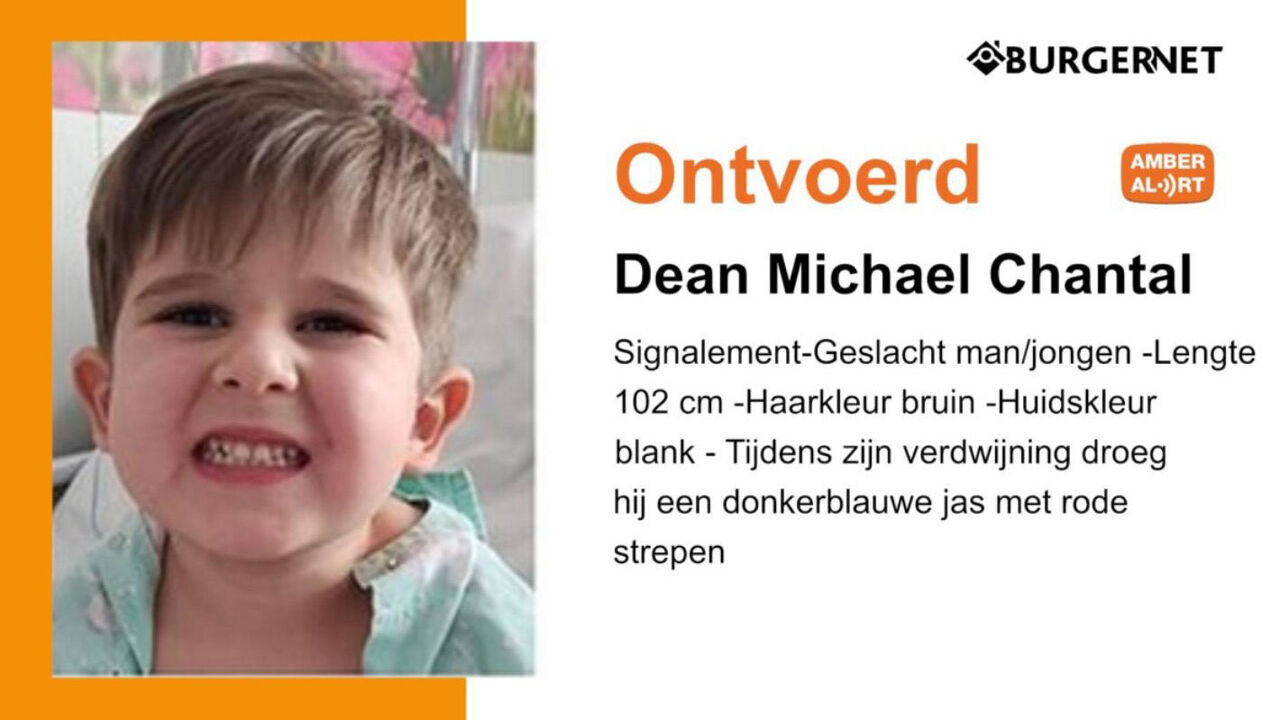 Abductor questioned
Dave De Kock was apprehended at 2:15pm on Monday in Meerkerk, in the Dutch province of Utrecht. Shortly afterwards his car was found in Gorinchem, the province of South Holland.
The Dutch police immediately set about interrogating Dave De Kock and a team of detectives was dispatched to the Vrouwenpolder in Zeeland to search for Dean. A police helicopter was used to assist in the search. Eventually Dean's body was found at around 10pm on Monday evening. 
10-year sentence
In 2010 Dave De Kock was sentenced to 10 year's imprisonment for extreme physical abuse that led to the death of his stepson. He spent two years on remand and remained in prison for another 7 years after his conviction.
Although Dean's mother knew that Dirk De Kock had spent time in prison, she was unaware of why he had done time. Dave De Kock was the partner of one of Dean's mother's friends and he regularly looked after Dean. Dean's mother told VRT News that he had bonded with Dean and his sister "If Dave had looked after them, they always told me that they had made things and played games".
Last Wednesday morning Dave De Kock brought Dean's mother Elke Verberckmoes to the Sint-Hiëronymus psychiatric hospital in Sint-Niklaas where she spends 5 days a week as a patient for treatment for depression. Normally, Ms Verberckmoes' mother cares for Dean and his sister while she is in hospital. However, last week the children were to spend Wednesday with Dave De Kock and his partner before going to their grandmother on Thursday. On Thursday Dave De Kock told Ms Verberckmoes that Dean was going to stay with him and his partner for another day. He added that her mother and his partner had agreed to this.
On Friday, although Dirk De Kock had messaged her to tell her that both her children were at her parents, when Elke Verberckmoes arrived only her daughter was there, and Dean was missing.
She was told that "Dave had rowed with his girlfriend and had taken Dean with him to his grandparents in Antwerp. However, he never went to his grandparents".
"I was angry because he should have discussed with me whether Dean could stay longer and not just do it behind my back. As my mother, Dave and his girlfriend and myself were going to go walking on Saturday, I though ok, I have a bit of quality time with my daughter before Dean comes home on Saturday. But he never came home", a distraught Ms Verberckmoes told VRT News.