300 AA Gent supporters donate goods for Ukrainian refugees
Following an emotional interview with AA-Gent's Ukrainian forward Roman Bezoes around 300 of the club's supporters came to AA Gent's fan shop donate goods for Ukrainian refugees. The player was moved by the actions of the fans. He rewarded them by scoring the decisive goal in the Buffaloes' match against Zulte-Waregem on Sunday evening.
AA Gent had called on supporters to bring relief supplies for Ukrainian refugees to the club's fan shop on Saturday and Sunday. A list of products that are most needed (medical supplies and hygiene products) had been drawn so that fans knew what to donate. 
The man behind the relief aid collection Wim Beelaert told VRT News that "The display of solidarity was great, also because of the link with Roman Bezoes. People went to the shop or the pharmacy specifically to buy goods to donate."
The collection has now come to an end. Mr Beelaert says that any AA Gent fans that still have goods to donate can give them to other inititiatives for Ukrainian refugees that have been organised around Ghent such as at the church in the Sleepstraat and at the SMAK art museum.
The KAA Gent Foundation will take the goods that have been donated to a central collection point that has been set up by the Ukrainian community in Ghent. The goods will not only go to refugees, but also to people that are still in Ukraine.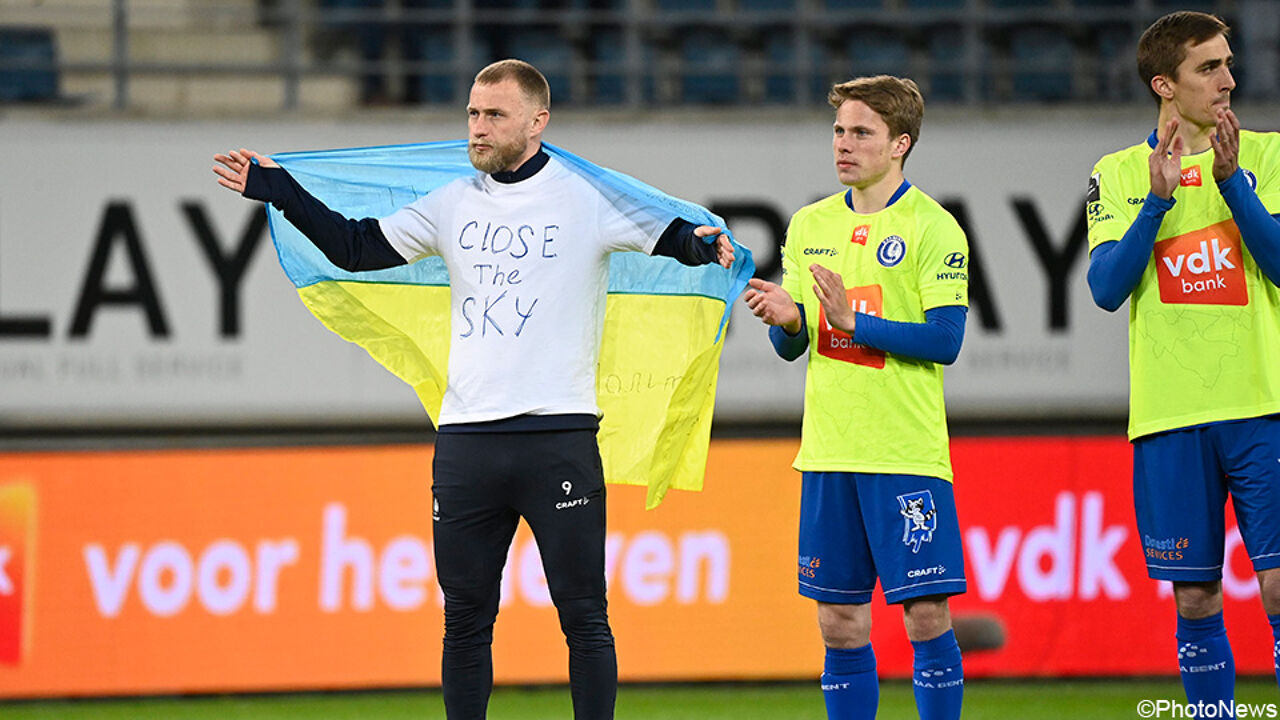 Perhaps it was fate, but it was the Ukrainian Roman Bezoes (photo above) that scored the decisive stoppage time goal in AA Gent's match against Zulte-Waregem on Sunday evening. The AA Gent fans chanted "Bezoes" and "Ukraine" in recognition.
Speaking after the match, Roman Bezoes said "I think this goal is God's way of thanking all the people who have supported me. I'm glad I can make some people feel a little good, but I'm especially grateful to the Ukrainian army that stays there every day, people who are in the country and people who send help. I have received many messages. I feel a lot of support from Belgium and from Ghent. It is not easy to play football in these circumstances".