World record attempt with solar car at Lommel test track
The Belgian Solar Team is at 'Highway' a 6-kilometre-long vehicle test track at Lommel in Limburg Province. The team that is made up of students from Leuven University (KUL) is hoping to break the world record for the greatest distance travelled by a solar-powered car within 12 hours.  Sunday's attempt is the first undertaken by the Belgian Solar Team. 
The 'Highway', a test track, is part of the Ford's  Lommel Proving Ground. The students' aim is to cover more than 924km and so break the record set by the Dutch solar team from the Technincal University of Delft. The record attempt with the BluePoint Atlas car will continue well into Sunday evening.
A fully charged battery allows the car to travel around 40km. In order to cover any more than that the Belgian Solar Team will have to rely on their vehicle's solar panels providing sufficient electricity to replenish the batteries while it is in motion.
Whether this will be the case will depend not only on the car itself, but also on the weather conditions.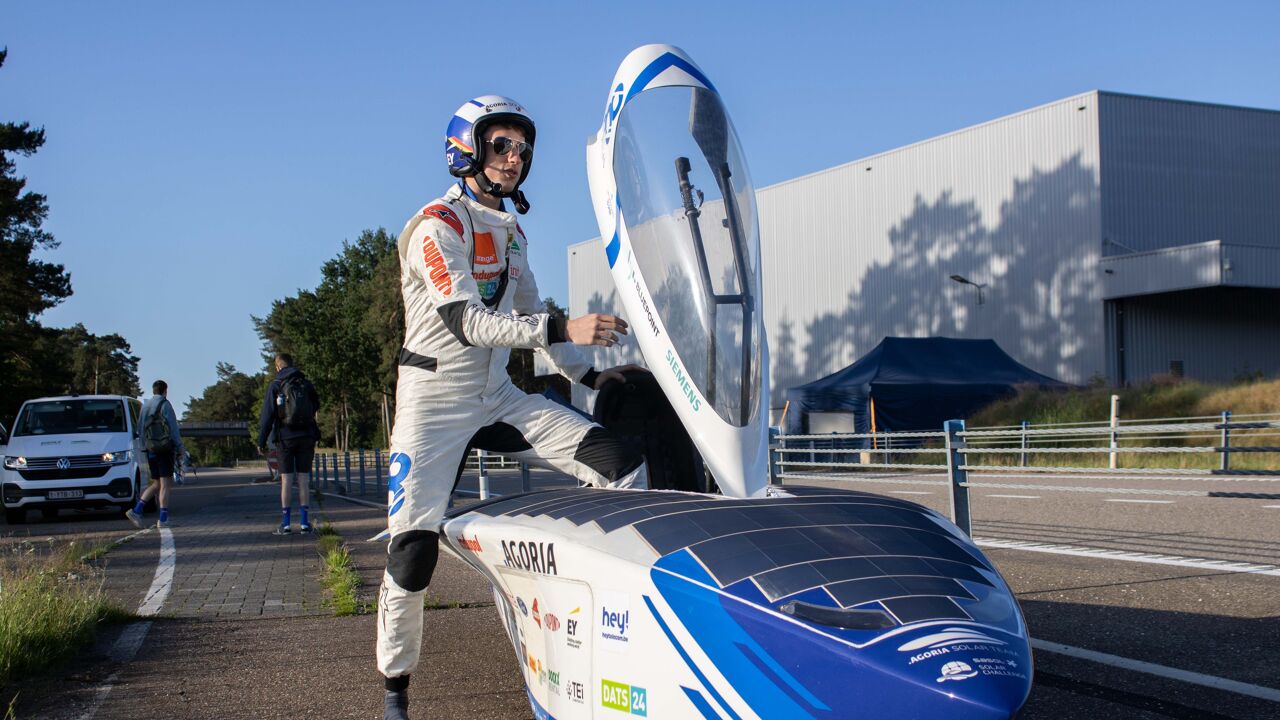 The team members are taking turns at the wheel with each of them driving 3 hours. Speaking after his three-hour stint Ruben Van Acker told VRT News that "The first hour passes quickly, the second hour too, but then it starts to get warmer in the car and you start to wonder how much longer it will take. But once you're out, you can't wait to get back in!"
The is a record attempt is also part of a mission to show the strength of green energy and to show what Belgian technology is capable of.
Team member Yanthe Van Ham told VRT News that "We build a new car every two years. But in the meantime we also try to introduce new innovations, for example a new engine or changes on an existing vehicles' solar panels."
Luclky for the Belgian Solar Team they have the weather on their side today