Heat wave officially over, cloudburst leads to flooding in Ghent
After 8 days the heat wave is officially over. Meanwhile, a cloudburst has led to flooding in some areas of East Flanders. In Ghent several streets have been flooded. The local fire service in the East Flemish city says that it received around 130 reports of flooding between 1:30pm and 3pm on Wednesday afternoon. The Ghent Fire Service spokesman Björn Bryon told VRT News that's "It's all hands on deck. We are currently prioritising to see where we need to go first."
On Wednesday morning the Royal Meteorological Institute (KMI) issued a Code Yellow warning for thunderstorms in East and West Flanders and parts of Wallonia. KMI warned that heavy showers of rain could lead to localised flooding. This forecast has proved to be all too accurate for people living in and around Ghent.
Shortly after noon Ghent was doused by a cloudburst that soon left many streets were flooded. The local fire service received more than 130 reports of flooding between 1:30pm and 3:00pm. The Wondelgem and Mariakerke areas in the north of the city were particularly badly hit by the cloudburst.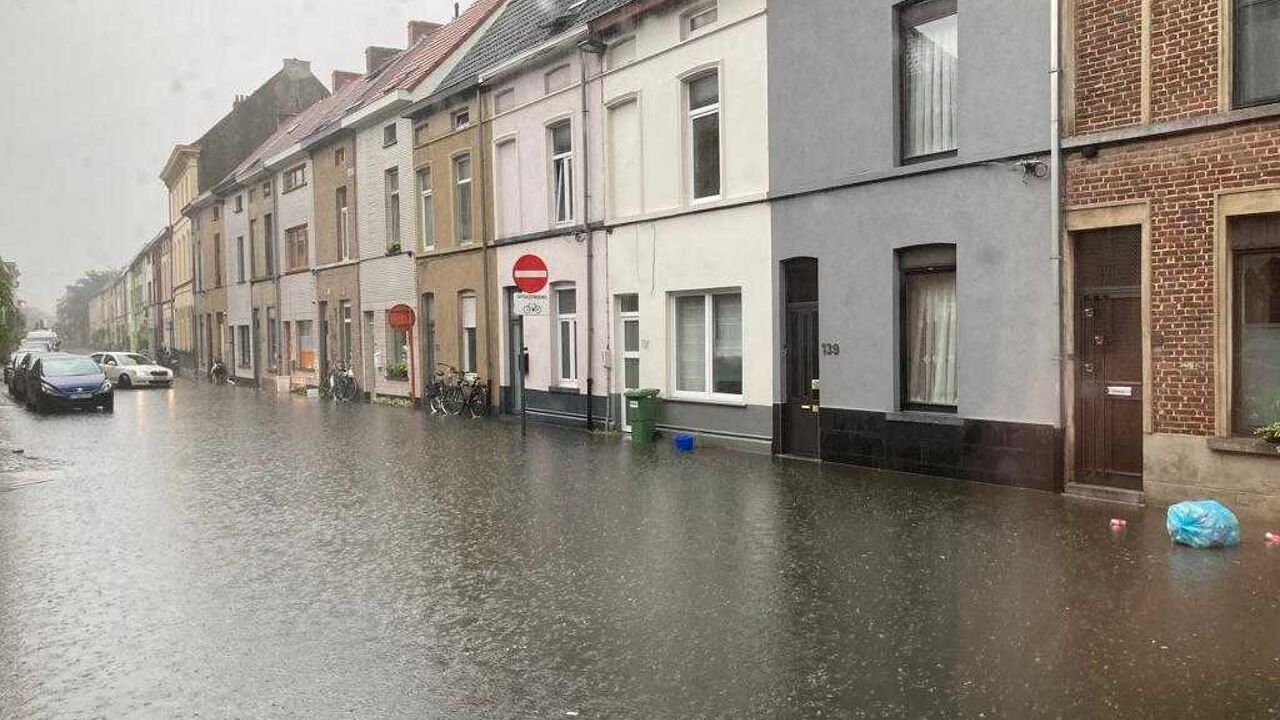 Heat wave officially over
The heat wave that started early last week is now officially over. In Belgium, a heat wave is defined as a series of at least five consecutive days on which temperatures reach 25°C at the KMI's Ukkel (Brussels) Weather Centre. Temperatures of 30°C or more must have been recorded on at least 3 of the 5 days in order for a period of hot weather to officially be declared a heatwave.  
Top temperatures today (Wednesday) were considerably lower than during previous days. The KMI weather forecaster David Dehenauw told journalists that "At 1.30 pm the temperature (at Ukkel) was 22°C and we don't expect it to rise above 23°C to 24°C, so Tuesday was the last day of the national heatwave. It lasted eight days, from 9 to 16 August."