Driver of van that crashed into pavement terraces in Brussel City Centre apprehended
The driver of the van that crashed into two pavement terraces in the centre of Brussels has been apprehended by police. The drive of the van drove off after the incident. He abandoned the van in Sint-Joost-ten-Node, around a kilometre from where the incident took place.
It is still unclear why the man drove the van into the pavement terraces. However, the suspect is no stranger to the police and the Judicial authorities. 
The van crashed into two pavement terraces on the Sint-Michielsstraat at around 1pm. The Brussels-Capital Elsene Local Police Service Spokeswoman Ilse Van de Keere told the Brussels regional news platform Bruzz that 6 people were slightly injured. 
The driver left the scene in his vehicle and as such the incident is being treated as a hit-run-run. The exact nature of the injuries sustained by those that were on the terraces when the incident occurred is not yet clear. 
The emergency services went the scene and the street was cordoned off. As a precautionary measure the terror threat level around busy places in Brussels was raised from 2 to 3 for a time on Friday afternoon.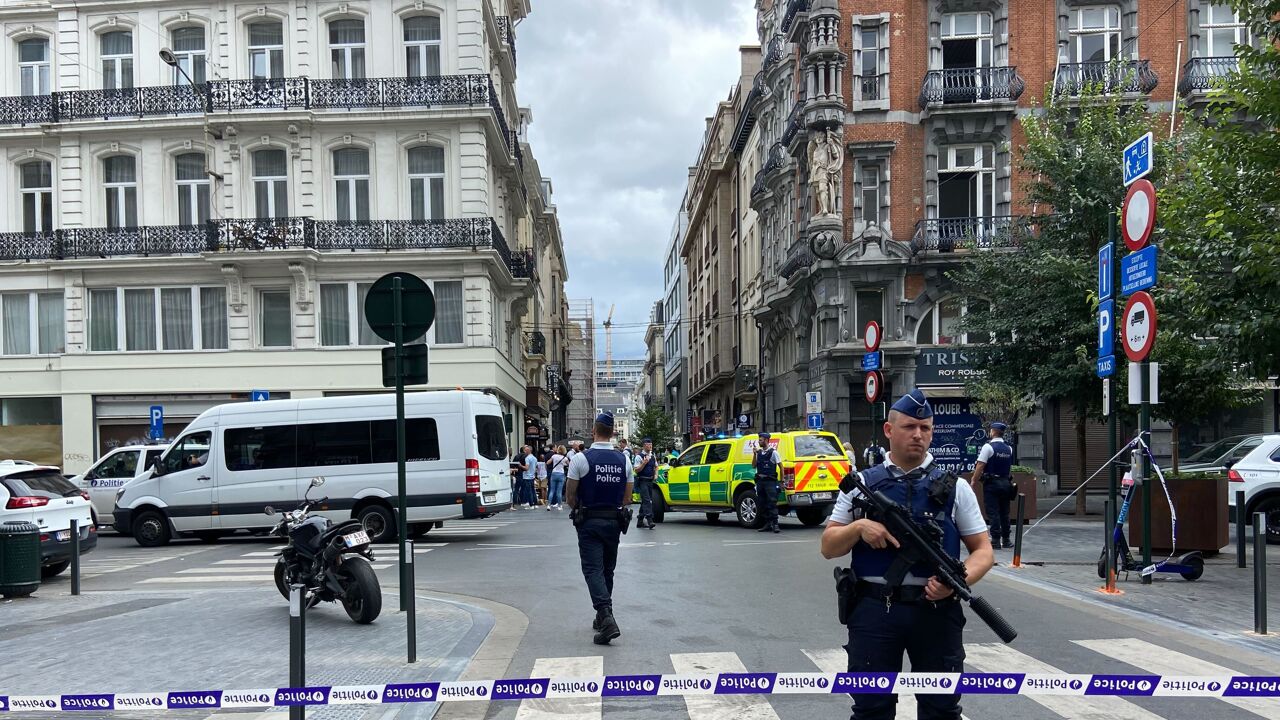 Deliberate?
A witness told VRT News that based on what he had seen he believes that the drivers' actions were deliberate. "The driver drove from right to left through the street hitting everything that he crossed. We, my girlfriend and I, had to jump for our lives". 
Nevertheless, the Mayor of Brussels Philippe Close, who has seen CCTV footage of the incident, says that it is still too early to say anything about a possible motive. Mr Close did say that the driver of the van was alone in the vehicle. 
The van was found abandoned around an hour after the incident in the Middaglijnstraat in the municipality of Sint-Joost-ten-Node. 
Loading video player ...