Asylum crisis: "Asylum agency can't cope" says minister
Belgian asylum and migration secretary Nicole de Moor (Flemish Christian democrat) has warned the Belgian asylum agency Fedasil can't possibly cope alone in finding reception places for asylum seekers as Belgium faces an unprecedented influx of refugees.
Eight hundred asylum seekers are now squatting in a former government building in the Paleizenstraat in Schaarbeek (Brussels).  Conditions are dreadful as VRT's Terzake programme was able to verify.
The premises were initially intended to accommodate Ukrainian refugees and are unfit to house large numbers of asylum seekers.  One asylum seeker told VRT: "There's no loo. We are living live animals but we are humans".
Few have a mattress to sleep on.  For the others a cold floor beckons. The local authorities speak of diphtheria, scabies and possibly TB.
Refugees from different countries congregate together in the building.  "The Eritreans stay here, the Burundians there" says one inhabitant.
Each nationality has its responsibilities and each take turns to guarantee security. On arrival a check is carried out to make sure everybody has Appendix 26, the document that shows somebody has applied for asylum and has a right to accommodation. Under EU law all asylum seekers have a right to board and lodging.  Here Belgium is currently failing to meet its obligations.
Marie Doutrepont of Progress Lawyers Network sums up the situation: "No food, no legal aid, no medical aid, no social aid.  It's like being on the street, only with a roof over your head".
"The Belgian authorities don't respect the rule of law.  We have a secretary of state who says 'I don't fee like it.  I don't have the political will to respect the decision'".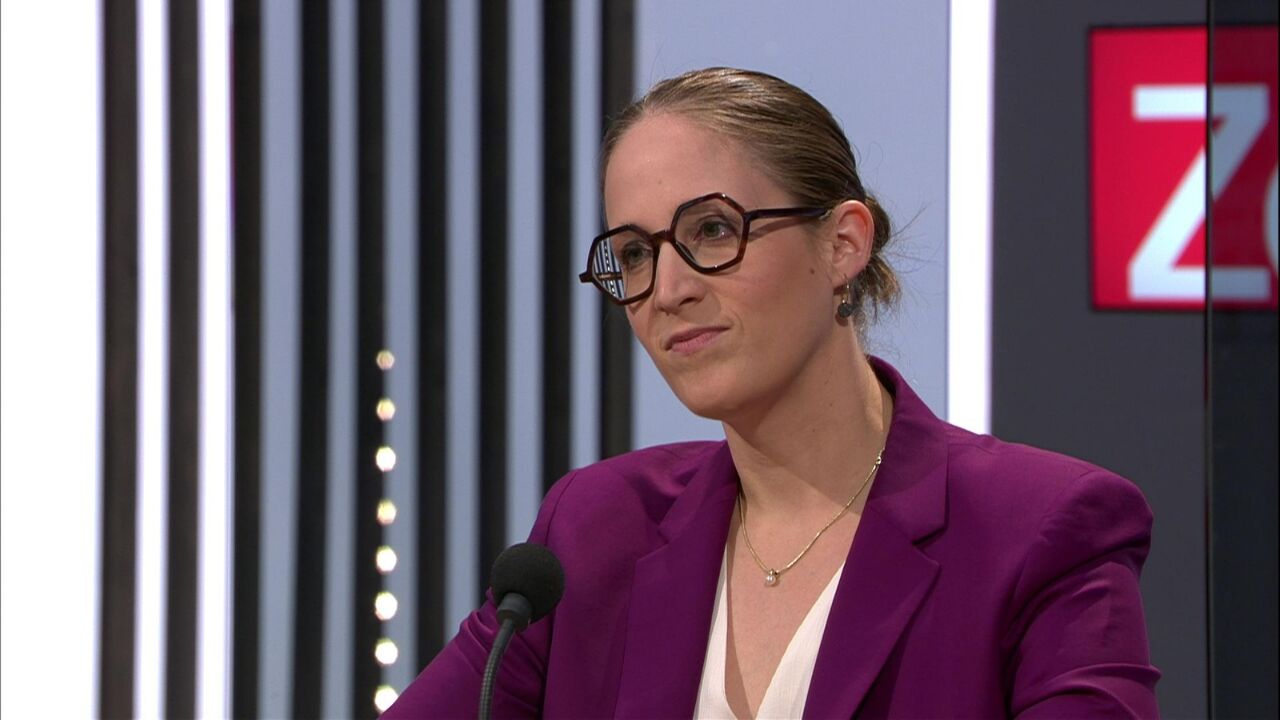 These are words immediately dismissed by asylum secretary De Moor: "These people in Schaarbeek have an absolute right to protection.  We are making great efforts to provide accommodation.  Fedasil (the government asylum agency that provides accommodation) freed up over a thousand places this month alone.  A further 500 places will be added next month".
"For some time now we have noticed it's insufficient and Fedasil can't cope alone".
The proprietor of the premises in Schaarbeek has taken legal action and the asylum seekers now have weeks to vacate the property.
Asylum secretary De Moor fingers the failure of European asylum policy. She says the policy isn't working and a handful of countries, Belgium, the Netherlands, Germany and Austria are having to accept many more asylum seekers: "We are going from one crisis to another.  This is no longer tenable".
Emergency European talks on Friday resulted in the decision to put a new action plan in place within weeks: member states must co-operate more readily, rescue operations need to be co-ordinated and a voluntary, working solidarity mechanism is needed.
Quizzed about Dutch proposals to carry out stricter checks on national borders Ms De Moor said she didn't oppose a wall being thrown up around the EU's external borders as long as this was a wall with a door: "Physical barriers are possible.  A strong Europe is a Europe that carries out checks," said the minister.
More European talks are planned in ten days' time.