Foreign tourists rediscover Bruges – Asian tourists the challenge for 2023
Tourism in Bruges continues to recover.  Visitor numbers at Bruges Museums again shot higher during the past year.  In all nearly 700,000 people visited one of the museums in the western city.  The figure continues to edge higher and is heading towards the record high of 900,000 set in 2019 – the last year before the pandemic brought tourist activity to a virtual halt in Bruges and many other Flemish tourist towns.
Most foreign tourists come from neighbouring countries.  "Last year visitor numbers from neighbouring countries doubled at least" says Elviera Velghe of Musea Brugge.  "Over 80,000 French nationals visited.  There were 60,000 Dutch nationals and 50,000 Germans.  From the fall British tourists started to return in larger numbers, but here we are still very far off normal figures: 30,000 Brits visited.  Following the pandemic and Brexit visitor numbers from the UK are once again heading in the right direction".
Higher foreign visitor numbers reflect a general trend at museums run by the City of Bruges.  "Following a cautious recovery in 2021, 2022 was a very successful year in which visitor numbers were higher by half" says alderman Nico Blontrock. "700,000 visitors means we're slowly approaching the 2019 record of 900,000 visitors.  It's a great figure given travel restrictions were still in place till mid-February.  The first quarter was very calm with tourism activity rebounding from Easter onwards".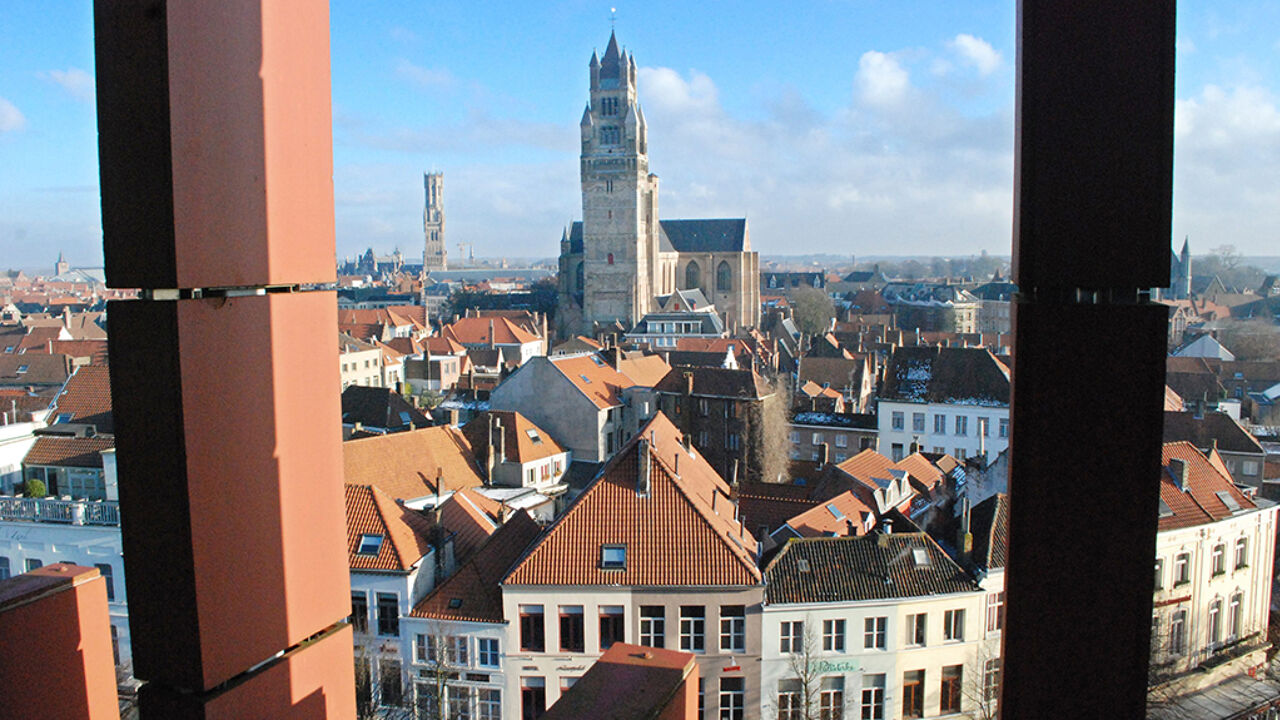 The Bruges belltower remained the top attraction notching up 195,000 visitors.  "Just under a third of all visitors to Bruges Museums ascended the belltower" says Mayor Dirk De fauw. "We're looking forward to major renovation works and when complete that will certainly pull in larger crowds."
150,000 people visited the museum at the Church of Our Lady, where Michelangelo's Madonna is the big attraction.  The Groeningemuseum pulled in 100,000 visitors, while 74,000 people headed for the Sint-Janshospitaal.
Museums in Bruges are also holding on to the increased number of Belgian visitors that turned up during the pandemic. 
Bruges remains proud of its digital efforts too.  "A 21st century museum is open 24/7 thanks to digital applications" says Elviera Velghe of Musea Brugge.  "Traffic on the Musea Brugge website increased by half compared with 2021.This is largely due to the strong digital campaigns of our rebranding in the spring and two top exhibitions last summer".
The Otobong Nkanga exhibition "Eye in eye with Death" at Sint-Janshospital brought in many visitors as did the city's strong permanent collections.
During the coming year Bruges hopes to see many new visitors from Asia.  Campaigns abroad and at home will highlight the museums permanent collections, while the completion of the renovation at the Sint-Janshospitaal in December should also boost visitor numbers.