Explosion in the entrance hall of a building in Antwerp
There has been another explosion in Antwerp. This time the entrance hall of a block of flats in the Hoboken district of the city was targeted. Those that carried out the attack at around 4am on Friday morning hung a banner at the scene. In addition to the explosion several shots were also fired. The police believe that the attack was drug related. One local resident told VRT News that "I have said a thousand times that we are no longer safe here". 
The attack took place at around 4am on Friday morning at a block of flats on the Praaglaan in Hoboken. An explosive device was detonated in the entrance hall of the building. Several shots were also fired at the building and the attackers also hung up a banner. The banner was damaged in the explosion and was rendered illegible. 
Marie Dijkers is responsible for four blocks of flats on the Praaglaan. She lives on the ground floor of one of the buildings and was woken up by the gunfire. Ms Dijkers told VRT News "At around 4am I first heard six gunshots being fired at the doors and then a bang. The entire entrance hall has been wrecked".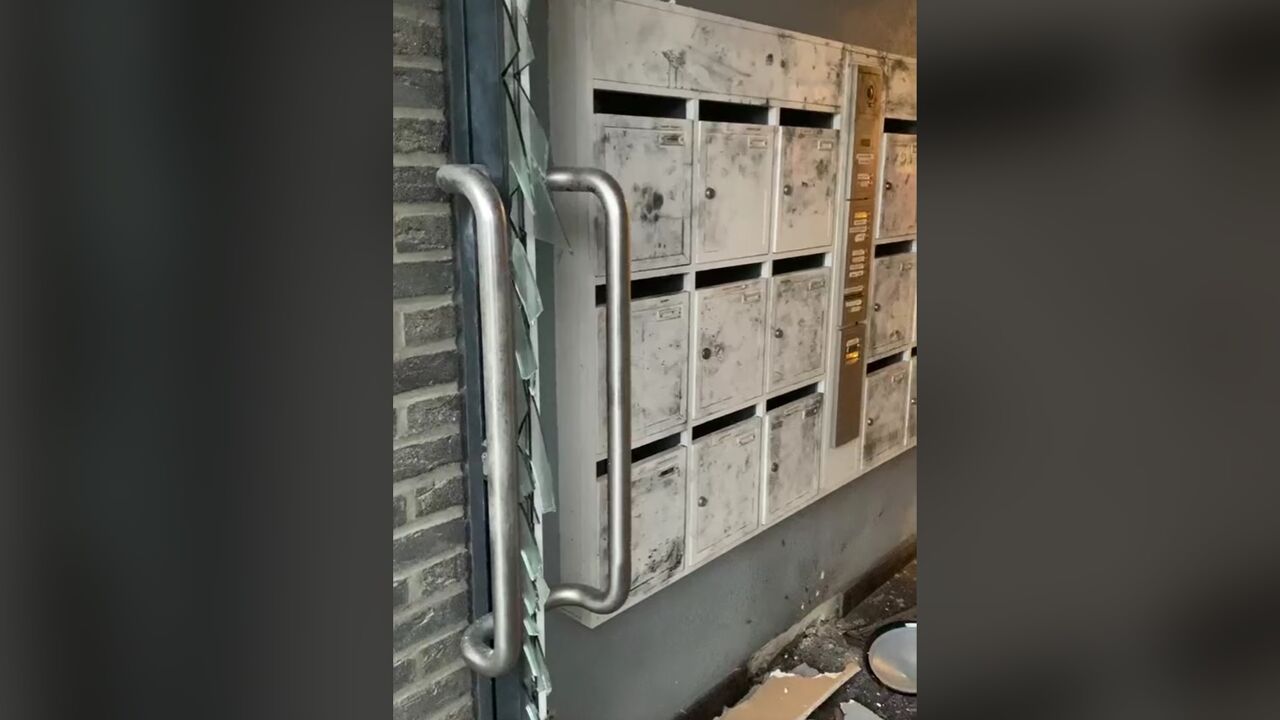 She added that she believes that there is a clear link between the attack and the trade in illicit drugs. "I had already reported that the woman that lives upstairs is involved in drug trafficking. Drugs have been found in containers belonging to her company. She is still living there and only has an electronic tag. The man from the first floor has fled to Turkey. I have said a thousand times that we are no longer safe here and enough is enough".
Marc Wils also lives in the building that was targeted. He told VRT News that just yesterday a mobile police camera was installed in the street. However, this had failed to prevent the attack.
"When we heard the bangs last night we when straight onside onto the balcony to take a look. We didn't see any suspects. When we saw all the glass lying on the ground, we knew that there had been an attack. Our car was damaged. They came and put in a camera yesterday and they said that some one in our block was being threatened".  

The Fire Service and the Bomb Disposal Service DOVO went to the scene as did forensic officers. The Judicial Authorities have appointed an Examining Magistrate to lead the investigation into the attack.